Key takeaways:
Workflow management tools can optimize processes, streamline tasks, and automate collaboration.

When selecting the right workflow software, businesses should assess business requirements, compare features, compare pricing, identify automation opportunities, choose the right technologies, and collaborate with experts for guidance.

Only by implementing best practices, such as setting clear goals and encouraging team collaboration, can the organization's benefits of workflow management tools be maximized.
20+ best workflow management software solutions in 2024
Browse through the leading workflow software solutions in 2024. These automation tools offer distinct features and capabilities to meet various business needs.
HelpDesk: A ticketing system for managing communication and customer-related tasks with built-in workflow automation tools and AI. Available integrations with live chat, chatbot, and other channels. 

Asana: A project and task management tool with workflow features.

Monday.com: A visual work operating system for teams to manage work and complex workflows.

Wrike: A solution that offers project management, collaboration, and workflow automation.

Microsoft Power Automate: Part of the Microsoft 365 suite, it offers automation and integration capabilities.

Zapier: A popular automation tool for connecting various apps and automating tasks.

Trello: A tool known for its Kanban-style project management boards that are widely used for task tracking.

Jira: Atlassian's solution for agile project management and issue tracking. Considered as an enterprise workflow management software.

Airtable: A flexible, user-friendly database and project management features.

 Kissflow: A tool that provides a no-code platform for building and running workflows.

 Smartsheet: A product that combines the simplicity of a spreadsheet with project management features.

 WorkflowMax: A cloud-based project management and job tracking software.

 Nintex: A product that offers workflow automation and process management solutions.

 Pipefy: A cloud-based workflow engine that enables organizations to visually design, automate, and optimize business processes without extensive coding.

 Notion: A versatile tool for note-taking, task management, and more.

 ClickUp: A project management platform with customizable features and workflows.

 Coda: A document-based solution that combines documents, spreadsheets, and apps into one.

 Quire: A task management and collaboration tool with a focus on simplicity.

 Businessmap: A tool specializing in visual project and workflow management using Kanban boards.

 Microsoft To Do: A to-do list and task management app.

 Zenkit: A project management and collaboration platform with customizable workflows to automate tasks.
So, what is the best tool for a workflow? It depends on your needs!
Below, you'll find a more in-depth look at how these 20+ solutions can streamline your processes and boost productivity.
⚠️ All data below has been updated as of November 2023.
The Recent user reviews column is sourced from G2 and Capterra.
The Ease of use, Customer service, and Overall score columns are sourced from Capterra.
HelpDesk

Pricing and Free trial
Team, a single, all-in-one plan, $29/per agent/per month/billed annually

Enterprise solution, discussed individually

✅ Free 14-day trial
Recent user reviews
The most helpful features are the organizational tools, such as flagging tickets based on priority, department, etc. Tickets can also be assigned to individual users regardless of group and team.

Accessible directly from a browser anywhere in the world with an Internet connection, so no installation is required.

What I like the most about HelpDesk is its interface. It's very interactive and engaging. The user interface and experience also seem quite decent, with the necessary features.

I love how easy and streamlined it is to seek assistance. It definitely changed the definition of how we collaborate across the organization. Couldn't ask for more. This is indeed awesome!

I like the search engine function and the UX design, which is very user-friendly.

I like the fact that I can get assistance from the IT department very fast your because of this software.

With HelpDesk, I can allocate support admins specific tickets to be handled by them in the departments.

HelpDesk is a one-stop software that provides centralized information and supports management to end-users.
monday.com

Pricing and Free trial
Basic, $8.00/per seat/per month/billed annually

Standard, $10.00/per seat/per month/billed annually

Pro, $16.00/per seat/per month/billed annually

Enterprise, discussed individually

✅ €0, for up to 2 seats
Recent user reviews
Monday.com, a fully parameterizable platform, allows you to automate processes executed in the organization daily and require a specific order, allowing work groups from different departments to cooperate on a common objective.

By using Monday.com, team members can receive update notifications, which are configurable depending on how informed we want to be of each change that other team participants make. We can also customize colors, events, and much more.

If we use the work management module, collaborative work becomes simple, and here, we can program triggers and automatic events, send notifications, and much more to generate a workflow that guarantees structure in the organization. Review collected by and hosted on G2.com.

Monday.com guarantees that the roles and access privileges are configurable based on the participation needs of each individual. However, we must take into account that all these users require licensing, with the exception of those users who will only be for visualization and whose capacity isn't limited.
Asana

Pricing and Free trial
Basic, €0

Premium, €10.99/per user/per month/billed annually

Business, €24.99/per user/per month/billed annually

✅ €0
Recent user reviews
Simple to use and figure out. It isn't bloated with a bunch of other functions you'll never use. Has great integrations.

The user experience is subject to improvements but not too bad overall.

I like that I can search my tasks by keywords, and I also have the option to add as many details as I want in the task itself.

There are too many futures and taps in the app. I wish showing the tasks and inviting other colleagues and friends when needed was much simpler.

Asana is a project management application that manages to delight its users with a free tier that shows all the features that any small business could need.

One of the problems, not only with Asana but with almost all project managers, is that many of the main options are diluted among the sea of possibilities they offer. For users new to using this type of application, this can cause stress and make their work less efficient.
Wrike
Pricing and Free trial
Free, $0

Team, $9.80/per user/per month/billed annually

Business, $24.80/per user/per month/billed annually

Enterprise, discussed individually

Pinnacle, discussed individually

✅ Free 14-day trial
Recent user reviews
Seamlessly prioritize and arrange projects and tasks with their order and need of urgency: project budgeting and business planning. Significant due dates added — ease of usability and implementation.

Integration with other third-party software can be better, and its complexity level is not a cup of tea for everyone.

Wrike has been a game-changer in our project management, offering an intuitive interface, extensive customization, and seamless collaboration. It's boosted our productivity and made team coordination a breeze.

Wrike's learning curve can be steep, and the abundance of features may overwhelm new users, requiring time to adapt and fully utilize its capabilities.

I really love the project management user interface on Wrike. It's very intuitive, and it's very easy to prioritize and assign tasks that can more easily be prioritized among my consulting projects and colleagues' teams.

I haven't yet learned about all the ways in which Wrike can be integrated into some of our current enterprise management software.
Microsoft Power Automate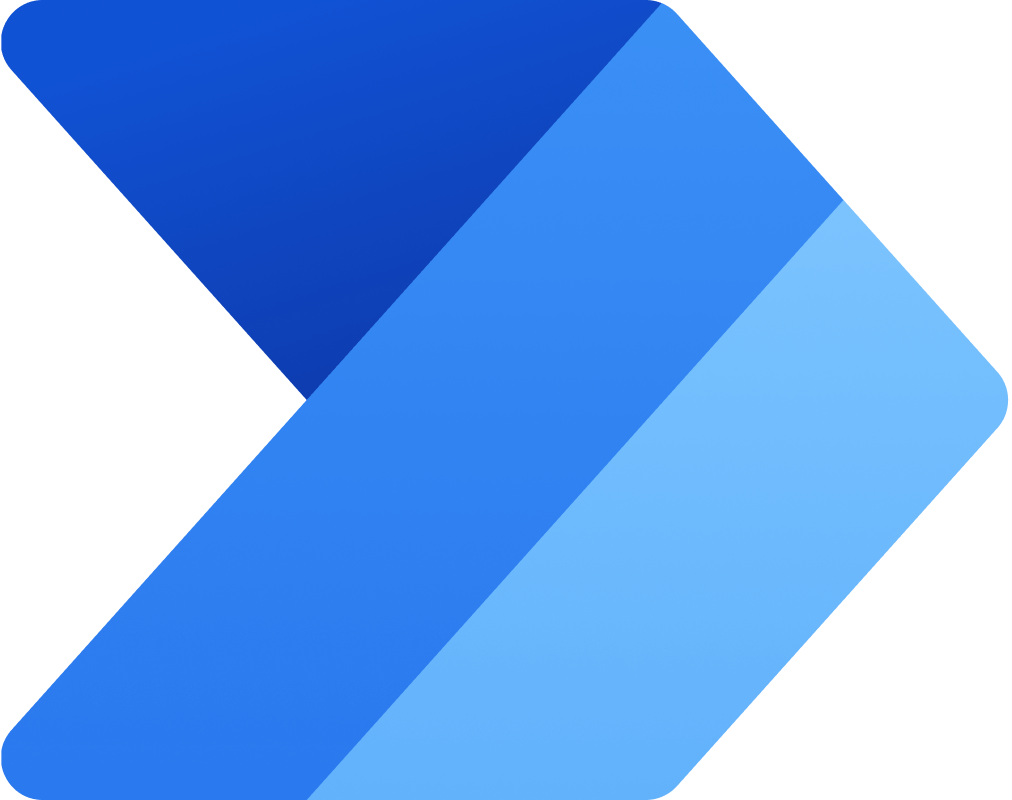 Pricing and Free trial
Power Automate Premium, $15/per user/per month

Power Automate Process, $150/per bot/per month

✅ Free 90-day trial
Recent user reviews
Easy to use even for less tech-savvy colleagues. Saves a lot of time on manual tasks.

Integration with 3rd party products requiring premium connectors.

Even if Microsoft tried to make this tool user-friendly, it is still very complex to configure automation with this tool. I've worked with automation tools that are a lot less complicated and have almost the same capacities.

It allows me to reduce the amount of entries and manual management I would normally have to do. It also allows me to configure various notifications, which is very useful when dealing with multiple projects simultaneously.

The ability to automate almost any task and perform actions based on flows or triggers is a tool of high value. The use of power automation has saved me a lot of manual and repetitive work time, as well as reduced my workload. It's like having a personal assistant who knows what I need.

Some connectors or functions may be paid in addition to the subscription or power automation license.
Zapier

Pricing and Free trial
Free, $0

Starter, $19.99/per 750 tasks/per month/billed annually

Professional, $49/per 2K tasks/per month/billed annually

Team, $69/per 2K tasks/per month/billed annually

Company, discussed individually

✅ Free 14-day trial of premium features
Recent user reviews
Zappier is a very good tool to use when putting together a project management setup. Zapier doesn't require any prior advanced technical knowledge, especially for general applications. I also use Zappier to integrate multiple applications.

There are a lot of integrations available, including the services that we use the most. The setup is confusing because of what it does, but they do a good job simplifying it and making it as user-friendly for non-programmers as possible.

It's not so easy to set up for people that are not techies. But in a short time, we managed to have an easy flow.

It's a little expensive. As someone looking to get the best bang for their dollar. I couldn't justify the larger plans.

It might take a lot of time initially, especially if you have never used this platform. Configuring, testing, and finding what went wrong in case it's not working. In general, learning to get the best out of Zapier might not be so joyful for those who are kind of impatient.
Trello

Pricing and Free trial
Free, $0

Standard, $5/per user/per month/billed annually

Premium, $10/per user/per month/billed annually

Enterprise, $17.50/per user/per month/billed annually

✅ $0
Recent user reviews
The visual layout of everything is great! I love moving my cards around and creating custom categories seamlessly. I also like all the features that each card gives you. From checklists to prioritization to labeling, the cards have many features that make project management so much easier.

While we haven't run into this yet, I could see Trello being a relatively limiting solution for larger, more complex project management teams.

Trello looks great and is very easy to use and understand. Its simple interface makes it easy to get up and running and understand how to architect your tracking.

I hate that you are limited to only a certain number of custom fields. If I need custom fields now, there is a likelihood that I will need new and other fields in the future. I don't like being limited in the number of fields, so I'm forced to find a way to work with the limitations within the tool rather than being limited by my knowledge. I don't want to pay for something simple like a field.
Jira

Pricing and Free trial
Free, $0 for up to 10 users

Standard, $8.15/per user/per month/billed annually

Premium, $16/per user/per month/billed annually

Enterprise, discussed individually

✅ $0, for up to 10 users
Recent user reviews
Jira is a tracking tool, and there are several that I like most. A few of the major ones are Issue tracking Dashboard and reporting custom fields and issue types.

The interface is very busy, and it takes a lot of training for a new project manager to navigate. The tools in Jira are a bit cumbersome, and I feel that the UX is not intuitive.

Jira can be very customizable, and the collaboration, project management, and reports developed enable our team to stay competitive and focused on business priorities.

It can be complex to use, and its pricing can be expensive for teams with many users.

I like that my workflow is all played out for me regarding what is in my backlog, what I'm currently working on, and what I've finished.

I don't like how hard it is to search for past tickets that have been filed and worked on. It doesn't seem to recognize keywords as well as other software I've used.
Airtable

Pricing and Free trial
Free, $0

Team, $20/per seat/per month/billed annually

Business, $45/per seat/per month/billed annually

Enterprise, discussed individually

✅ $0
Recent user reviews
Ease of use, API functionality, its community help resources, its automation, and the integrations available.

Its price has increased over the last year, and it needs to add more functions to its spreadsheet capabilities.

I appreciate the adaptability. With the help of drop-down menus, department-specific colors, and the ability to sort data by any criteria, I can easily organize my data into useful chunks. 

Keeping track of which users can access certain databases and tables can be cumbersome. Consequently, you may prefer to use a different platform when communicating with stakeholders.

Opportunity data may be stored and managed effectively with Airtable. It is easy to use, inexpensive, and constantly evolving.

There are many features and customization possibilities, making it difficult to grasp if you aren't already proficient with relational databases.
Kissflow

Pricing and Free trial
Basic, starts at $1,500/month

Enterprise, discussed individually

✅ Free trial, available upon request
Recent user reviews
Ease of task assignment and tracking and compliance tracking.

It needs a bit of time to get used to the UI. Otherwise, it's an awesome platform for business use.

Easy to use and set up a workflow of tasks.

Ease of use features can be limited, depending on your organization and who set up the forms. Tasks can easily be directed to other people after completion.

Integration with Google Drive isn't always smooth for easily selecting and uploading files. Search and file structure are tricky to navigate, but that's more a failing of Google Drive than Kissflow- uploading directly from a local drive is easy/standard.

Customer service leaves a lot to be desired. They make it extremely difficult to cancel the service.
Smartsheet

Pricing and Free trial
Free, $0 for 1 user and up to 2 editors

Pro, $7/per user/per month/billed annually

Business, $25/per user/per month/billed annually

Enterprise, discussed individually

✅ $0 for 1 user and up to 2 editors and a free 30-day trial of a Business plan
Recent user reviews
Easy to set up, highly customizable, plenty of templates to help get started, collaborative, drives knowledge, and actions.

Some pages load slowly, workflows are not always intuitive, and repeating actions within a workflow is difficult.

It looks like Excel but has more features, like you can use it for task management, project management, and file management. You can add attachments and track status easily.

It is less intuitive. I had to research to figure out how to attach files, etc.

I like Smartsheet to organize all of my projects and documents with my team.

It lacks advanced features compared to its big competitors.

It's an online platform for teams to use as a management/planning tool. It provides a way to connect tasks to schedule to people, allowing for potential automation in some processes.

It needs to integrate more workflow/automation with email / Microsoft Outlook.
WorkflowMax

Pricing and Free trial
Standard, $20/per user/per month/billed annually

Premium, $70/per user/per month/billed annually

✅ Free 90-day trial
On March 23,  2023, Xero announced that WorkflowMax will be retired on 26 June 26, 2024, and that BlueRock had acquired the WorkflowMax brand.
Recent user reviews
It helps my day flow effortlessly and allows me to be more time-efficient. Time tracking and reports are essential as they ensure we provide our clients with a reliable service as nothing gets missed.

It has lots of features necessary to manage workflow effectively.

Clunky interface. Antiquated UI and UX don't measure up to current standards. Has not seen any major improvements in over a decade.

As the title suggests, it's an archaic program. There was no real "flow" to anything you did within Workflow Max, and although it integrated ok with Xero, even that was limited. The Gantt charts were terrible; you had to click on numerous things to get to where you wanted to go within a project, the custom reporting was a nightmare, and the tasks and milestones were difficult to set up and super limited.

Offers the benefits of both handling the financial and project management; this link is valuable for our company to monitor the integral efficiency of our organization.

There have been a few times when it crashed, but the team always provides updates and correspondence on a fix within the hour.
Nintex

Pricing and Free trial
Pro, $25,000/year for unlimited users

Premium, $50,000/year for unlimited users

Custom, discussed individually

✅ Free 30-day trial
Recent user reviews
It was relatively easy to redevelop workflows, which are displayed in a non-code manner.

Customizing actions can be a pain. Selecting input variables, once saved, makes them invisible. The only way to check one is to reset it.

This tool ensures an accurate data entry process. It's simple to automate repetitive and manual daily routine tasks.

Nintex RPA is still in its baby stage. It needs a lot of improvement when it comes to execution and control. Exception handling, audit logs, integrations, and other vital features need improvement.

Nintex RPA, when compared to professional RPA technologies, shows cases of simplicity in building and deploying process automation. Nintex RPA is easy to set up, configure and use.

We did experience a bit of a learning curve with all of the new features and functionality, but our Nintex support team walked through our processing with us and ensured we were able to accomplish our goals.
Pipefy

Pricing and Free trial
Starter, $0 for up to 10 users

Business, $20/per user/per month/billed annually

Enterprise, $34/per user/per month/billed annually

Unlimited, discussed individually

✅ $0 for up to 10 users
Recent user reviews
The first point that I have to highlight before anything else is its price; it's one of the cheapest automation software I have tried. What I like about Pipefy is its intuitive and easy-to-use interface, which allows even those with limited skills and techniques to start easily.

Although it is a practical platform, its dashboard needs better organization and a more colorful user interface. Another point that needs to be improved is the email system; many end up in the spam folder, and this is a lost communication with the client.

Those who use a wide variety of software for their jobs will appreciate how intuitive and easy to learn Pipefy is to use (like me). My processes are readily and effectively automated. It's easy to use and has been invaluable in helping me run my business. This stuff has been fantastic to use.

There must be enhanced channels of client interaction. A brand-new, radically different upgrade appeared suddenly. It completely threw us off schedule. Because of problems with their notifications, we've been looking for an alternative platform.
Notion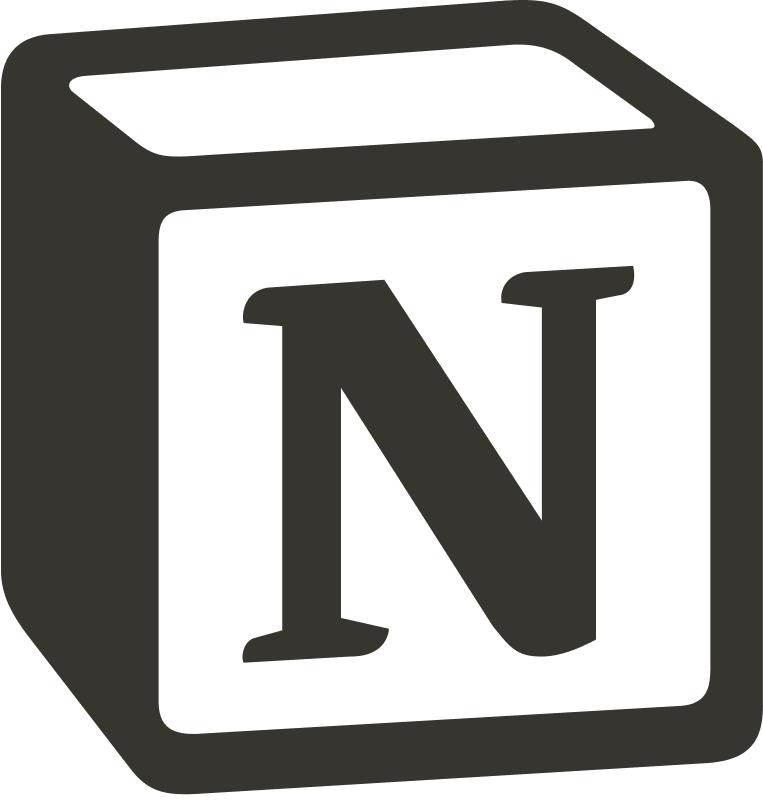 Pricing and Free trial
Free, $0 for one user and 10 guests

Plus, $8/per user/per month/billed annually

Business, $15/per user/per month/billed annually

Enterprise, discussed individually

✅ $0 for one user and 10 guests
Recent user reviews
The API access is integral to my other applications, which save to Notion. Love this so much! Overall, it's an amazing application for keeping data organized and segmented!

Learning to navigate the databases. This has been a steep learning curve for me. I'll keep plugging along, trying to learn.

It enables the ability to convey and communicate ideas very fast, merging different information modalities (text, images, etc.)

Sometimes, it feels a little bit unintuitive when editing the text inside the pages. I feel like the shortcuts are not very well done.

Notion is a must-have tool for collaborating on projects both internally and externally. When used effectively, it supports change strategies within the company and facilitates the step-by-step progress tracking of a project with multiple owners.

On the flip side, there is room for improvement in the UX for task management and the entire automation aspect, particularly for addressing notifications (emails or Slack) based on specific triggers. Currently, the automation part is still quite limited.
ClickUp

Pricing and Free trial
Free, $0

Unlimited, $7/per member/per month/billed annually

Business, $12/per member/per month/billed annually

Enterprise, discussed individually

✅ $0
Recent user reviews
Its UI/UX is subject to improvement, and it needs a lot of features to be on par with competitors.

This software is really good because it allows me to interact with my collaborators wherever I am in the world while controlling their work remotely.

I find this software has too many options, which sometimes makes it very complicated.

Well, ClickUp kind of works ok, but it's not as good as a custom-built tool that is made to do one thing. Think of it like eating your steamed dinner with a Swiss army knife: yes, you can use the small knife and fork, but it's to use one of those fancy French steak knives with a bone handle.

All members of the team will appreciate the simplicity of setting things up. Customizable layouts and fields mean that data can be presented in various ways to accommodate individual preferences.

It can be difficult to keep up with all the new releases, but they always end up being worth it in the end. Examples: a plethora of buttons for which we have no idea what they're used.
Coda

Pricing and Free trial
Free, $0

Pro, $10/per Doc Maker/per month/billed annually

Team, $30/per Doc Maker/per month/billed annually

Enterprise, discussed individually

✅ $0
Recent user reviews
The flexibility of both setting up and using Coda is by far the best of any similar service I have tried.

They do not offer a lot of options when it comes to formatting and visual layouts. For example, you are bound to only two fonts: serif and sans-serif. Granted, you can play around with italics and bold types, but you're pretty limited in your choices, at least for now.

Coda is simple to use and easy to share pages with colleagues. As a knowledge management tool or collaboration tool it gets the job done without a steep learning curve.

Coda felt like it had limited capabilities to make deeply customizable content like tables or pages with diverse content.

Coda can be unreliable and sluggish when constructing large projects and still has areas of development concerning features and usability.

 It is the easiest way to create or update a process workflow and keep track of tasks. Also, it has a very smooth, clear view of the tasks dashboard with due dates and who requested the tasks with the task status and the due date. Managing the daily tasks of the team is a great feature as well.

Sometimes, especially when using low internet speed connections, the pages take a lot of time to load, and this might cause some issues for the users.
Quire

Pricing and Free trial
Free, $0

Professional, $7.65/per member/per month/billed annually

Premium, $13.95/per member/per month/billed annually

Enterprise, $19.95/per member/per month/billed annually

✅ $0
Recent user reviews
Quire software is a great application and perfect for small and medium businesses. The interface is very simple and customizable. This software is very cool.

The free version has limitations on the number of members and projects.

Collaboration is where Quire truly shines. Its real-time syncing ensures that everyone on the team is on the same page, regardless of their location.

Setting up took a while, as we only started using it for a project that was already a couple of years old.

We mainly use Quire for internal communication and task management. It works very well for assigning tasks, which we used to request a product from another subdivision of our organization.

The notification system is not very easy to navigate, and this makes it not very overseeable to see who has requested/assigned certain tasks.

The weekly progress chart is a good feature, but I would have loved it if there was a daily progress chart tracker. It would have been extremely motivating.
Businessmap

Pricing and Free trial
Standard, $149/per month/billed annually or $179/per month/billed monthly with the required 15 users

Enterprise, discussed individually

✅ Free 14-day trial
Recent user reviews
The platform's knack for providing visibility across teams and aligning strategy with execution made collaboration feel seamless and efficient.

The app is poorly distributed and unclear. The user is forced to use horizontal scroll bars while the board moves "right and left."

Automation costs money, and it's a thing you have to take into account. Sometimes, you can't combine automation together, and you have to create one for each board.

It's a good platform that supports managing and planning project-related activities easily.

Cons are configuring workspaces, linking Kanban boards to workspaces, and linking users to boards and workspaces.

Overall, it was a good experience using Kanbanize as it supported us in all project management activities effectively.
Microsoft To Do
Recent user reviews
Worked well overall, but some kinks that could be worked out to offer a better experience.

It lacks some advanced features found in competing apps, and its collaboration options are limited for team use.

Integrating it in Outlook is helpful; I can move the info from e-mails directly to the feature.

I felt good about completing my tasks as it made me stay alert and work under no deadline pressure.

It lacks the feature that enable one to attach the picture, but it is not a big issue.

You can use it to organize personal tasks because. It suggests the next task based on the deadline or priority. It is very reliable and secure, just like other Microsoft products. Did I mention that it is also free? Of course, I appreciate that, too.
Zenkit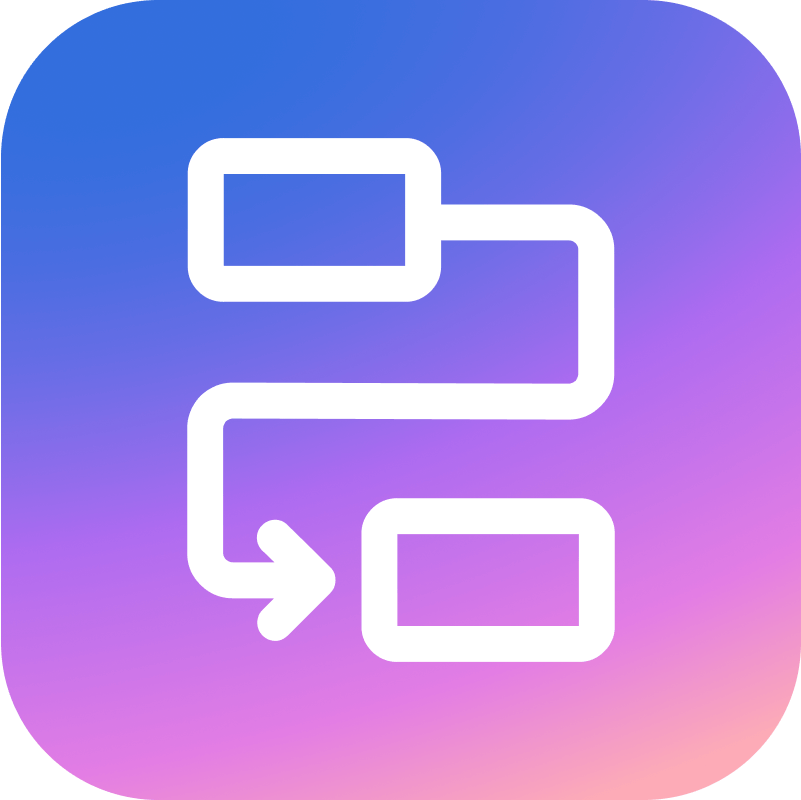 Pricing and Free trial
Personal, $0

Plus, $8/per user/per month/billed annually

Business, $21/per user/per month/billed annually

Enterprise, discussed individually

✅ $0 for personal use
Recent user reviews
Zenkit is super user-friendly, with loads of templates and documentation to get you started. I'm really looking forward to using the full potential of this great piece of software.

I like the individual backgrounds (for fun). I highly appreciate the two-way Google Calendar integration that gives me an overview of my day and week.

A little confused starting off, but I have it sorted out now.

There is currently no Android app (though apparently on the way), which limits how I get my information into the app and is a frustration.

Customer support is outstanding. There are also a lot of nice features, such as cross-referencing and formulas, that are very handy.

It's the best balanced, feature-full, yet easy-to-use app of its class. Usability is awesome, and the level of integration is awesome.
What is workflow software?
Workflow software is a digital solution designed to streamline and automate the sequence of organizational tasks, activities, and processes.
It facilitates the efficient flow of work by defining, managing, and systematically executing various steps. This type of software aims to enhance productivity, collaboration, and overall operational efficiency by automating repetitive tasks, ensuring consistency, and providing visibility into the status of work processes. 
Workflow software is commonly used across different industries to optimize business processes, reduce manual errors, and promote a more organized and transparent approach to task management.
Workflow examples for business processes
Various workflows cater to distinct facets of organizational functions, each designed to optimize specific processes. Below, you can find detailed insights into some key workflow examples.
Marketing automation
Marketing automation workflows are pivotal in orchestrating and automating marketing tasks, ensuring the seamless execution of campaigns. From lead generation and nurturing to customer segmentation and personalized messaging, marketing automation workflows enable businesses to enhance their outreach and engagement strategies.
Sales automation
Sales automation workflows streamline the sales process, empowering sales teams to manage leads, track interactions, and automate repetitive tasks. These workflows enhance efficiency by providing a systematic approach to sales activities, ultimately contributing to accelerated sales cycles and improved customer relationship management.
Email campaign workflow
Email campaign workflows are instrumental in executing targeted and personalized email campaigns. These workflows encompass the entire email marketing process, from conceptualizing campaigns and designing content to scheduling and analyzing campaign performance. Email campaign workflows enhance communication strategies and foster customer engagement.
Recruitment workflow management
Efficient recruitment workflow management is crucial for identifying, attracting, and hiring top talent. These workflows encompass job posting, candidate sourcing, resume screening, interview scheduling, and onboarding processes. Streamlining recruitment workflows ensures a comprehensive and organized approach to talent acquisition, facilitating the growth and success of the organization.
Employee onboarding workflow
Employee onboarding workflows are vital in seamlessly integrating new hires into the organization. From document submission and orientation to training schedules and introduction to company culture, these workflows ensure that employees are equipped with the necessary information and resources to contribute effectively to the team from day one. A well-structured employee onboarding workflow enhances employee satisfaction and retention.
What is workflow API?
A workflow API, or Application Programming Interface, is a set of defined rules and protocols that allow different software applications to communicate and interact seamlessly within a workflow.
This interface enables the automation of tasks and data exchange between diverse systems, streamlining business processes and improving overall efficiency.
For example, imagine a company using multiple software tools for various tasks, such as a customer relationship management (CRM) system, an email marketing platform, and an inventory management system. A workflow API would automatically allow these systems to "talk" to each other. When a new customer is added to the CRM, the workflow API could trigger the email marketing platform to send a welcome email and update the inventory system with the new customer's information – all without manual intervention.
This interconnected automation saves time and reduces the risk of errors that can occur with manual data entry. In essence, a workflow API acts as a digital bridge, fostering smooth collaboration between different software applications in a coordinated and efficient manner.
Benefits of using workflow software
The workflow management tool is valuable in achieving any goal by streamlining processes, automating repetitive tasks, and fostering improved team collaboration. Such software is a central hub for administration, making it easier to manage various assignments efficiently.
The advantages of implementing workflow automation software are clear and straightforward:
Work hours savings
Tasks automation reduces the time and effort required for manual execution. This translates into more efficient operations and swifter task completion.
Example: In a marketing department, workflow management software can automate the approval process instead of manually reviewing and approving each social media post. This not only saves time but ensures a quicker turnaround for timely posts.
Minimized errors
Automation also reduces the chances of human errors, providing higher accuracy in your processes. This minimization of errors leads to smoother operations and fewer costly mistakes.
Example: In a manufacturing setting, workflow management software can automate quality control checks, reducing the likelihood of human oversight and ensuring product quality consistency.
Consistent quality and productivity
With a project management tool, you can maintain consistent quality and productivity across your operations. Standardized processes make the company consistently meet its productivity targets.
Example: In customer service, workflow automation software can standardize response procedures, ensuring consistent service quality and timely issue resolution.
Custom workflows
Workflow management software allows you to create custom workflows tailored to your unique business needs. This flexibility means you can design processes that fit your organization perfectly, adapting to your requirements.
Example: In an ecommerce setting, workflow software can be fine-tuned to match specific order fulfillment processes, guaranteeing customers a streamlined and personalized shopping experience. For instance, it can automate order processing, inventory management, and shipping coordination, optimizing the efficiency of your online store's operations and enhancing customer satisfaction.
Improved collaboration
Workflow management software facilitates better collaboration among team members by providing a centralized platform where tasks, documents, and communication are easily accessible. This fosters a collaborative environment, reducing the likelihood of miscommunication and ensuring that everyone's on the same page.
Example: Imagine a marketing team using automation software to coordinate a product launch. The software enables seamless collaboration between content creators, designers, and social media managers, ensuring everyone knows their tasks, deadlines, and progress.
Enhanced visibility
Workflow management offers increased visibility into the status of ongoing charges and projects. This transparency allows team members and managers to track progress, identify bottlenecks, and make informed decisions to keep projects on schedule.
Example: In a project management scenario, the application provides a visual representation of the workflow, showing each stage and the current status of tasks. This visibility helps the project manager quickly identify any delays and take corrective actions to keep the project on track.
Compliance and audit trail
Many workflow management software solutions come with built-in features for compliance and auditing. This is especially crucial in industries where regulatory requirements are strict. The application automatically records every action and decision, creating a comprehensive audit trail for accountability and compliance purposes.
Example: In a financial institution, workflow management software ensures compliance with regulatory standards by recording and documenting each transaction step. This audit trail helps meet regulatory requirements and provides a clear history for internal reviews.
Scalability
The best workflow management software is designed to scale with your business. As your organization grows, the application can adapt to accommodate increased workloads, additional team members, and more complex processes.
Example: A startup using a workflow management tool for project management can easily scale its operations without needing a complete overhaul. The software can seamlessly integrate new team members into existing workflows and accommodate a higher volume of projects as the company expands.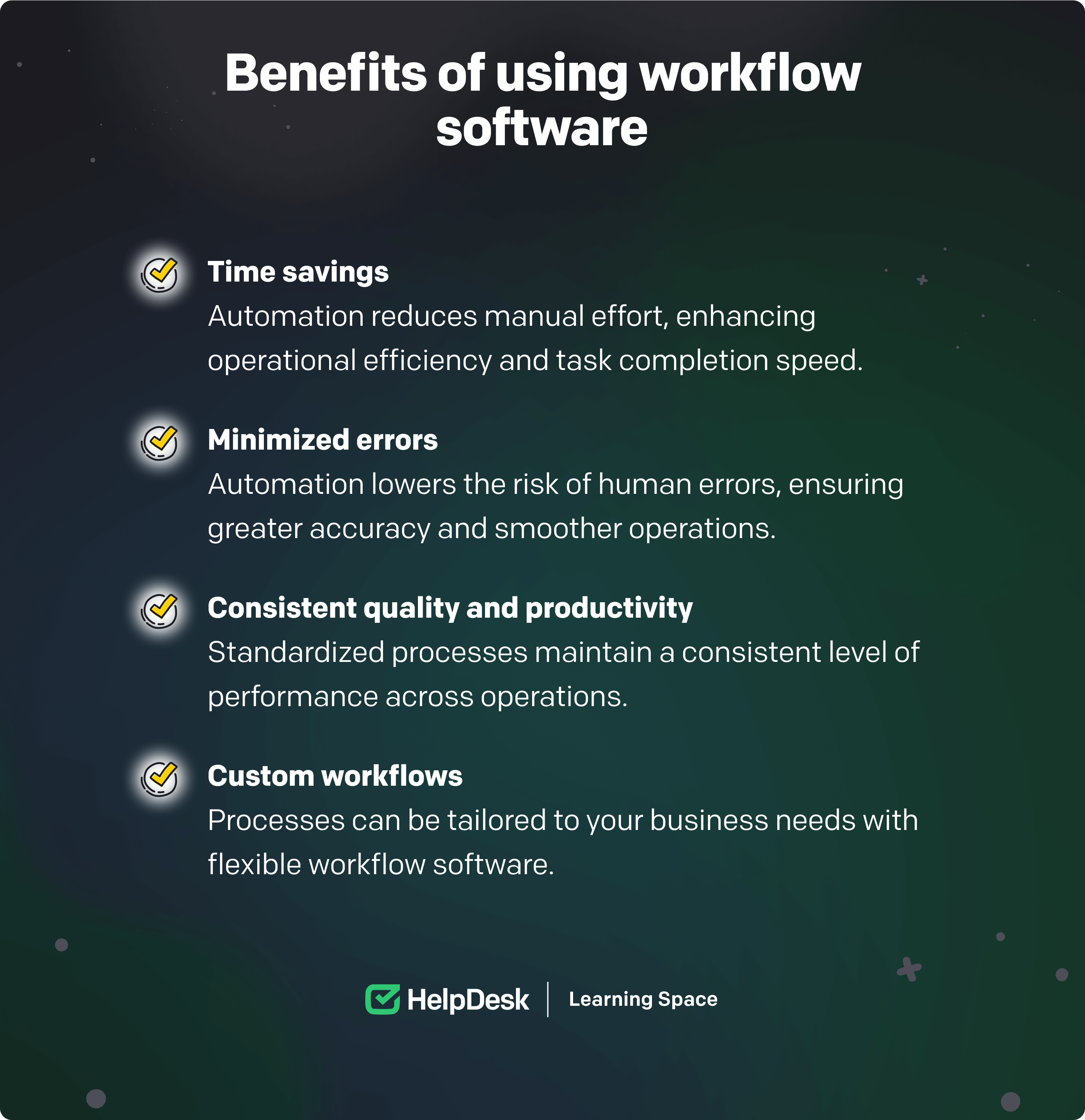 What types of workflow software are available?
Effective workflow management is crucial for the smooth operation of your organization, ensuring tasks are organized, streamlined, and executed with precision. In the workflow management app, you're presented with a spectrum of options, each catering to your specific needs and preferences. Understanding the distinctions among these options is vital for making informed decisions that align with your organizational goals. 
In this context, workflow management software can be broadly categorized into three types: cloud-based, on-premise, and hybrid.
Cloud-based
Cloud-based workflow management software operates on remote servers, allowing users to access, manage, and execute tasks from anywhere with an internet connection. This type is known for its flexibility, enabling collaboration among team members regardless of their physical location.
The subscription-based pricing model ensures that users only pay for the services they need, making it a cost-effective solution for businesses of all sizes. The cloud infrastructure also ensures high dependability and data protection, with automatic updates and backups enhancing the overall efficiency of the workflow processes.
On-premise
On-premise workflow management software is hosted locally within an organization's infrastructure. This type offers a higher level of control over data and processes, making it a preferred choice for companies with strict security and compliance requirements.
While on-premise solutions demand more initial setup and ongoing maintenance, they provide the advantage of customization to meet specific business needs. The one-time fee structure appeals to organizations seeking long-term investment and complete ownership of their workflow management system. If you choose this option, you must install the software on your local servers.
Hybrid
Hybrid workflow management app combines elements of both cloud-based and on-premise solutions, offering a balanced approach to meet diverse organizational needs. This type is ideal for businesses that require a flexible and scalable solution while maintaining certain processes on-site for security or regulatory reasons.
Hybrid systems allow seamless integration between cloud and local servers, ensuring that users can benefit from the advantages of both models. The hybrid approach optimizes costs, providing a middle ground that accommodates the features, cost-effectiveness, and user comfort required for efficient workflow management.
By weighing the benefits of accessibility, control, cost structure, and data security, you can align your workflow management system with your unique requirements and pave the way for streamlined and effective processes.
Whether opting for the flexibility of the cloud, the control of on-premise solutions, or the balanced approach of a hybrid model, the key lies in selecting a workflow management software type that harmonizes with your specific needs and aspirations.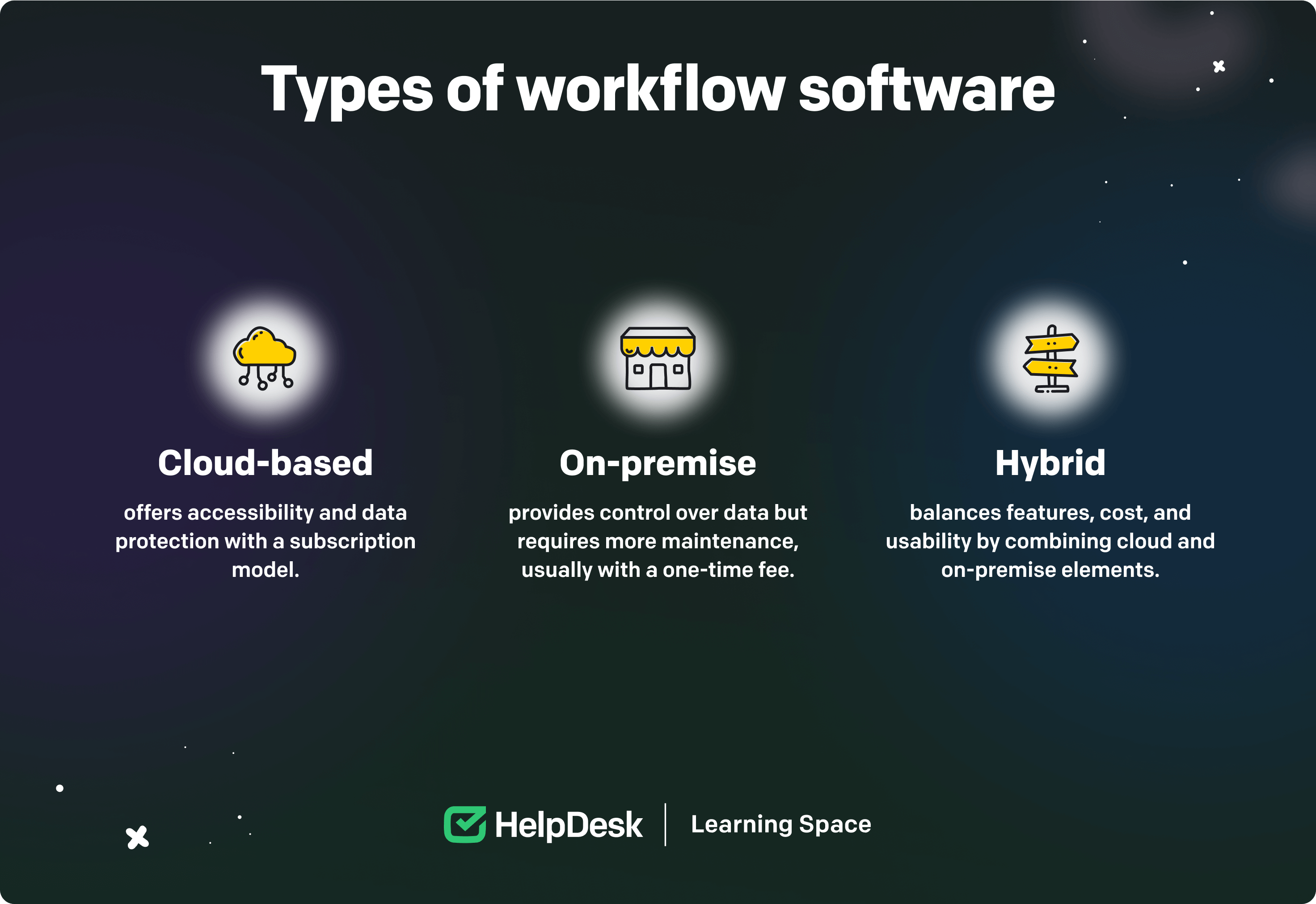 How can I choose the right workflow software for my organization?
Navigating the workflow software options for your organization may feel like a daunting quest. How do you pinpoint the perfect solution that seamlessly fits your team's unique workflow routine? It's not just about selecting a specific application but finding a digital companion that syncs flawlessly with your organizational heartbeat. 
To make an informed decision, you should create a diagram or another document assessing your requirements, compare features and pricing, and consider scalability and ease of use factors. Let's review the areas to consider when choosing your go-to solution.
Assessing business requirements
Before examining any workflow management tool in depth, recognize your organization's unique needs. Start by collecting data about your processes, analyzing the data to identify areas for improvement and optimization, and interviewing employees and stakeholders to gain insight into their needs and requirements. This process will help you determine the specific features and capabilities you need from your workflow software, such as process automation, task management, and reporting capabilities.
When assessing your business requirements, document the following:
The workflow models and processes.

The proportion of total costs and resources required for each workflow.

The conditions or decision points for the workflow tools.
This information will guide you in selecting the right workflow app and ensuring a successful implementation.
Comparing features
When evaluating workflow software options, compare the features offered by different providers. This step guarantees the chosen app aligns seamlessly with your business needs. Consider the following key features:
Task management
Evaluate how each software handles task creation, assignment, and tracking.

Look for customizable task workflows to adapt to your unique business processes.
Process automation
Assess the automation capabilities of each software in streamlining repetitive tasks.

Check for integration possibilities with other tools and systems for seamless automation.
Collaboration tools
Examine communication features and collaboration tools within the software.

Look for functionalities such as document sharing, mentioning, commenting, and team messaging.
Real-time monitoring
Investigate the real-time monitoring capabilities for tracking progress and identifying bottlenecks.

Ensure that the workflow solution provides insightful analytics for performance evaluation.
By breaking down the evaluation into these features, you can more effectively pinpoint the solution that best aligns with your business processes and requirements.
Comparing pricing
Pricing considerations are paramount in choosing the right workflow provider. Understanding the various pricing structures providers offer can help you make an informed decision. Consider the following pricing models:
Subscription-based
Evaluate the cost of subscribing on a recurring basis.

Understand what's included in the subscription and whether it aligns with your usage needs.
Usage-based
Assess pricing based on actual usage metrics, such as the number of users or tasks processed.

Understand any potential scalability costs as your business grows.
Tiered pricing
Examine tiered pricing models with different plans offering varying features.

Consider the scalability and flexibility of each tier to accommodate your evolving business needs.
Custom pricing
Inquire about custom pricing options tailored to your specific requirements.

Discuss any potential additional costs for customization, integration, or additional features.
Free workflow software:
Get a free subscription, even if it comes with limited functionality.

Try a trial account to test all available features.
Identifying automation opportunities:
Don't be afraid to automate repetitive workflows that don't require human intervention or are monotonous. Begin by pinpointing areas in your organizational processes that show a strong potential for automation. Conduct a detailed analysis of your operational workup system to uncover specific tasks or activities that could benefit significantly from implementing project management software.
Choosing the right technologies
After identifying potential areas for automation, the next step is to carefully select technologies that align seamlessly with your organization's unique requirements. Conduct a thorough evaluation of available options, considering factors such as scalability, compatibility with existing systems, and ease of integration.
Collaborating with experts for guidance
Engage with domain experts or enlist the services of experienced consultants to navigate the complexities of implementing workflow tool. These professionals bring invaluable insights and expertise, helping you make informed decisions throughout the selection and integration process.
Workflow software integrations
Integrating workflow software with other tools and platforms is a strategic move that can significantly enhance its functionality and unlock possibilities. This approach fosters seamless data exchange and efficient collaboration, making your work processes smoother and more productive. 
Here, I delve into the concept of workflow tool integrations, exploring various options and their potential benefits. Note that the integration availability isn't the same for every workflow tool.
1. Google Drive integration
Benefits: Integrating your workflow tool with Google Drive enables easy access to your stored files, diagrams, and documents directly within the workflow environment. It streamlines document management and version control.

Use case: Team members can seamlessly upload, share, and collaborate on Google Drive documents while working within the workflow tool.
2. Slack integration
Benefits: Integrating Slack with your workflow software enhances real-time communication. You can receive notifications and updates directly within Slack channels, ensuring no important messages or tasks are missed.

Use case: Workflow-related alerts, updates, and project milestones can be instantly shared with team members via Slack, fostering efficient collaboration and quick decision-making.
3. Zapier integration
Benefits: Third-party automation tools like Zapier serve as a bridge to connect various applications and trigger actions based on specific events. You can create custom automated workflows by integrating Zapier with your workflow tool.

Use case: For instance, Zapier can automatically update a corresponding Google Sheet or notify your team's Slack channel when a new task is added to the workflow tool. This integration extends the capabilities of your workflow tool to tailor-made automation.
4. Salesforce integration
Benefits: For businesses focusing on customer relationship management (CRM), integrating Salesforce with workflow software streamlines lead management and sales processes. Data consistency is maintained across both systems, reducing redundancy and errors.

Use case: When a new lead is generated in Salesforce, it can automatically trigger a series of actions in your workflow tool, such as assigning tasks to the sales team, sending emails, or creating follow-up reminders.
5. QuickBooks integration
Benefits: For financial and accounting processes, integrating QuickBooks with workflow tool streamlines invoicing, expense tracking, and financial reporting. This ensures that your financial data is always up-to-date and accurate.

Use case: When an invoice is generated in QuickBooks, it can trigger a series of actions in your workflow software, such as notifying the finance team, updating project statuses, and setting reminders for payment follow-ups.
Incorporating these integrations into your workflow software expands its horizons, empowering you to streamline processes, improve collaboration, and ultimately enhance productivity within your organization. By selecting the best workflow automation tool that aligns with your specific needs and objectives, you can tailor your workflow software to become a powerful hub for efficient, interconnected operations.
Workflow automation and its role in workflow software
Workflow automation, a fundamental aspect of top-notch workflow automation application, is climactic in streamlining operations, minimizing manual errors, and elevating productivity. With the power of automation, employees can work swiftly and efficiently, directing their attention and expertise toward tasks demanding more nuanced attention.
The deployment of workflow automation necessitates carefully evaluating the return on investment (ROI) to ensure that the advantages outweigh the costs. Businesses can gauge the success of workflow automation by monitoring key performance indicators, including:
1. Productivity
The evaluation of productivity in the context of workflow automation centers on discerning the rate at which tasks are completed. This metric serves as a reliable barometer for the efficiency enhancements introduced by automation. Organizations can quantify the tangible impact on overall productivity by measuring the time taken to execute specific processes before and after automation implementation.
Reduced task completion times signify a more streamlined and agile workflow, allowing employees to redirect their efforts toward more strategic and value-added activities. A nuanced analysis of productivity metrics enables organizations to pinpoint areas where automation has made the most significant contributions, informing future optimization strategies and ensuring sustained operational excellence.
2. Error rates
Tracking error rates provides a tangible measure of the error-reduction capabilities inherent in workflow automation. Human errors are inevitable, but minimizing them is crucial for maintaining the quality and integrity of processes. Automation introduces a layer of precision and consistency, significantly reducing the likelihood of errors in repetitive tasks.
By comparing error rates pre- and post-automation, organizations can quantitatively assess the effectiveness of the automated processes. A decline in mistakes rates indicates the automation implementation's success and contributes to improved data accuracy, compliance, and overall reliability. This metric is a key indicator of automation's positive impact on enhancing the quality of work outputs.
3. Response times
Analyzing response times involves assessing the swiftness and reliability of the system's reactions to various stimuli. Automation brings about an accelerated pace in task execution and system responsiveness. Whether it's data processing, communication between systems, or user interactions, reduced response times signify increased efficiency and operational agility.
Organizations can measure response times for different processes and transactions to identify areas where automation has substantially improved. Quicker response times not only enhance the overall user experience but also contribute to a more dynamic and responsive organizational ecosystem, ultimately driving improved customer satisfaction and internal efficiency.
4. Cost savings
Calculating cost savings is a critical aspect of evaluating the impact of workflow automation on an organization's bottom line. It involves quantifying the monetary benefits accrued through the reduction of manual labor and increased efficiency. Organizations can significantly save labor costs and resource allocation by automating repetitive and time-consuming tasks.
Additionally, the streamlined processes introduced by automation often lead to reduced operational overhead and faster time-to-market, further contributing to cost savings. A comprehensive overview of the tangible returns on the investment in workflow automation provides decision-makers with a clear understanding of the financial benefits, aiding in strategic planning and resource allocation for future automation initiatives.
Through a comprehensive assessment of these metrics, you can make informed, data-driven decisions regarding which processes to automate and how to fine-tune their workflows for maximal impact.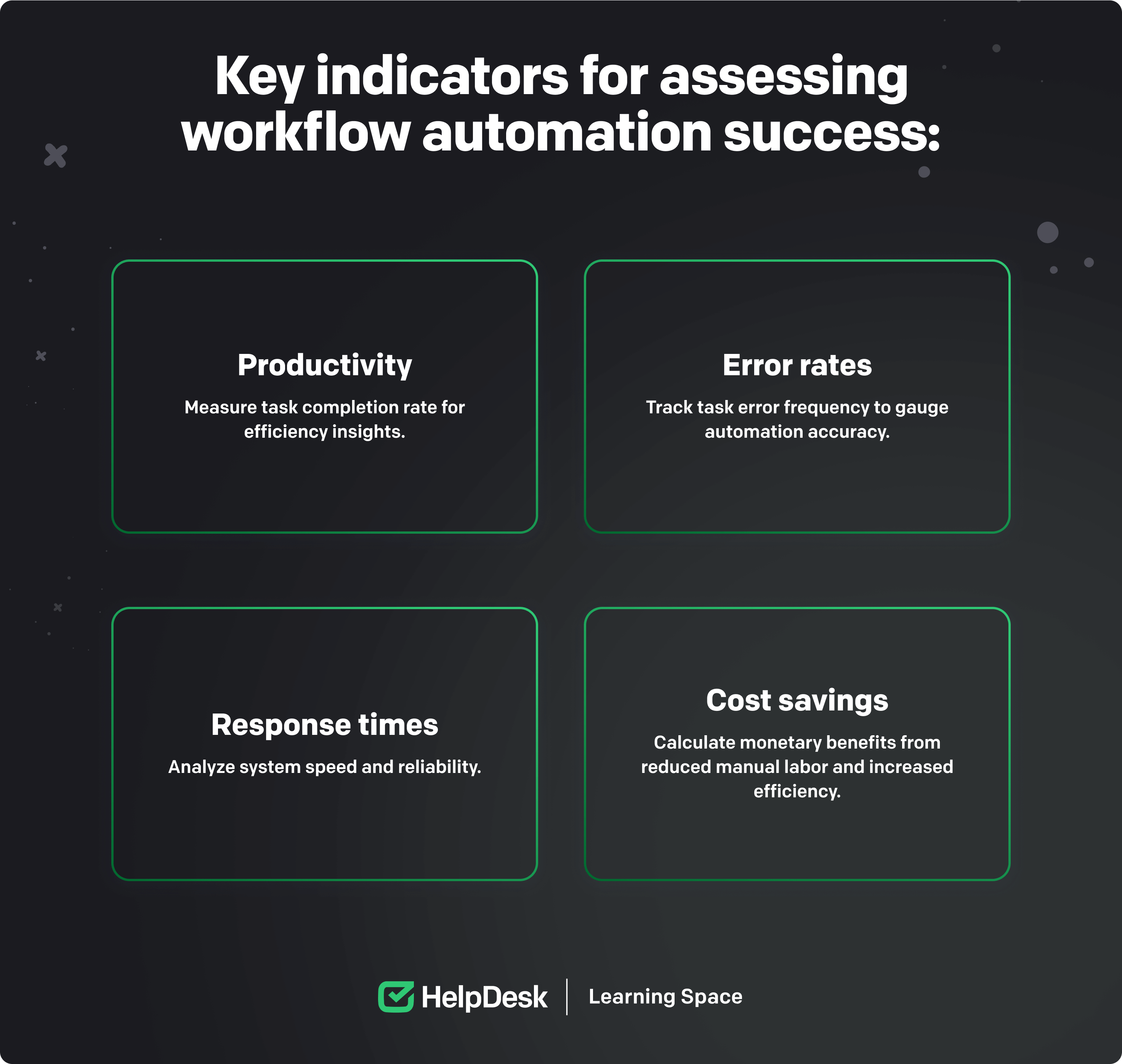 Best practices for using workflow software
Adopting the best practices selected by the experts is fundamental to taking full advantage of the benefits of workflow software. Here are some steps to follow:
Tailor workflows to your team's unique dynamics
While workflow software may come with templates, personalizing them to match the specific intricacies of your team is crucial. This customization ensures a seamless alignment with your business processes, making workflows more intuitive and user-friendly for everyone involved.
Foster organic collaboration and communication
Beyond task management, view workflow software as a hub for team collaboration. Leverage features like comments, notifications, and shared documents to nurture a culture of open communication. This improves teamwork and reduces misunderstandings, creating a transparent and productive work environment.
Invest in team proficiency
A successful workflow software implementation relies on the proficiency of your team. Conduct thorough training sessions to acquaint your team with the software's features, functionalities, and subtle tricks. Establish a robust support system to address queries promptly, ensuring a smooth transition and sustained utilization of the workflow.
Amplify functionality through integration
Take advantage of the interoperability potential by integrating your workflow software with other tools and systems your team uses. This could involve connecting project management tools, communication platforms, or data analytics systems. Integration streamlines data flow, minimizes manual entry, and offers a comprehensive view of your team's activities, optimizing overall workflow processes.
Seek continuous user input
Actively solicit feedback from your team members about their experiences with the workflow app. This ongoing feedback loop uncovers potential challenges, identifies improvement areas, and unveils features that could enhance the user experience. Use this insight to iteratively refine your workflows, ensuring they evolve to meet the changing preferences and needs of your team.
Keep a finger on the pulse of updates
Workflow software regularly receives updates with new features and enhancements. Stay abreast of these changes and evaluate their potential benefits for your team. Incorporating the latest features keeps your team on the cutting edge of efficient workflow management, allowing you to unlock the full potential of your automation solution continually.
By subtly incorporating these best practices into your workflow management strategy, you'll not only optimize your current processes but also cultivate a dynamic and adaptive work environment ready to meet the evolving needs of your team and organization.
Do you now know what the best workflow tool is for you now? I hope so, as workflow software is irreplaceable for optimizing business processes, streamlining tasks, and enhancing collaboration.
By understanding the key components, benefits, and types of workflow apps, assessing your business requirements, comparing features and pricing, and implementing best practices, your organization can unlock the full potential of workflow software and stay ahead of the competition.
The time to embrace the future of workflow management is now — are you ready to take the leap?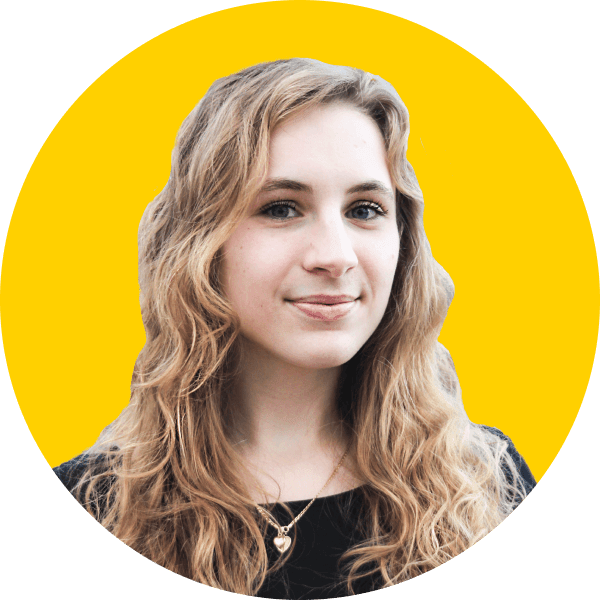 Author
Weronika Masternak
Weronika is a product content designer at HelpDesk. She has a deep passion for telling stories to educate and engage her audience. In her free time, she goes mountain hiking, practices yoga, and reads books related to guerrilla marketing, branding, and sociology.