Video overview for adding agent signature
To make your messages more personal, you can add agent signatures to your tickets. They will appear at the bottom of the tickets that the agent responds to.
You can add a signature in the agent account details:
Click on your avatar, and choose "View profile."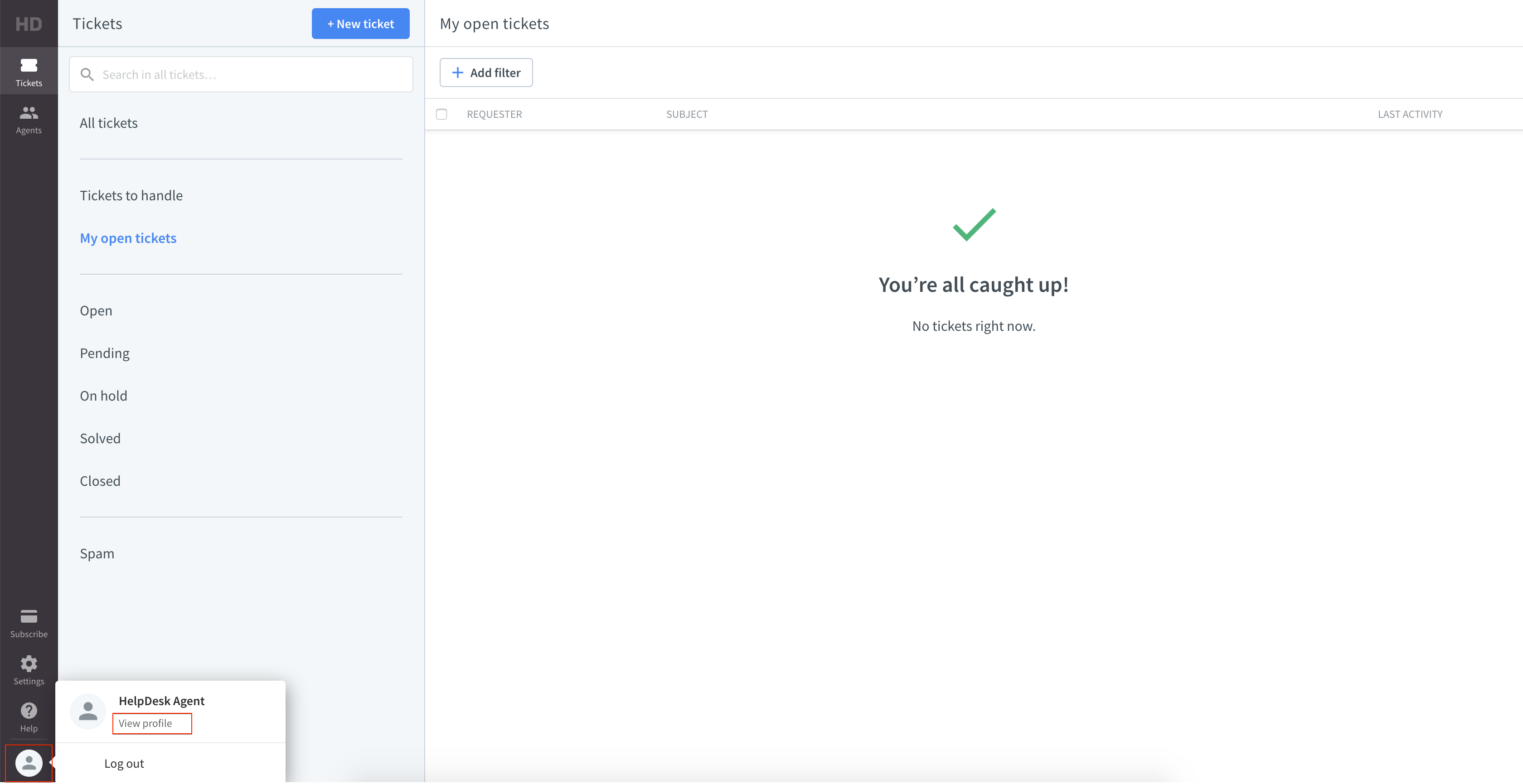 Select the edit icon in your profile details section in the top right corner.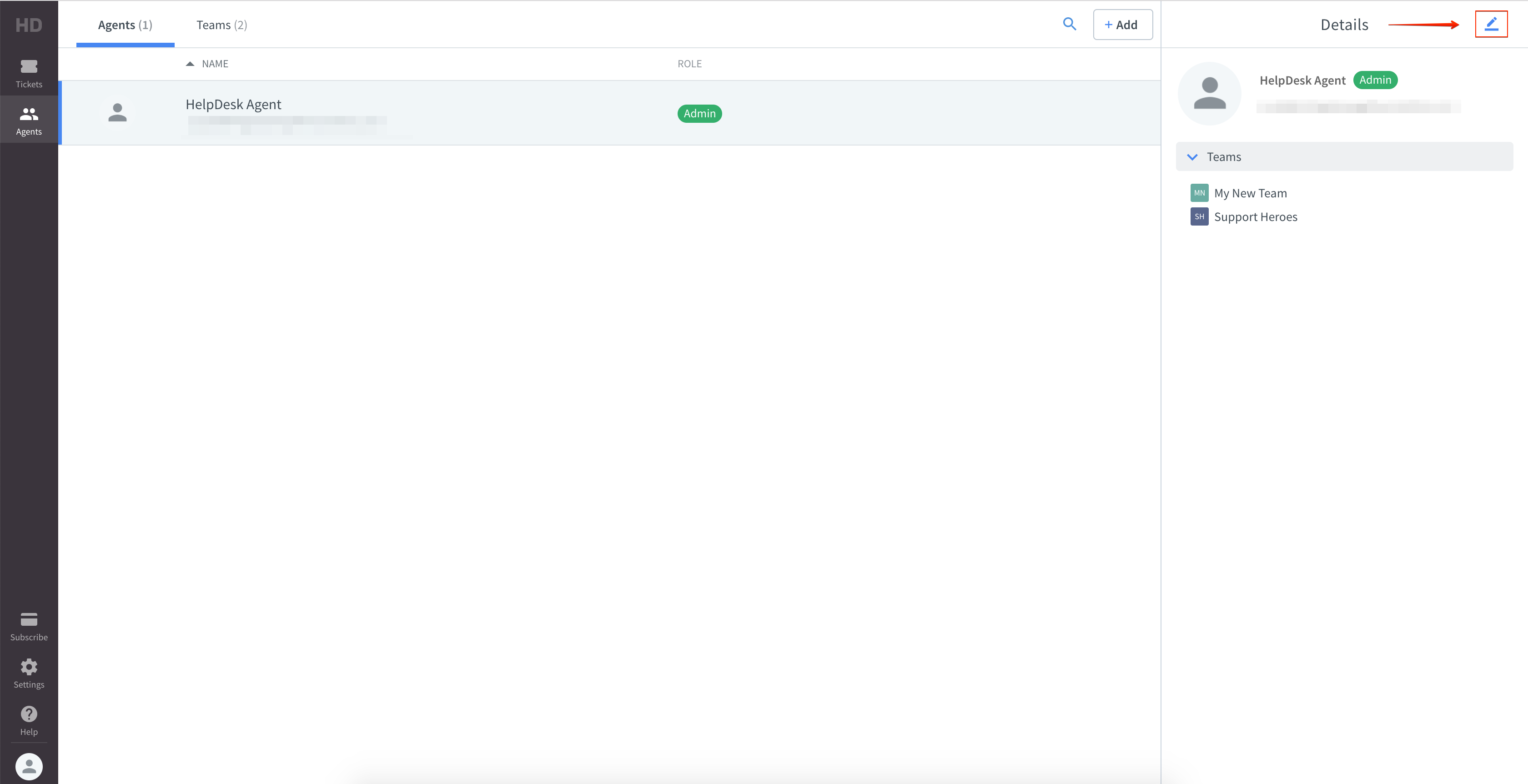 Add your signature in the "Signature" section and click "Save changes."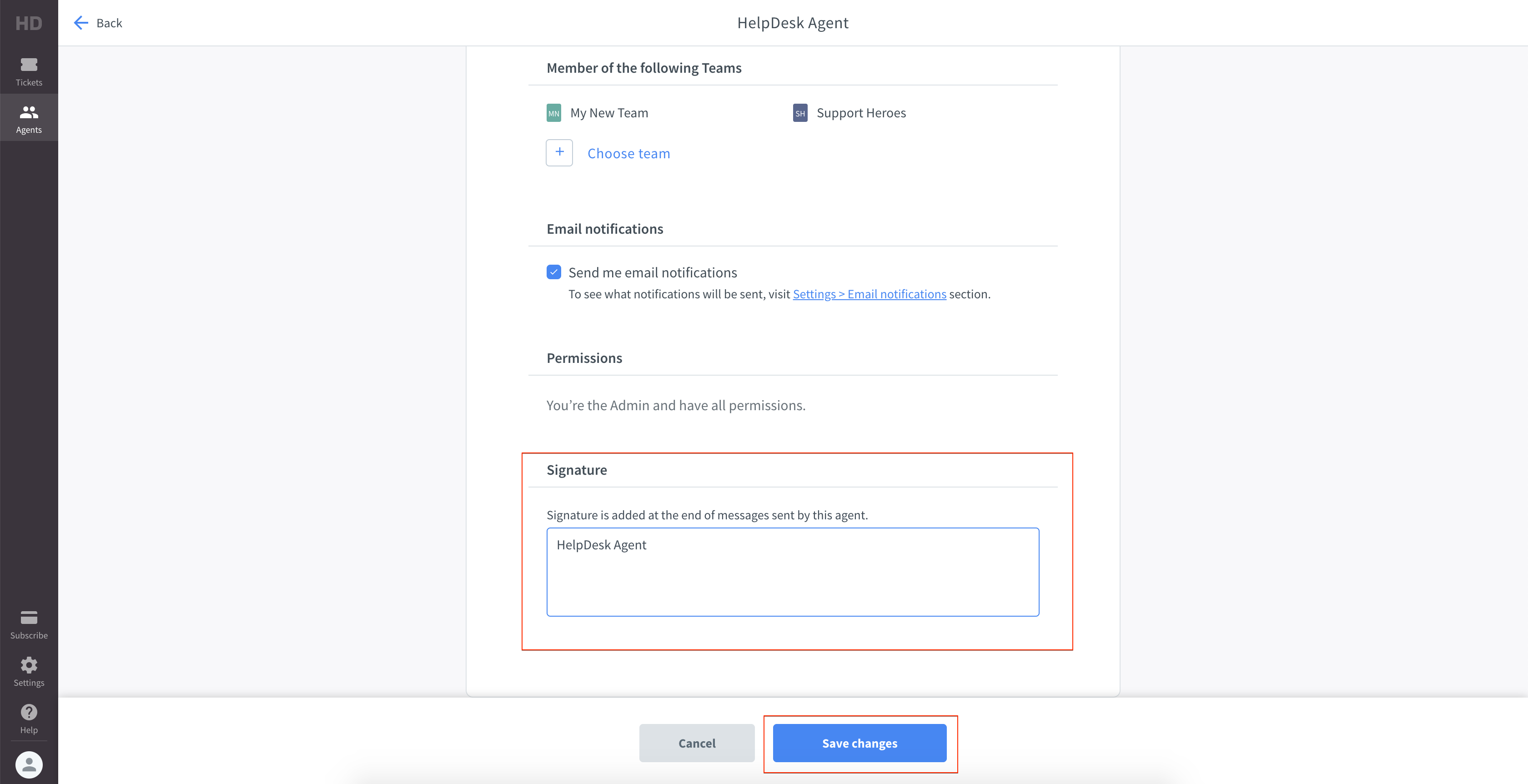 Your signature will appear automatically whenever you respond to a ticket at the bottom of the message.