Integrate HelpDesk with ChatBot
ChatBot delivers amazing support when it comes to engaging, nurturing, qualifying, and converting your customers. It can work for you around the clock and never needs a break. Try it out in your customer service process and become even more proactive.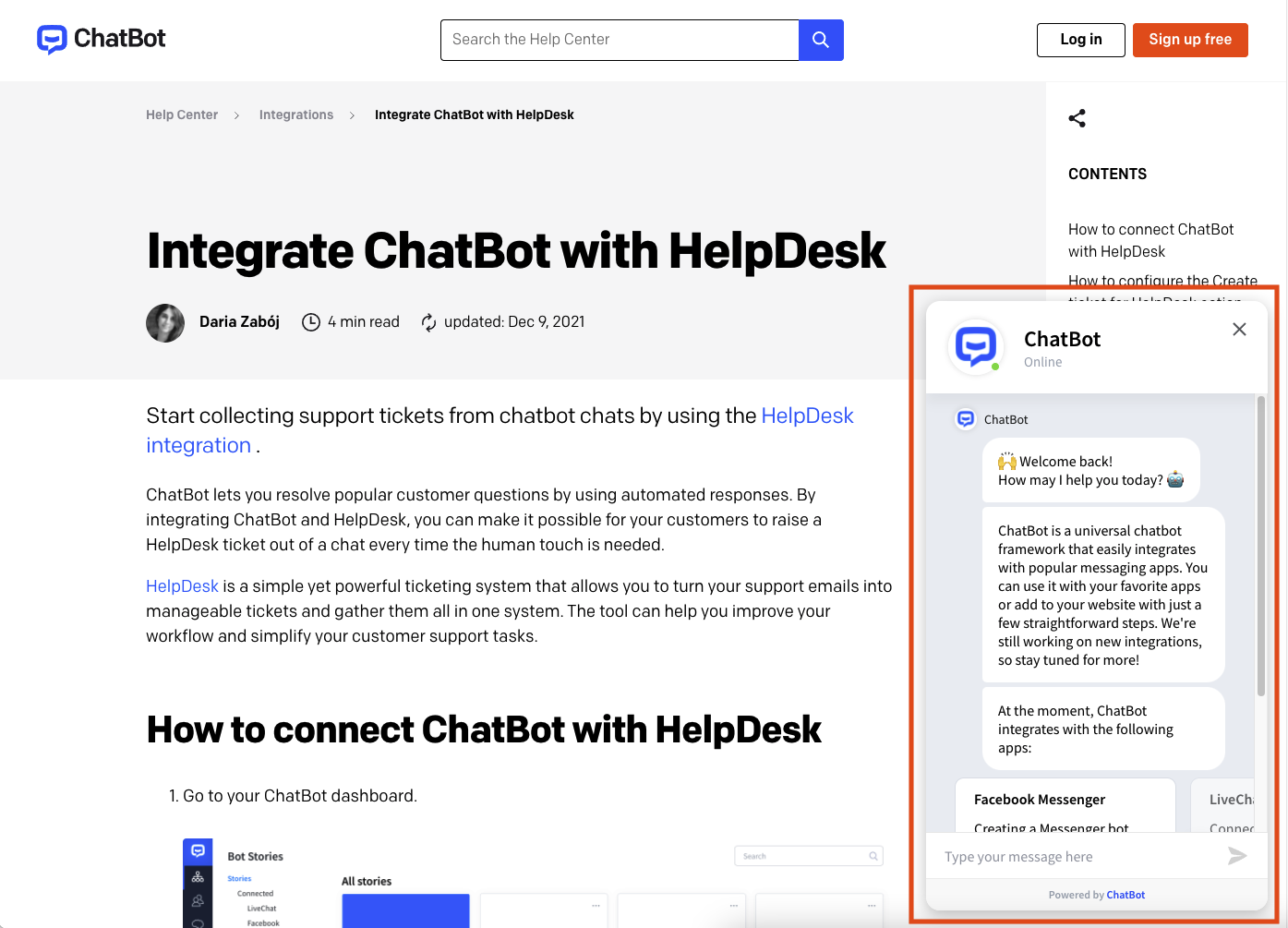 If you want to integrate HelpDesk with ChatBot, you first need to have an active ChatBot account. Right now, we're offering a 14-day ChatBot trial.
How to set up a chatbot 
Go to the ChatBot Help Center article for comprehensive instructions on properly setting up your first ChatBot story, which includes creating HelpDesk tickets.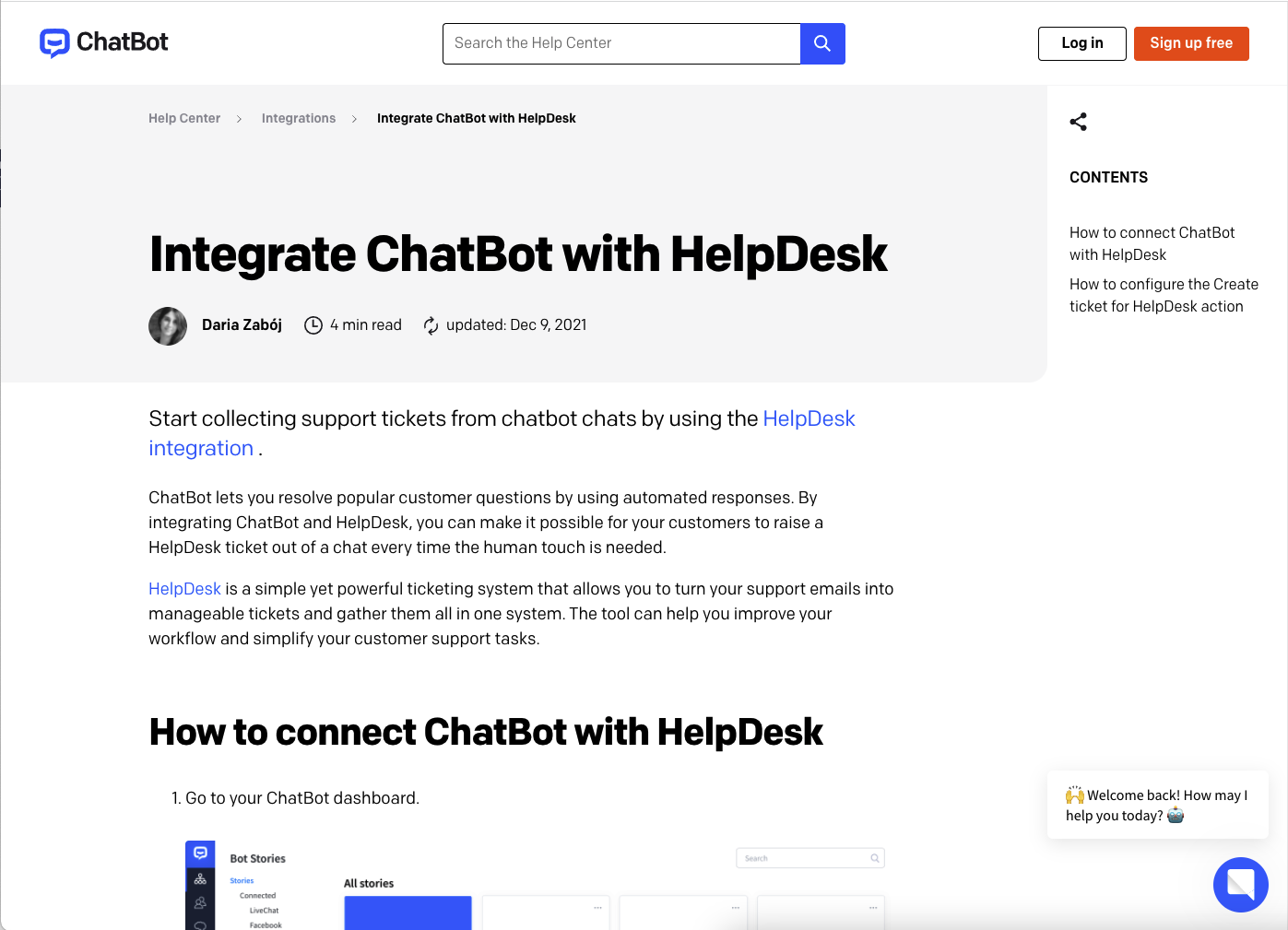 Here you'll learn how to create effective ChatBot stories and flows.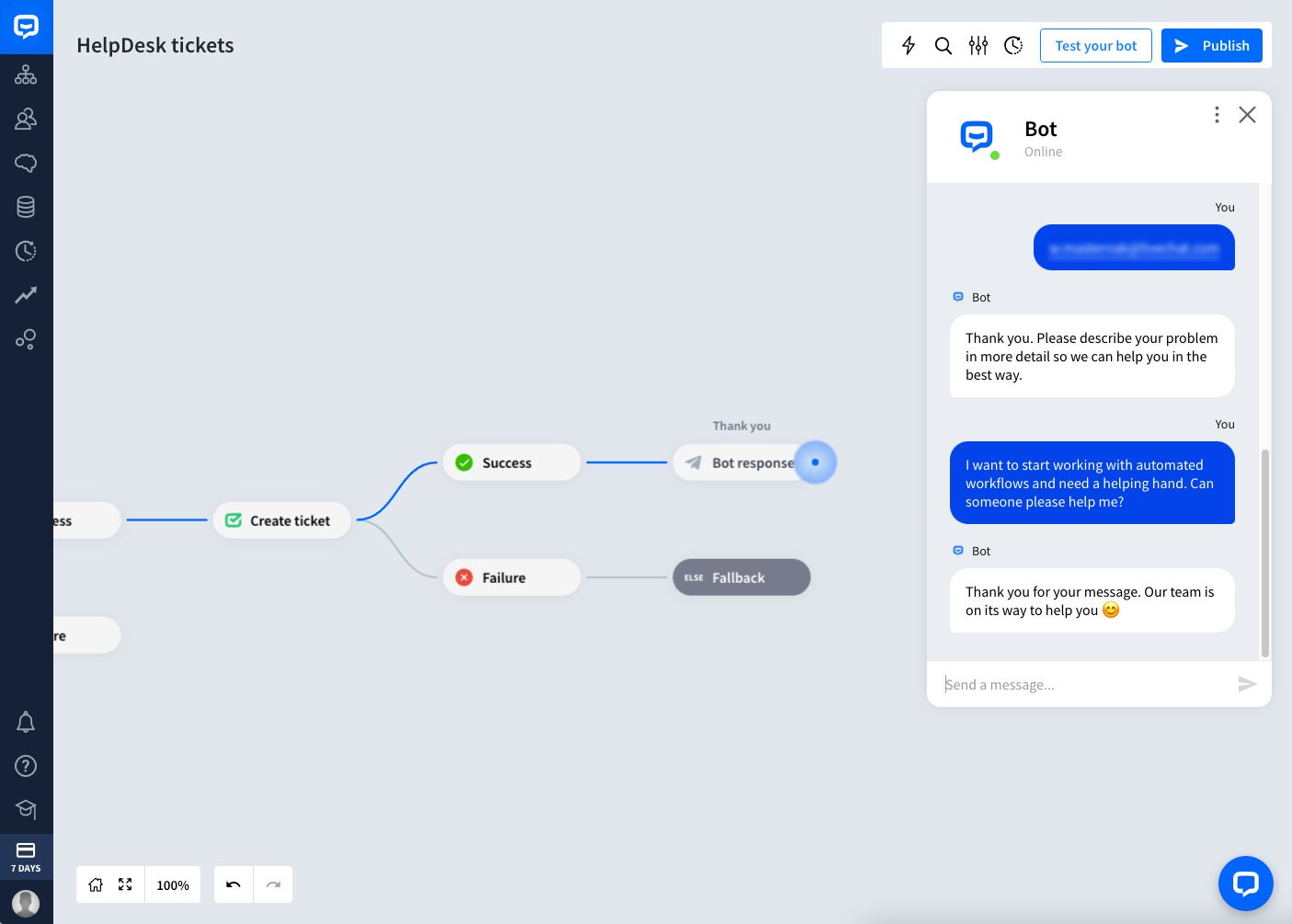 All tickets created with ChatBot will appear on your main HelpDesk dashboard as new tickets.
Also, when you go to the "Ticket details" section and look at the "Ticket info" part, you can see that the ticket source is a chatbot.