Agents are members of your organization who have access to your HelpDesk. In this article, you will learn how to manage agent accounts including:
How to add a new agent
How to delete agent accounts
How to edit agent accounts and what you can edit
How to add a new agent
New agents can be added by admins. Here's how to invite your teammates to join you on HelpDesk via email.
Go to Agents.
Click "+Add" in the upper-right corner and click "Invite agents".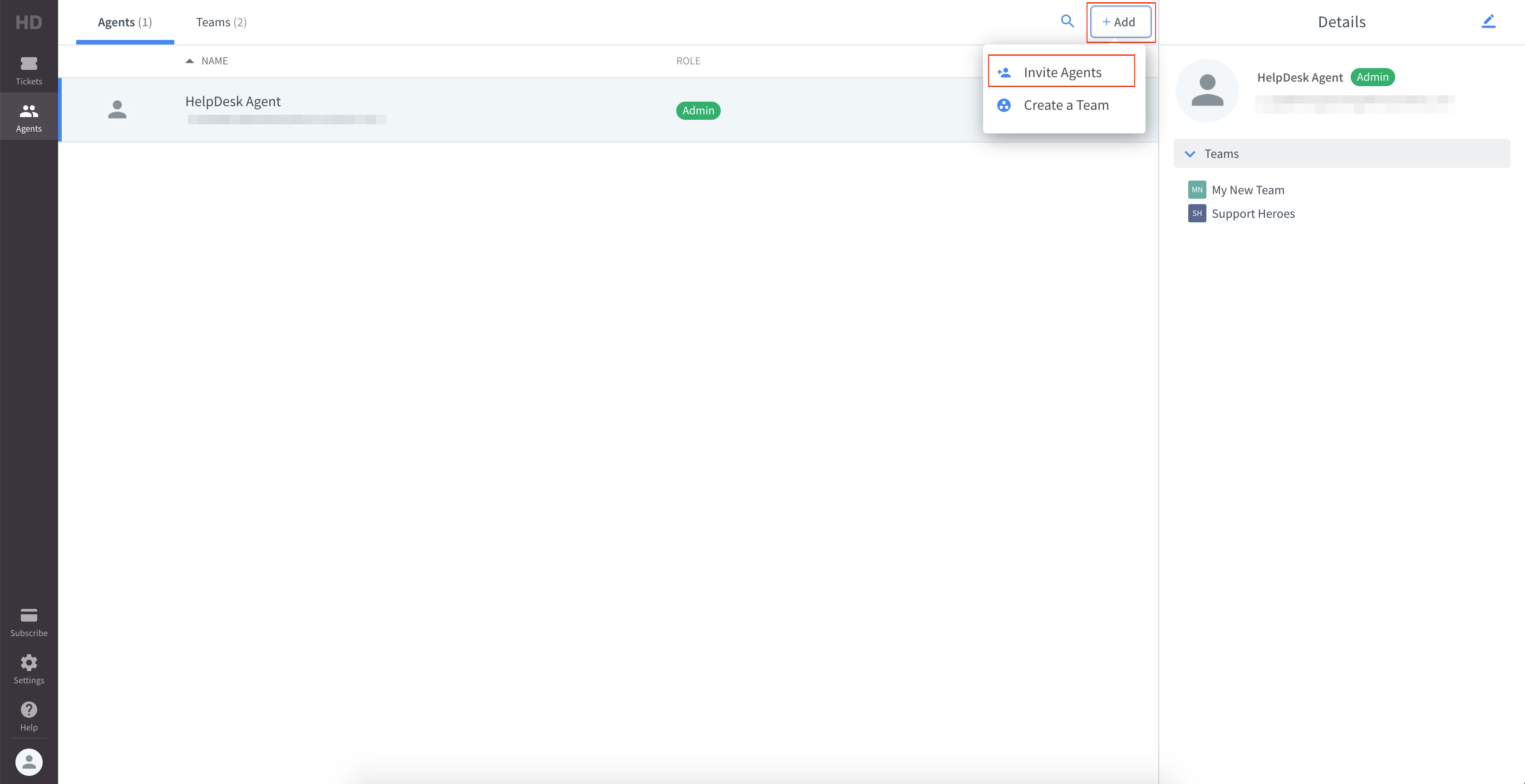 Enter your teammate's email (an invitation link will be sent to this email address).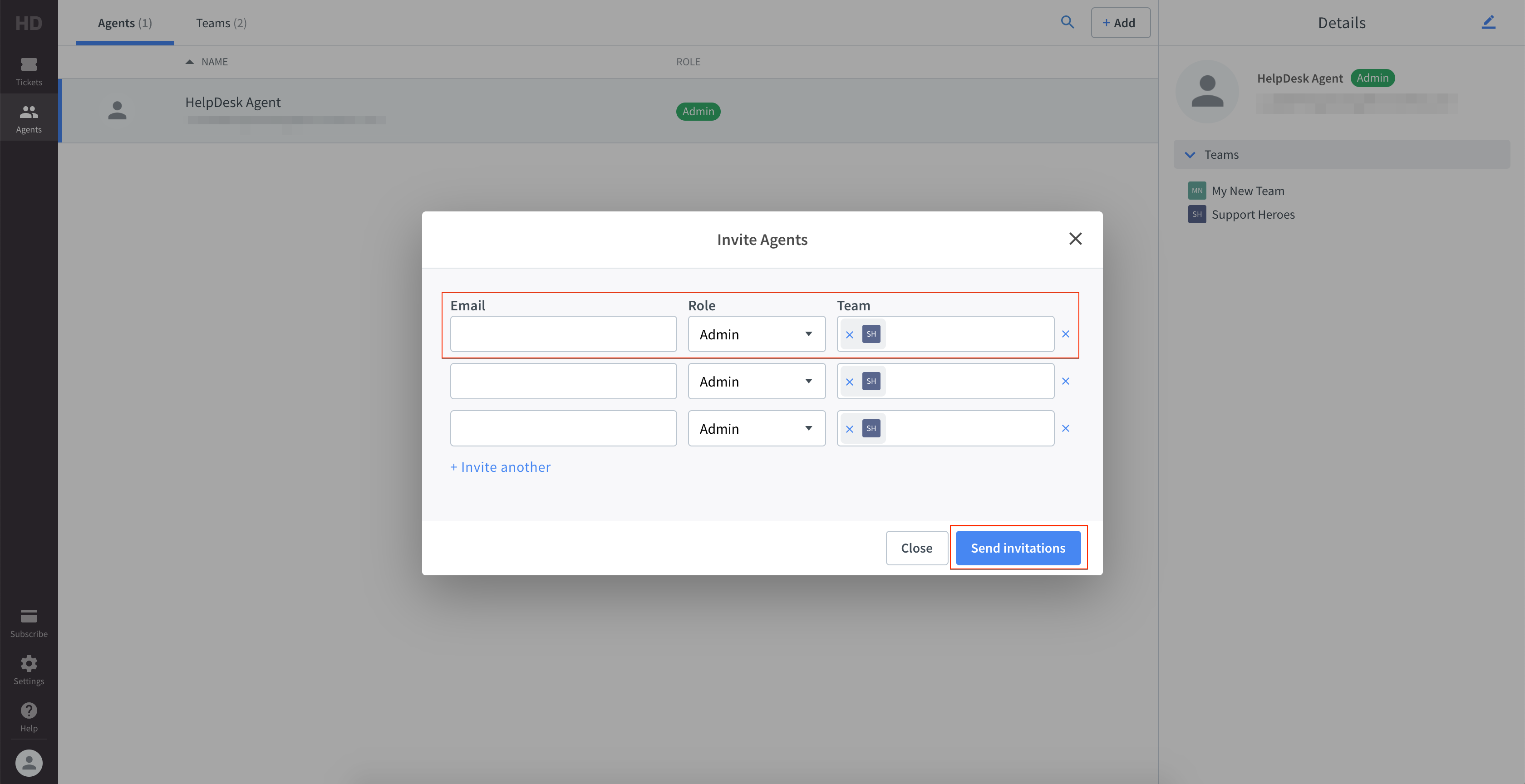 Assign them to a team (optional, if you have more than one Team).
Click "Send invitations".
Your teammate(s) will receive an invitation email with a verification link. This link redirects to a login page where the Agent can choose a password and sign in.
How to edit or delete agent accounts
Agents can customize their accounts in Settings. However, if it's necessary the account settings can be edited by admins.
To edit agent's profile, go to the Agents section. Then, select an Agent from the list and click the edit icon in the upper-right corner.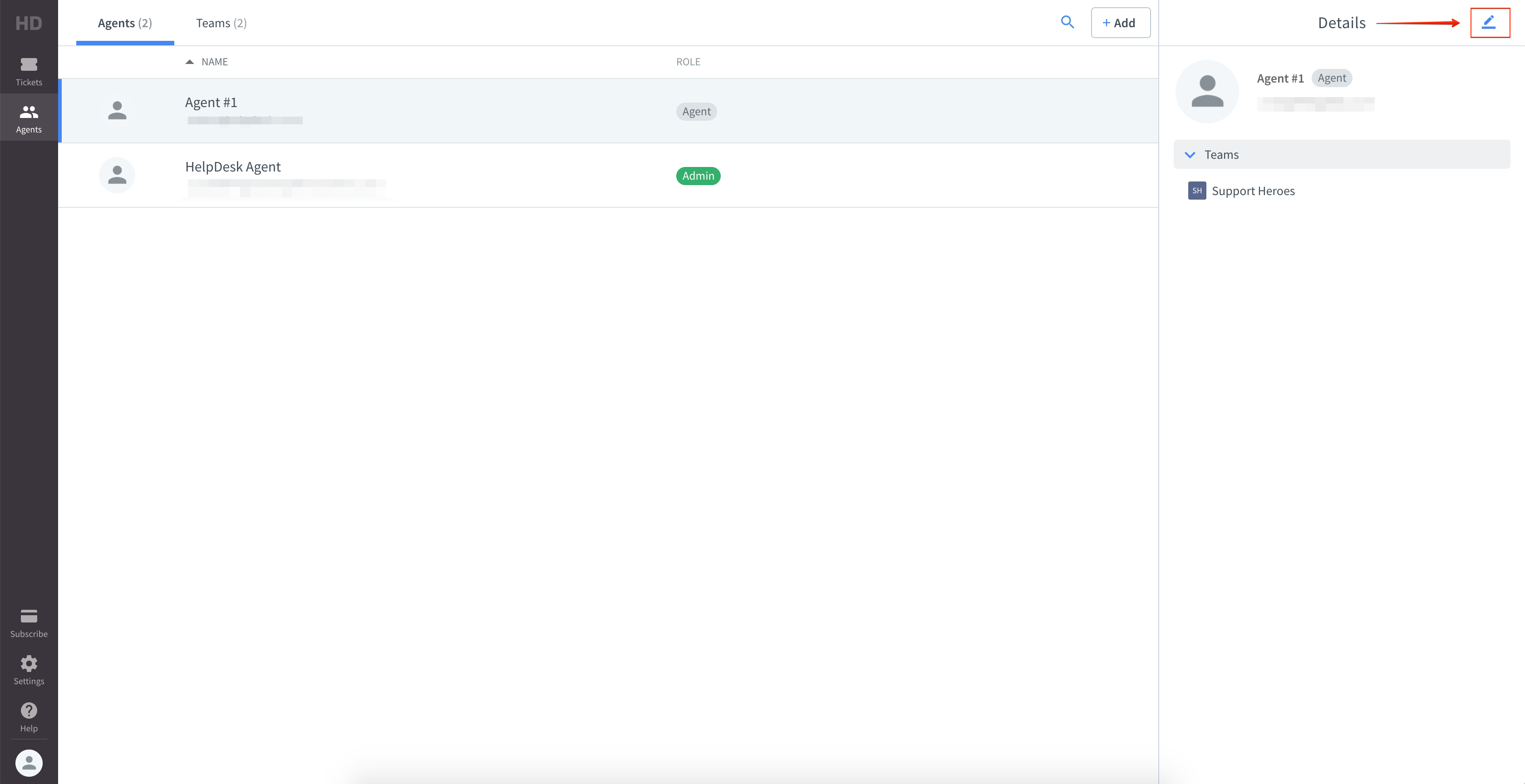 You can change the following settings:
Name – change the agent's display name
Teams – assign the agent to teams
Email notifications – enable or disable email notifications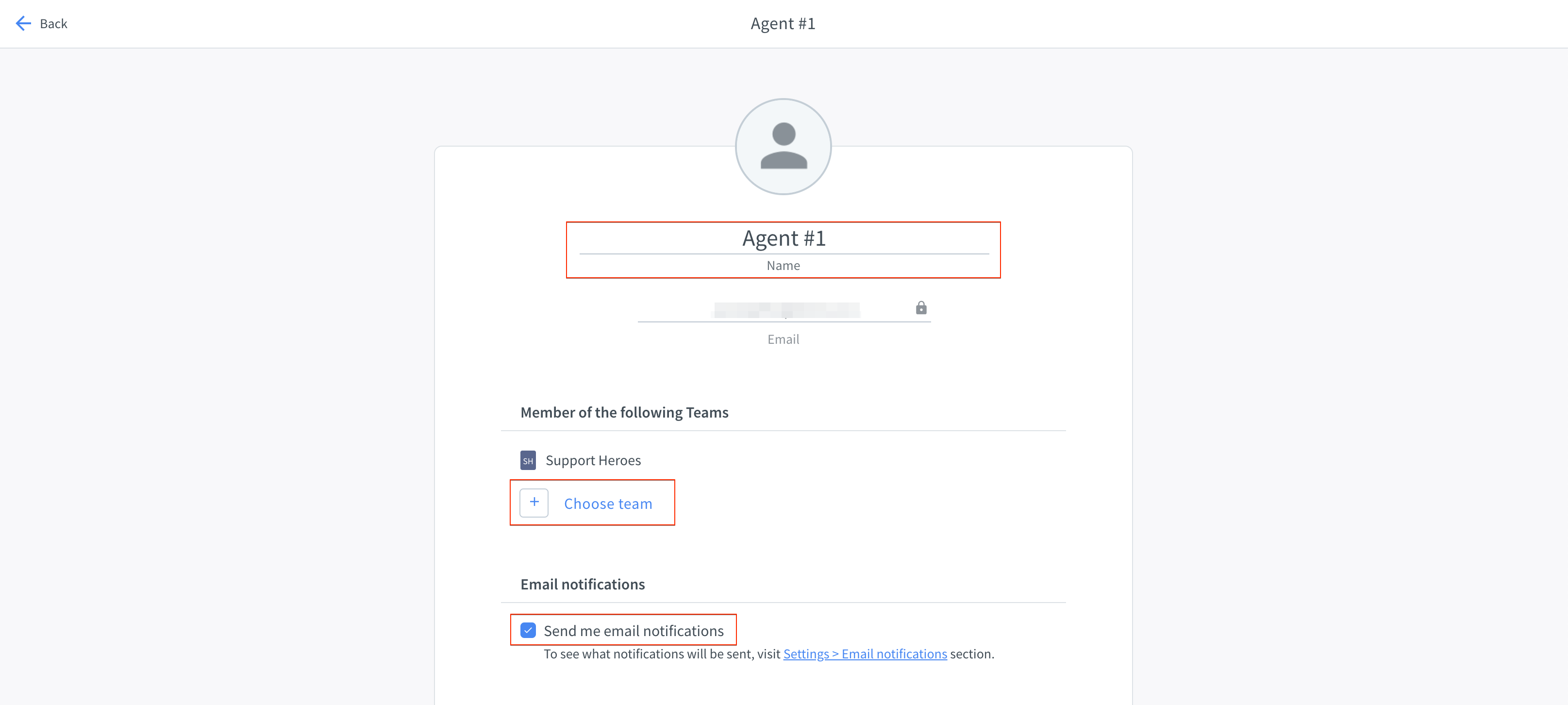 Permissions – change agent's role to admin to give them access to advanced settings (billing, inviting other agents)
Signature – a signature will be added at the bottom of agent's messages
Delete agent – delete the Agent's account
When you apply the necessary changes, click "Save changes".