If you use Zendesk Chat to contact your customers in real time, you can easily store all the chat transcripts as tickets in HelpDesk. This way, you'll have the entire conversation history with a customer in one place.

How to forward chat transcripts to HelpDesk
Open the HelpDesk app. Go to Settings > Mailboxes > Email forwarding. Copy your HelpDesk address.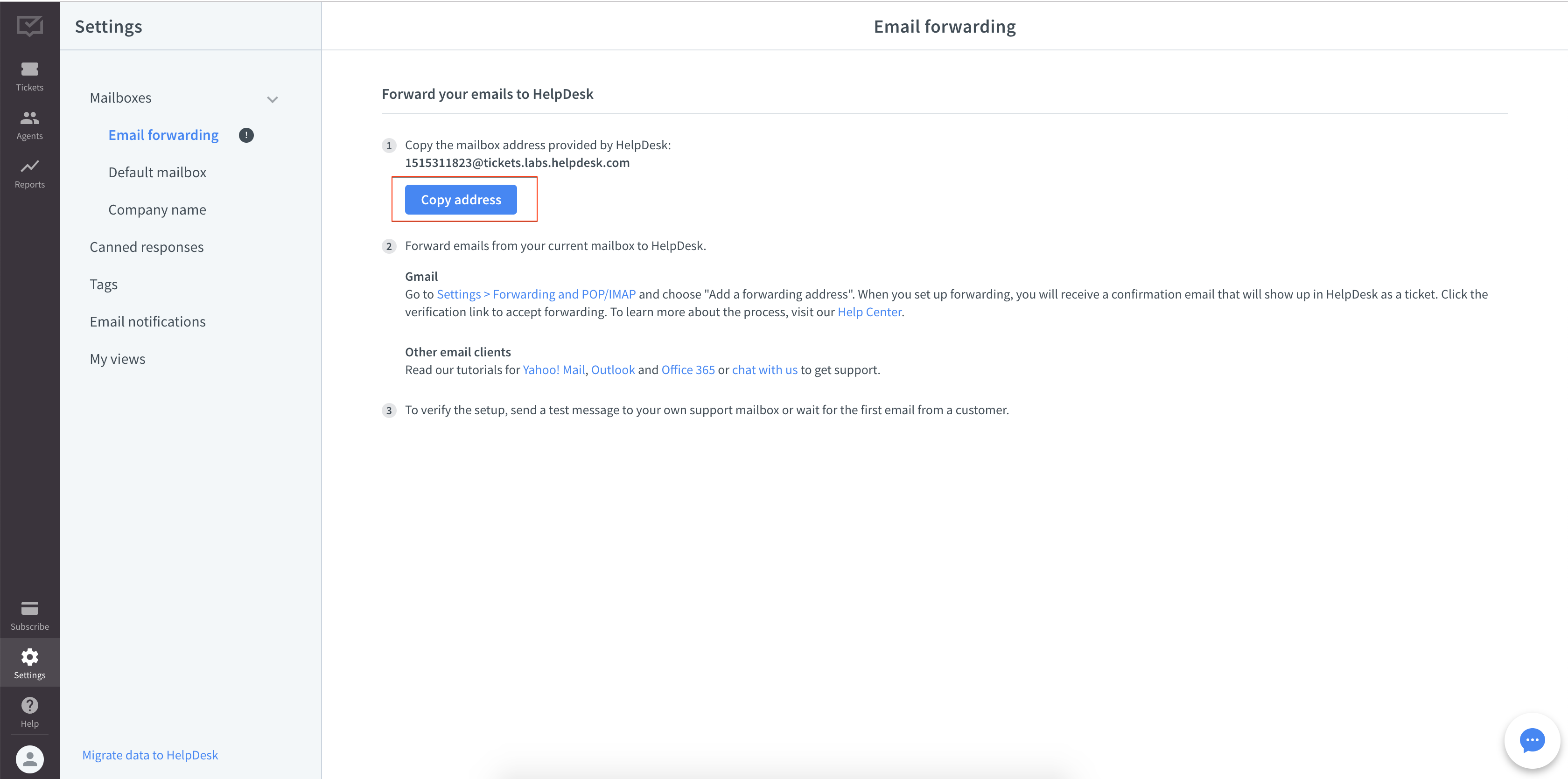 Go to the Zendesk Chat dashboard. Click Settings > Account. Choose "Email piping", and switch the toggle to "On".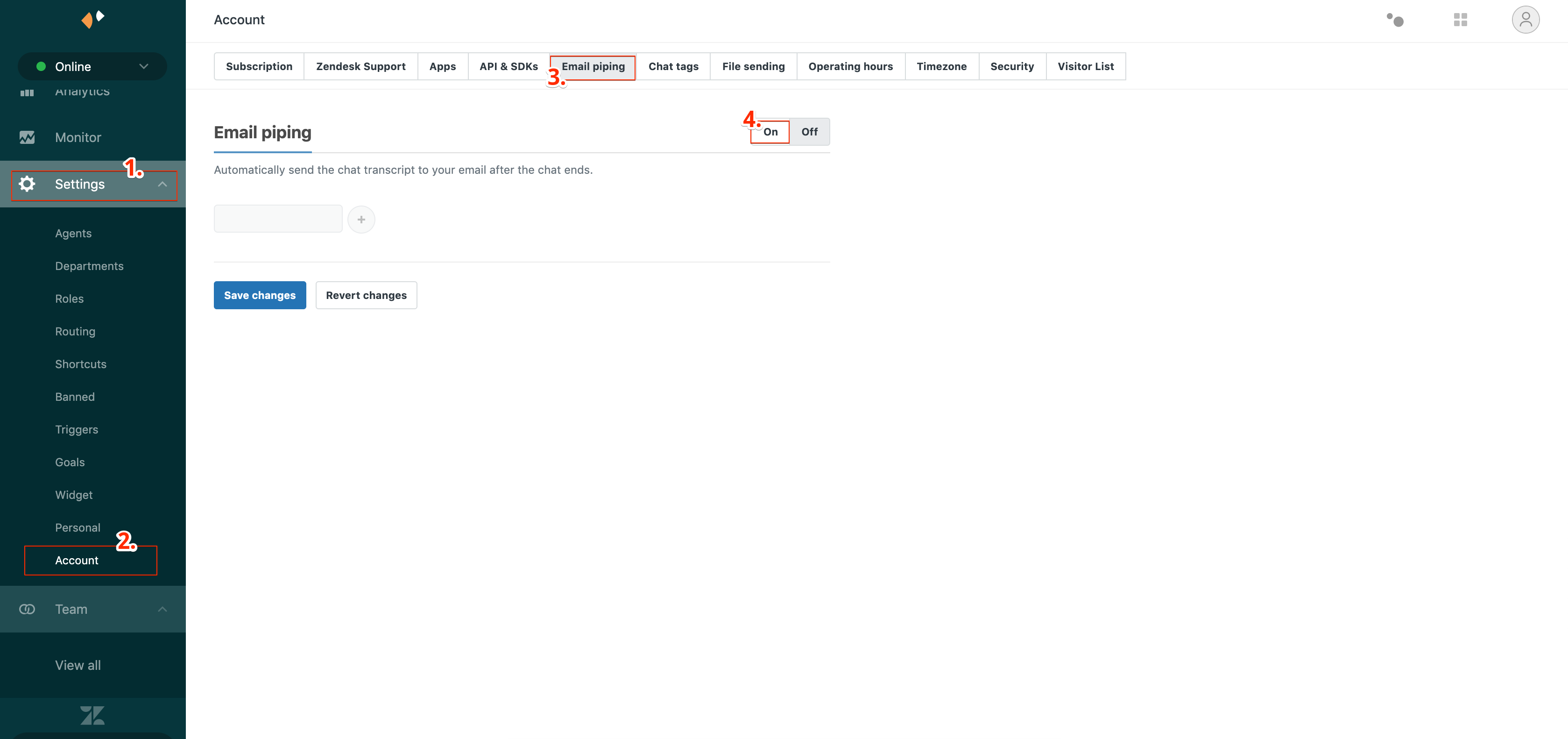 Enter your HelpDesk address, and click "Save changes".

After completing these simple steps, you'll see all your chat transcripts in HelpDesk.