Your 14-day free trial is over, and you're ready to subscribe? Great! Here's a quick guide on how to subscribe to HelpDesk.
To start your subscription, click the "Subscribe" button.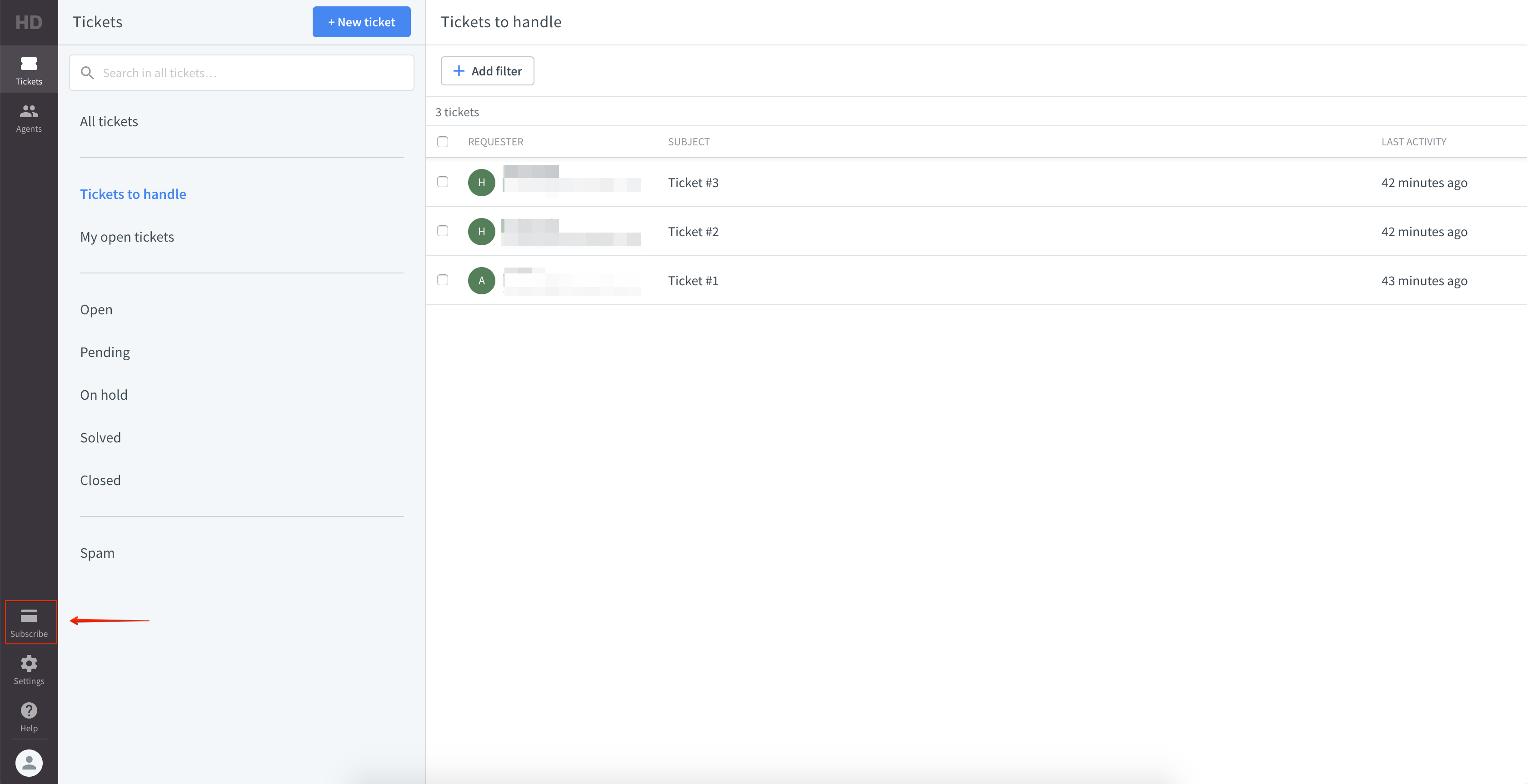 Then, you can choose your plan (compare pricing plans), the billing cycle (monthly/annual), the number of agents that you want to invite to Helpdesk ("Total Agents"). The total price depends on the number of agents you choose.
To confirm your choice, click "Subscribe now".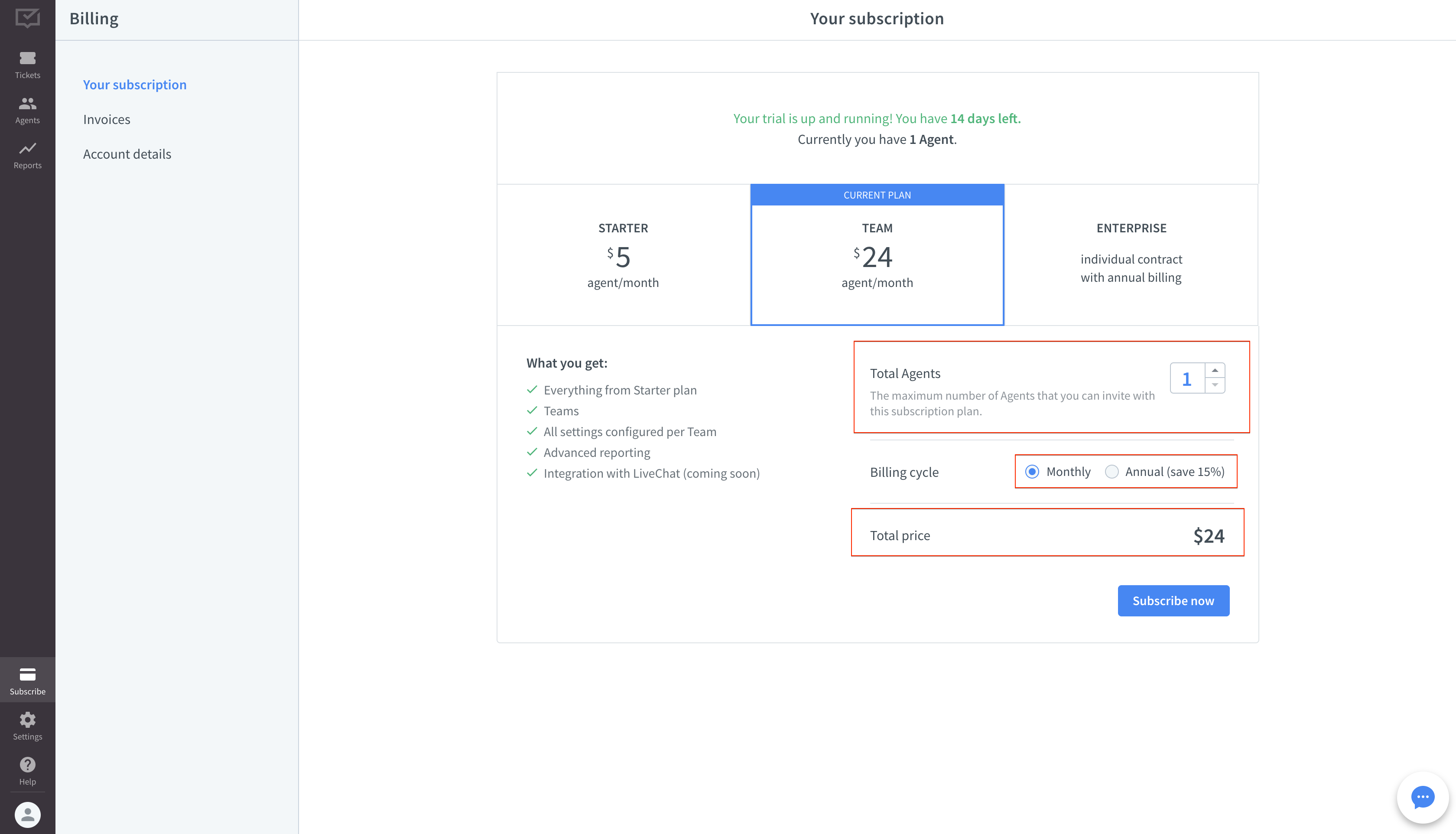 The next step is to add your credit card details.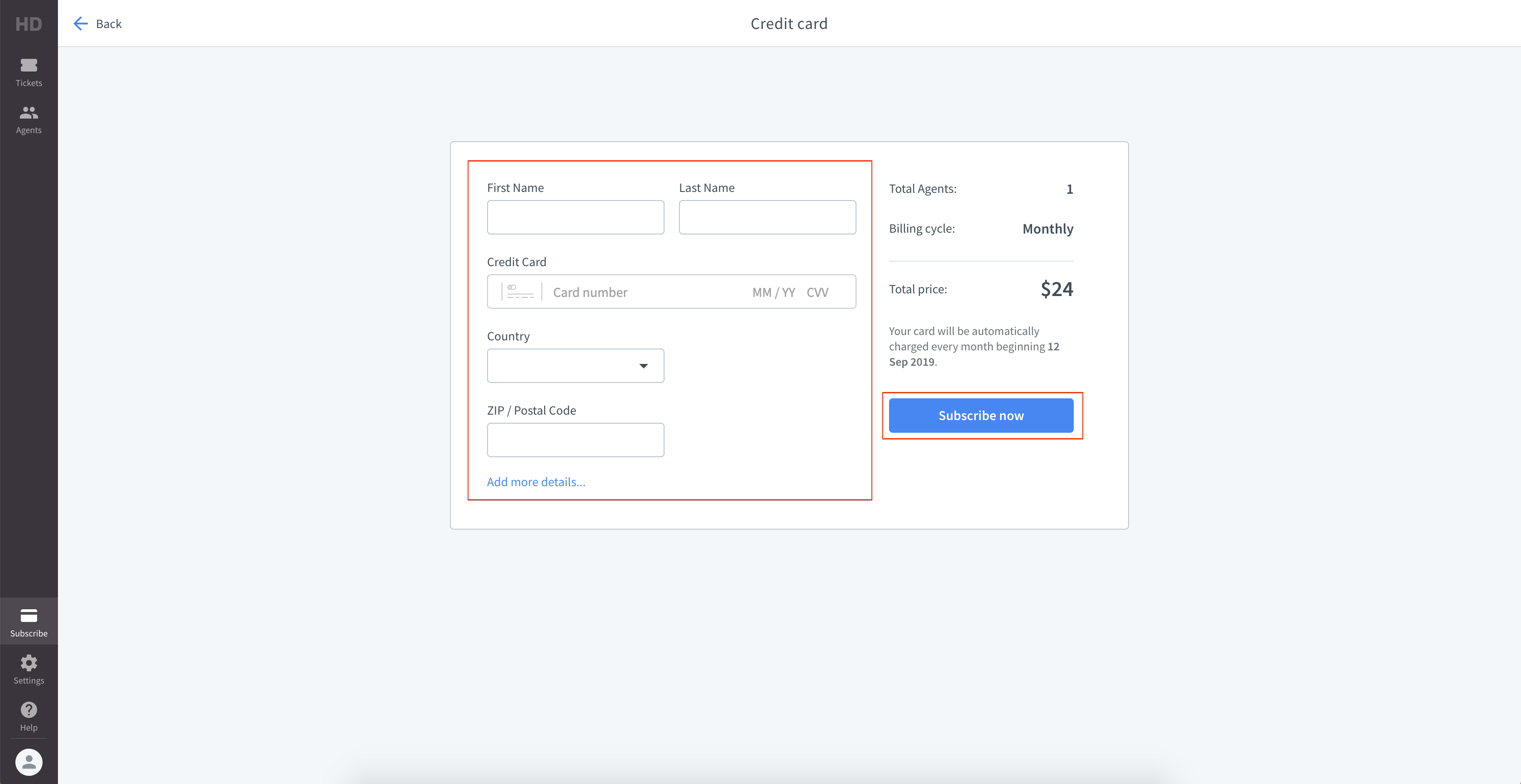 Enter the company details we should issue an invoice to, and click "Subscribe now". You will see the confirmation. From now on, your subscription is active.