HelpDesk isn't the only solution we provide to address the needs of support teams around the world. More and more customers use HelpDesk, LiveChat, ChatBot, and KnowledgeBase, all made by our company, to make their customers' experience the best there is. That's why we want to introduce Text Accounts. It's one place to manage all our products.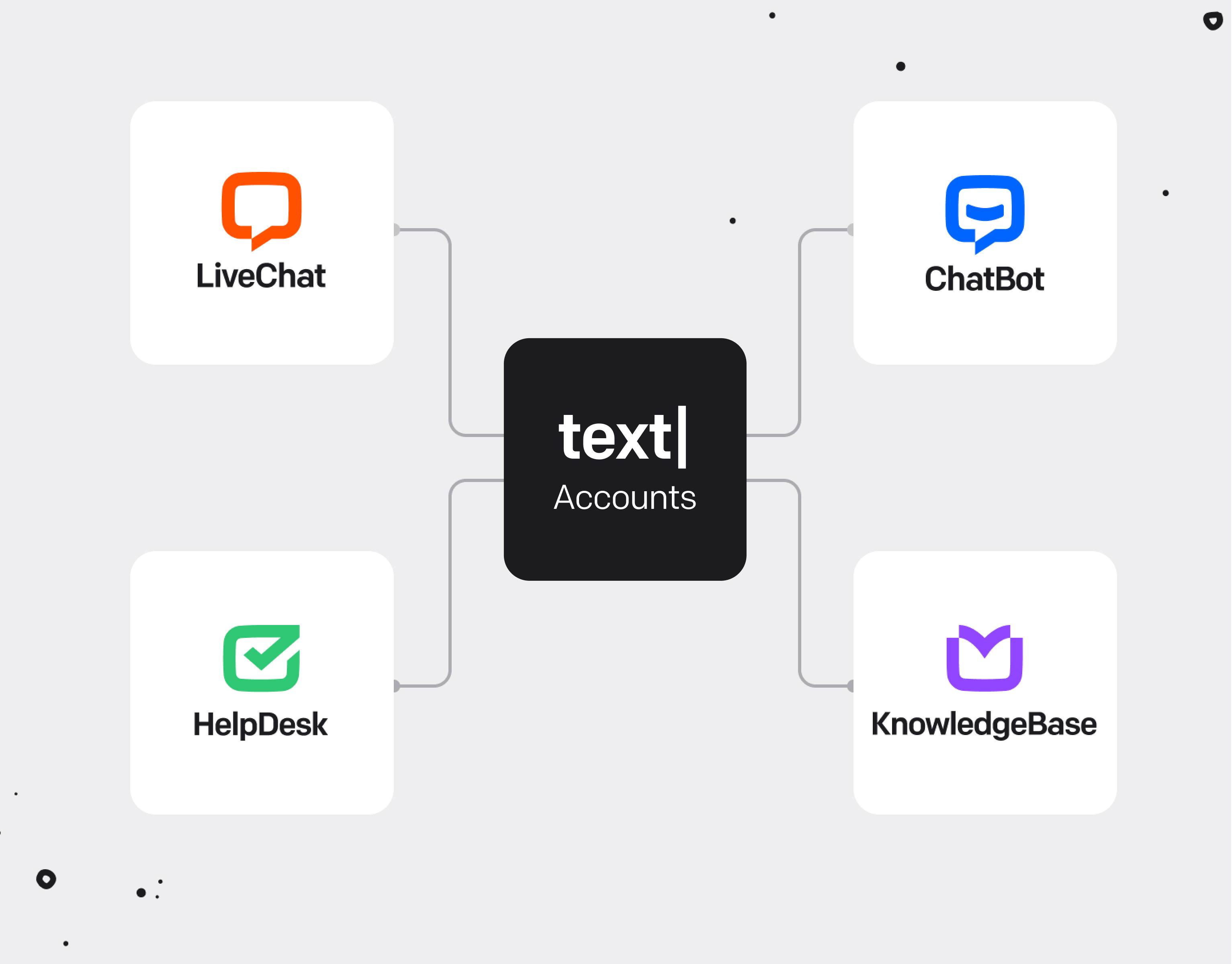 What is Text Accounts?
Text Accounts is created to allow our customers to log in to all of our products with the same login credentials.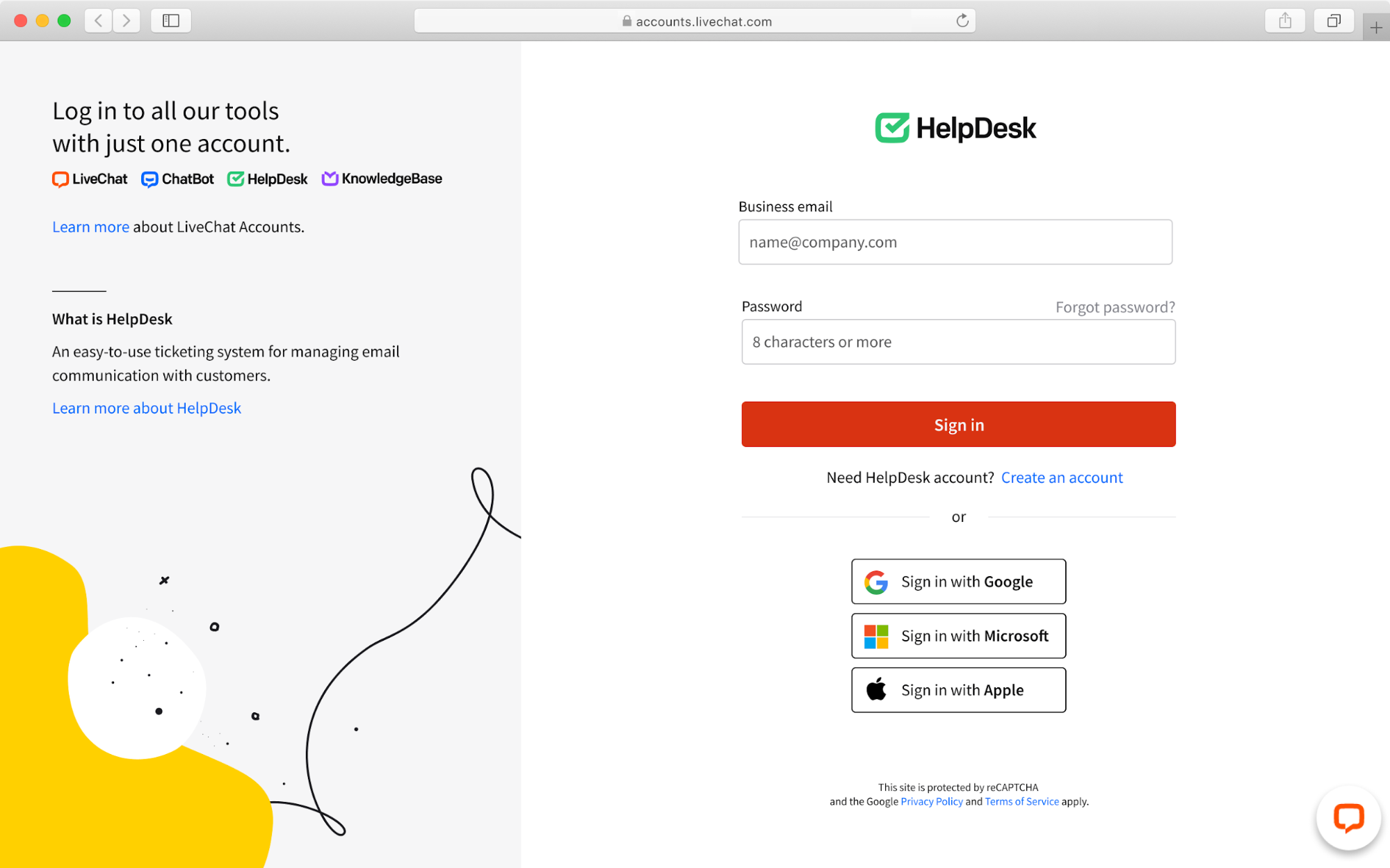 What are organizations?
To make your work with our products even more seamless, we introduced a new entity: organization. An organization allows you to manage all your products in one place.
Right now, when you create a HelpDesk account, a LiveChat account, and a ChatBot account, or a KnowledgeBase account, you need to log in to your account in all of these products separately. You also need to manage them separately. With Text Accounts, when you create a license in any of our products, an organization will be created. With Text Accounts, all your products are available under one organization in the organization panel.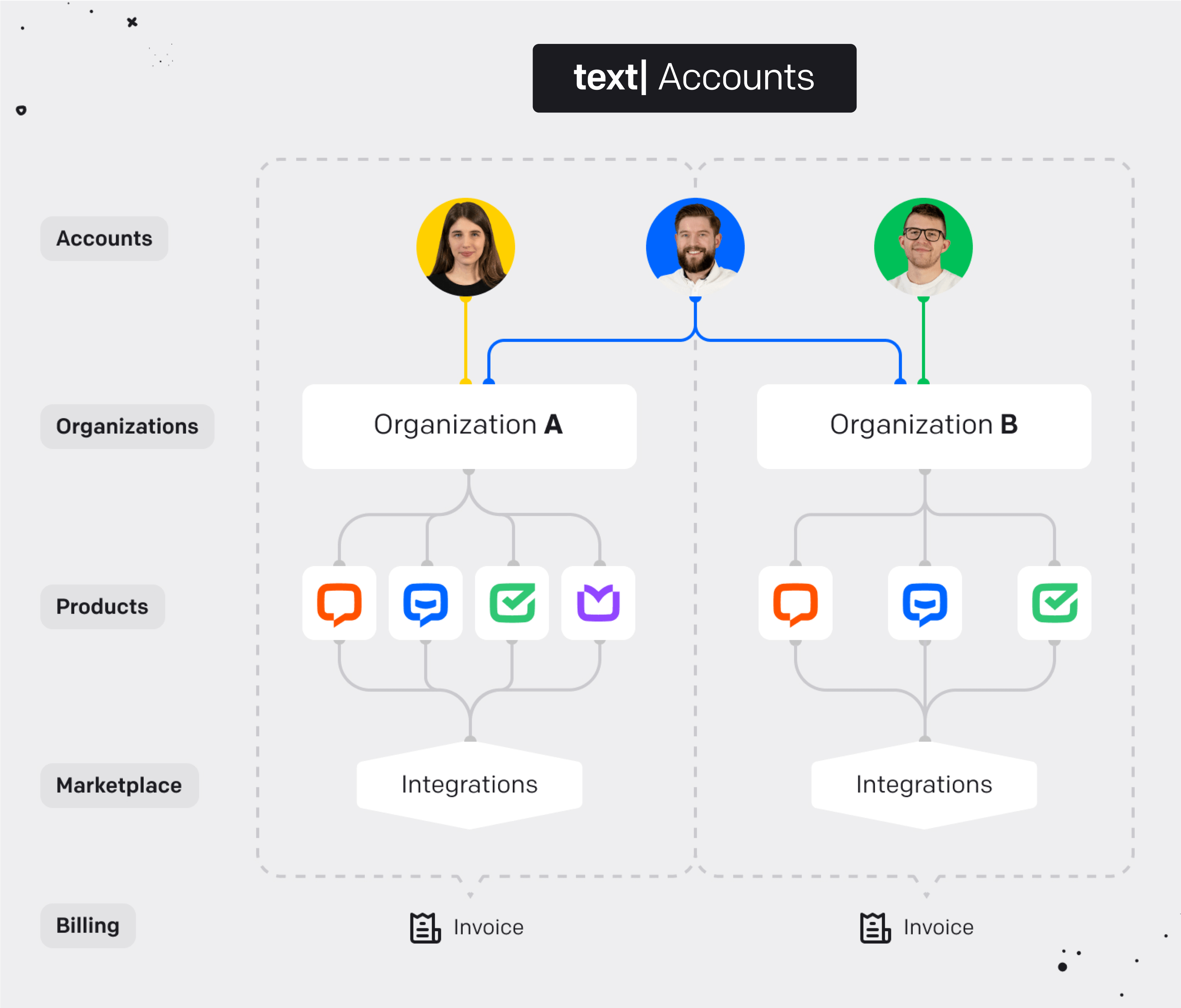 Some of our customers need more than one product license. For example, you have a production license in HelpDesk, but you also need a test license for the development environment. With Text Accounts, you can log in to more than one organization with one email. So, when you log in, you can choose if you want to access your production environment (organization A) or your test environment (organization B). In each organization, you'll be able to access products added to this organization, be it Helpdesk, LiveChat, ChatBot, or KnowledgeBase.
Common Issues
There is a chance that some of the accounts will have minor difficulties with logging in for the first time after the successful migration to Text Accounts. But don't worry, we listed the common issues to make them as easy as possible for you.
The account was not verified before the migration, and it stayed in the HelpDesk database
A technical requirement of the migration was to have a verified account. If you haven't completed that action, the easiest way is to contact our support and let them know you want to use HelpDesk again. We will handle your request within 36 hours.
Integration with Zapier
Customers using Zapier integration in HelpDesk will be asked to reconnect. Users need to do it on their own. All triggers will remain intact. The action in the HelpDesk object will require reconnection.
"Product not activated" page shows up
Your browser most likely needs clearing cookies and history. You can do it manually or use the link that does it for you: https://accounts.livechat.com/defaults
Multiple users are not able log into one account at the same time
The technical logic of handling authorization has changed, and we no longer allow the usage of one user account by many people. You need to add more unique users to your HelpDesk to enable them all to see HelpDesk in the LiveChat application at the same time. You can create viewer accounts that are free of charge or agent/admins accounts that come with a fee. We understand that this will require an extra payment, so we decided to give you 30 days for free for newly added users. Just remember to contact us on chat.
You can log in to the HelpDesk app separately on the other tab.