Combine emails with real-time chat support
Connect LiveChat with HelpDesk to get a powerful customer service platform. Handle all your chats, emails and ticket form messages in one place.
With this integration, HelpDesk is embedded in the LiveChat app. That means you don't need to switch between your chat software and email system. You can manage your entire communication with customers in one application.
LiveChat and HelpDesk are based on the same design system, so they work together like one app. You can use similar features for chats and emails.
If you don't have a LiveChat account yet, you can create it at www.livechat.com.
How to add HelpDesk integration to LiveChat
Go to LiveChat Marketplace. Choose HelpDesk, and click "Install".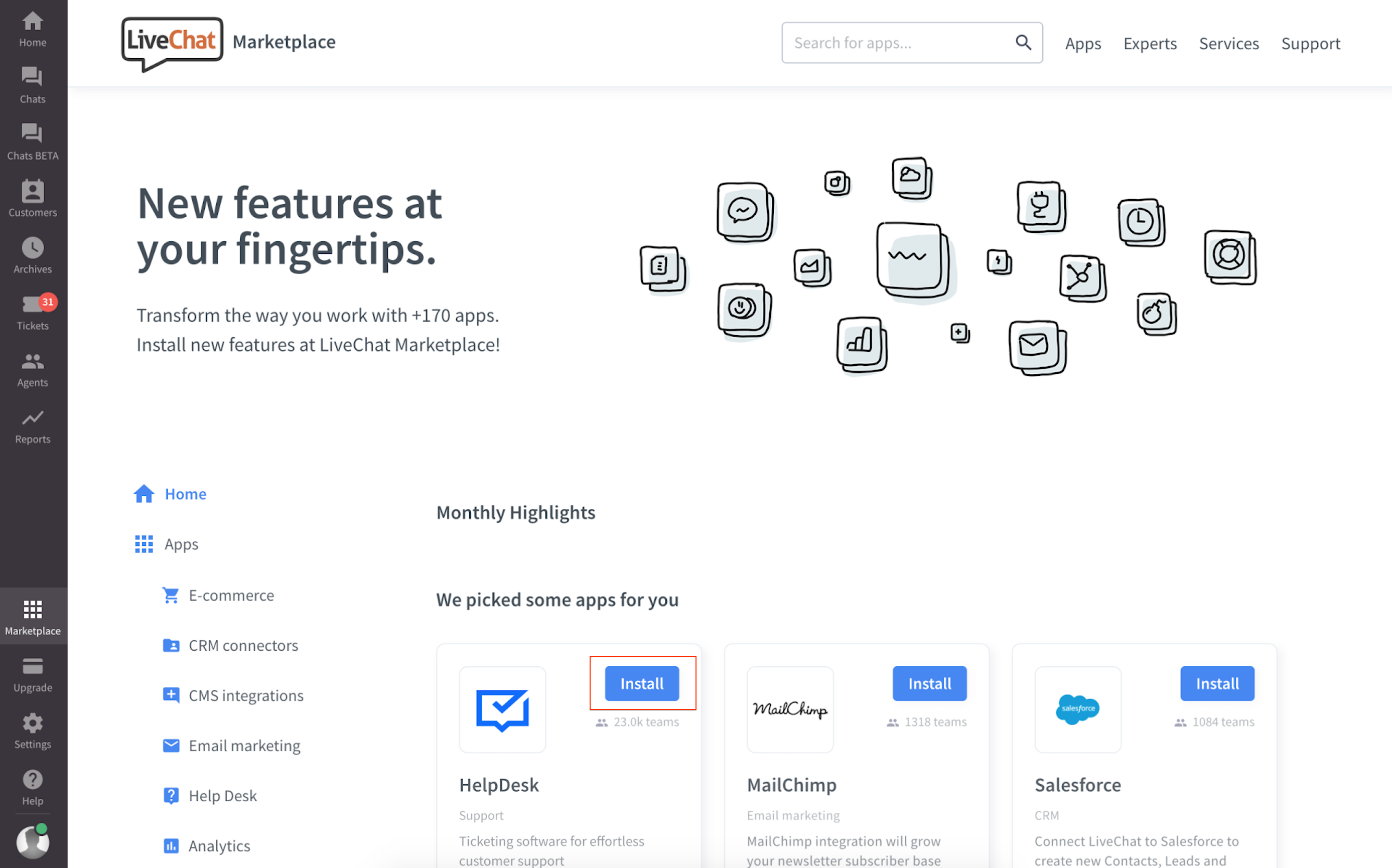 Once the app is installed, connect your HelpDesk account.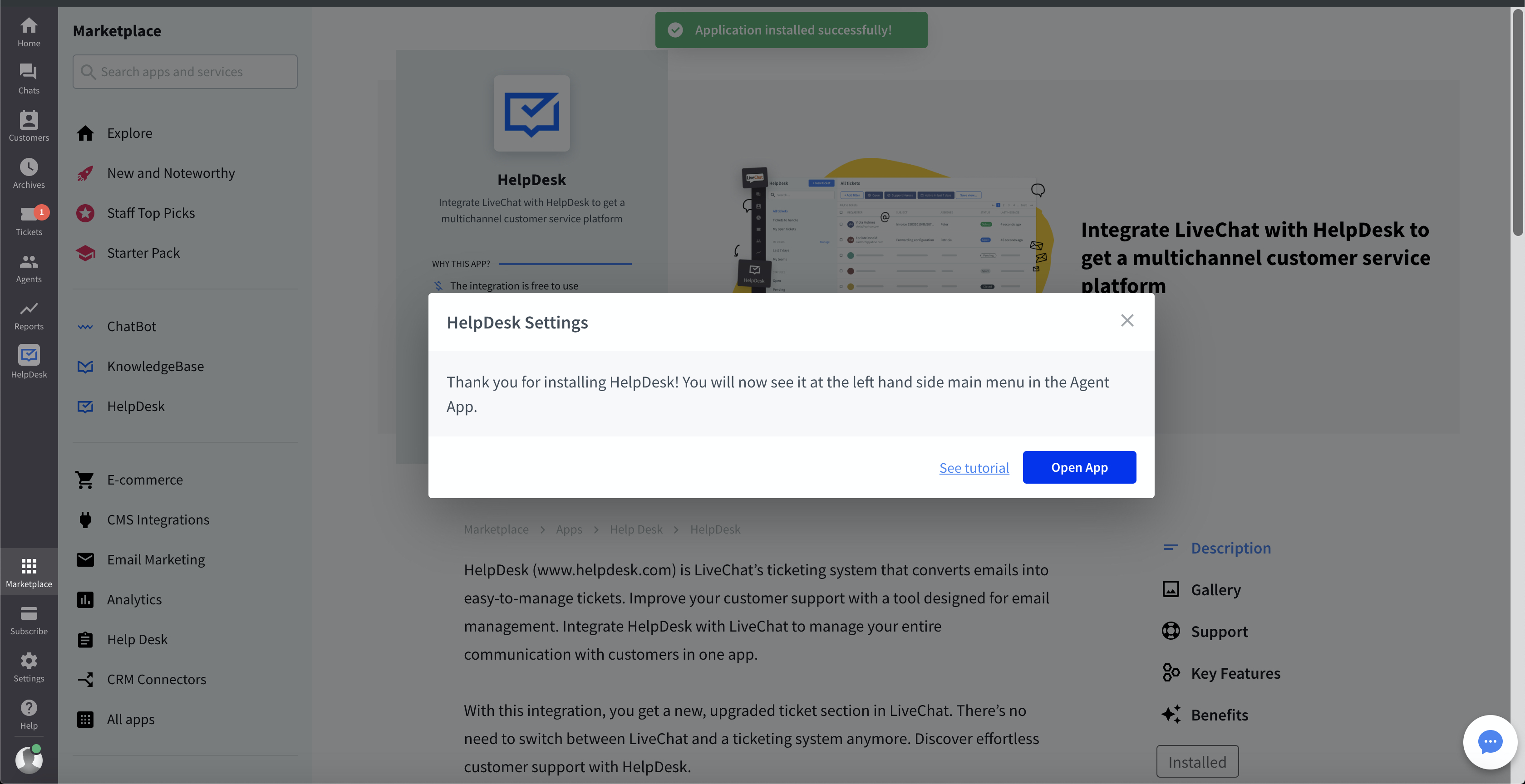 Log in, or create a new HelpDesk account.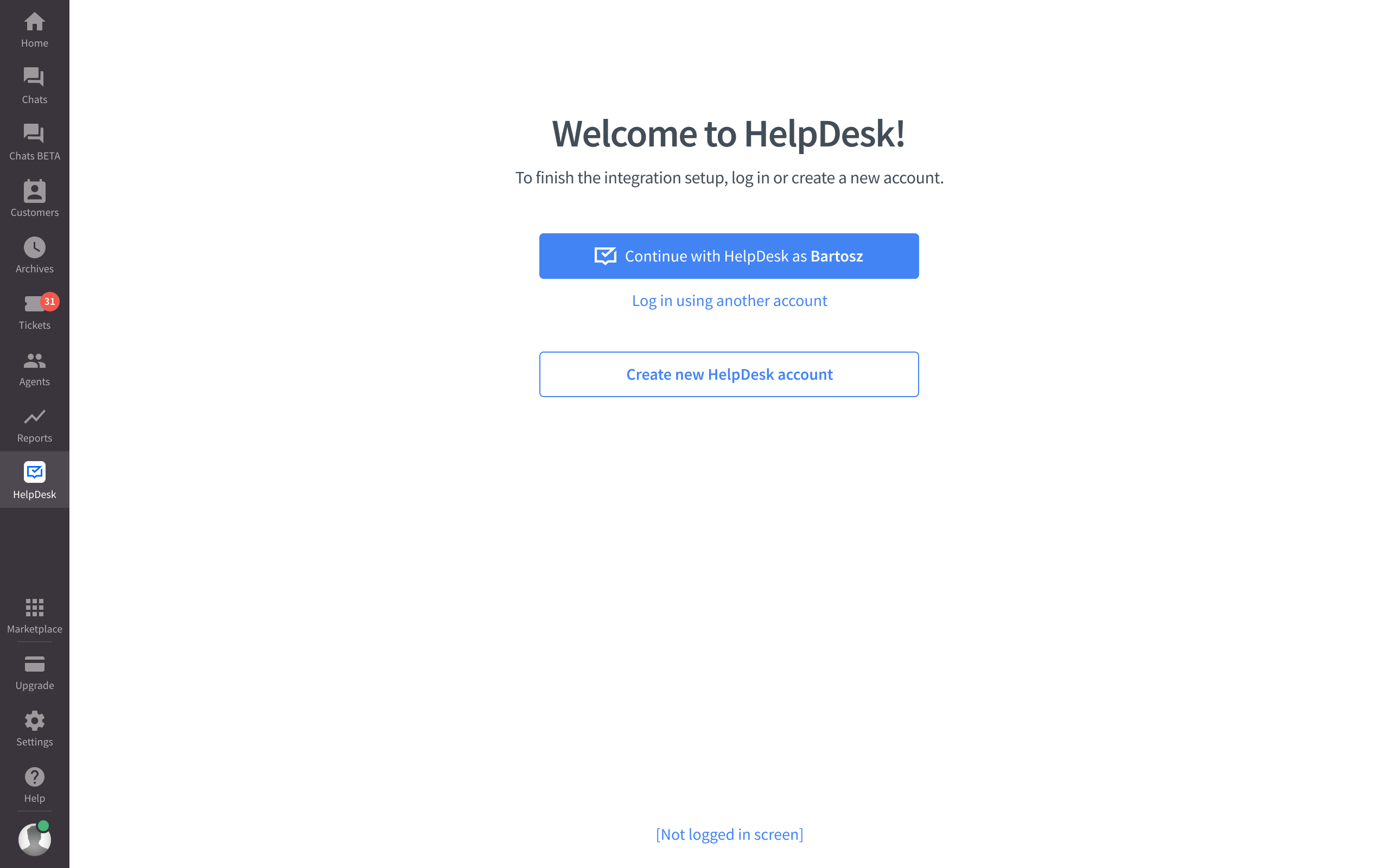 And that's it! From now on, you can access HelpDesk tickets in your LiveChat app.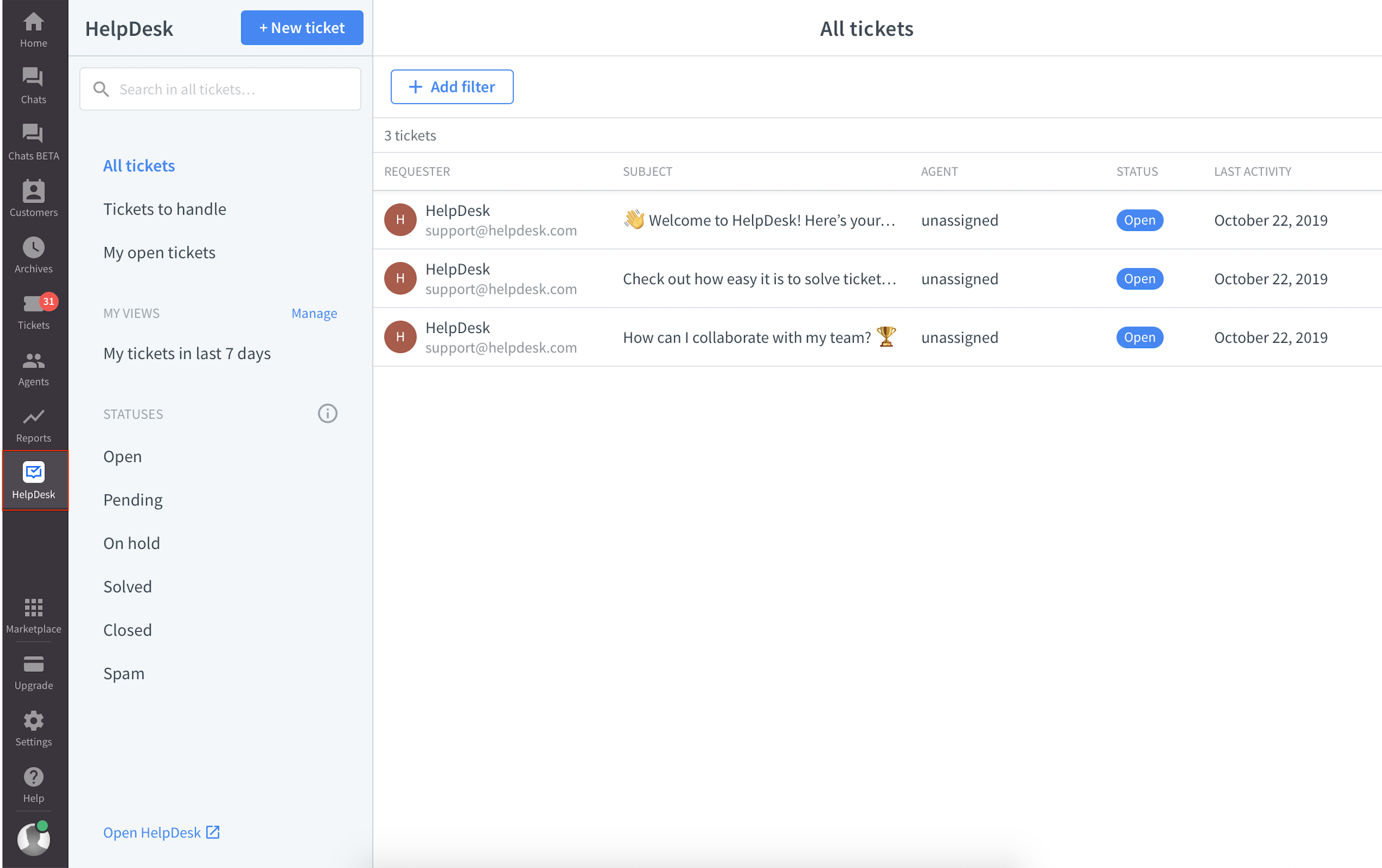 By default, the integration lets you create tickets when you chat.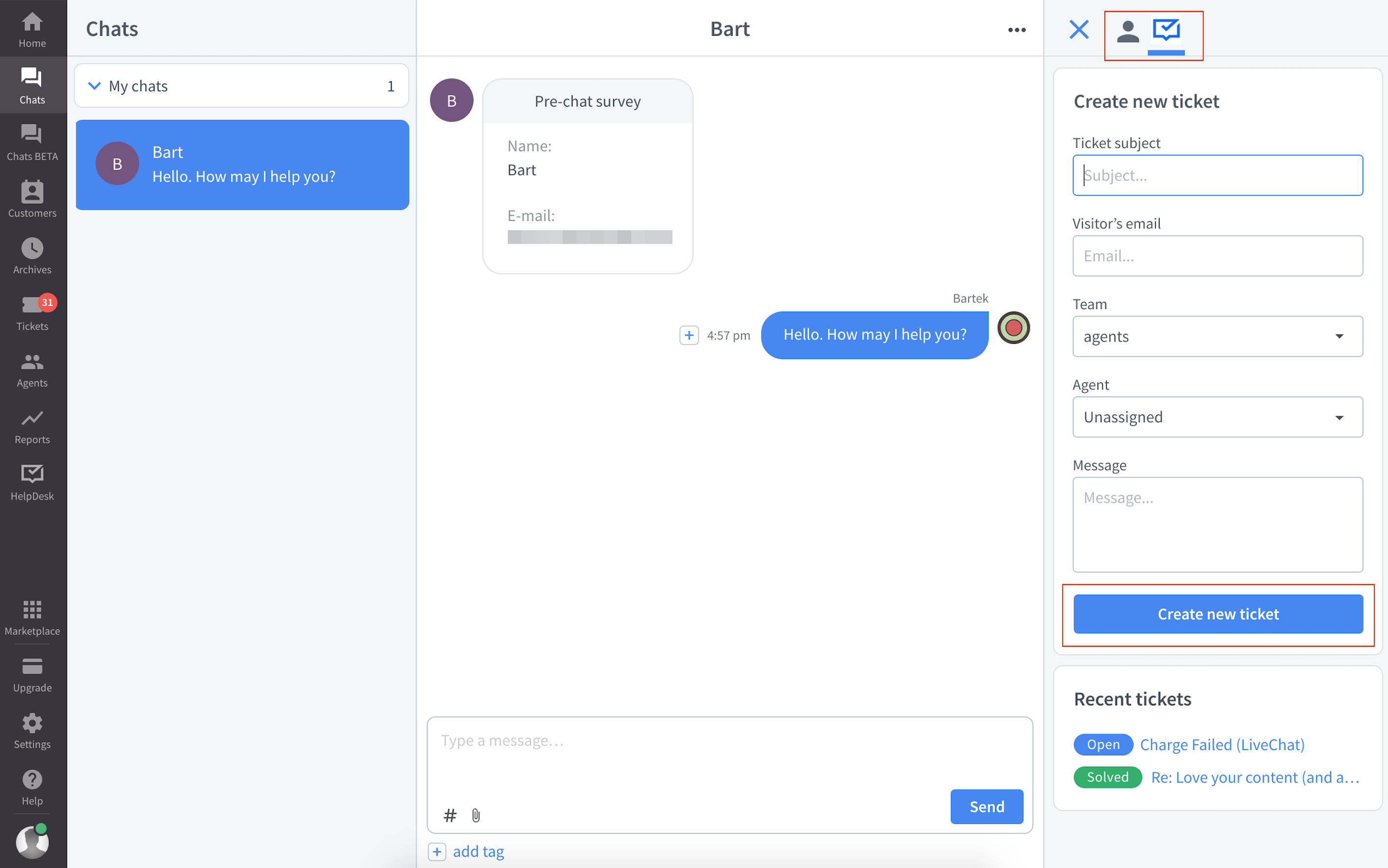 To use the integration to the fullest, forward ticket form messages and emails from your customers to HelpDesk. These two steps are optional, but necessary, to turn LiveChat and HelpDesk into a multichannel customer support platform.
How to forward LiveChat's ticket form messages to HelpDesk
With this setup, you'll see all ticket form messages from your customers in the HelpDesk tab.
In the LiveChat app, go to Settings > Chat survey & forms > Ticket form. In the "Send ticket form messages:" section, choose "HelpDesk". Save changes.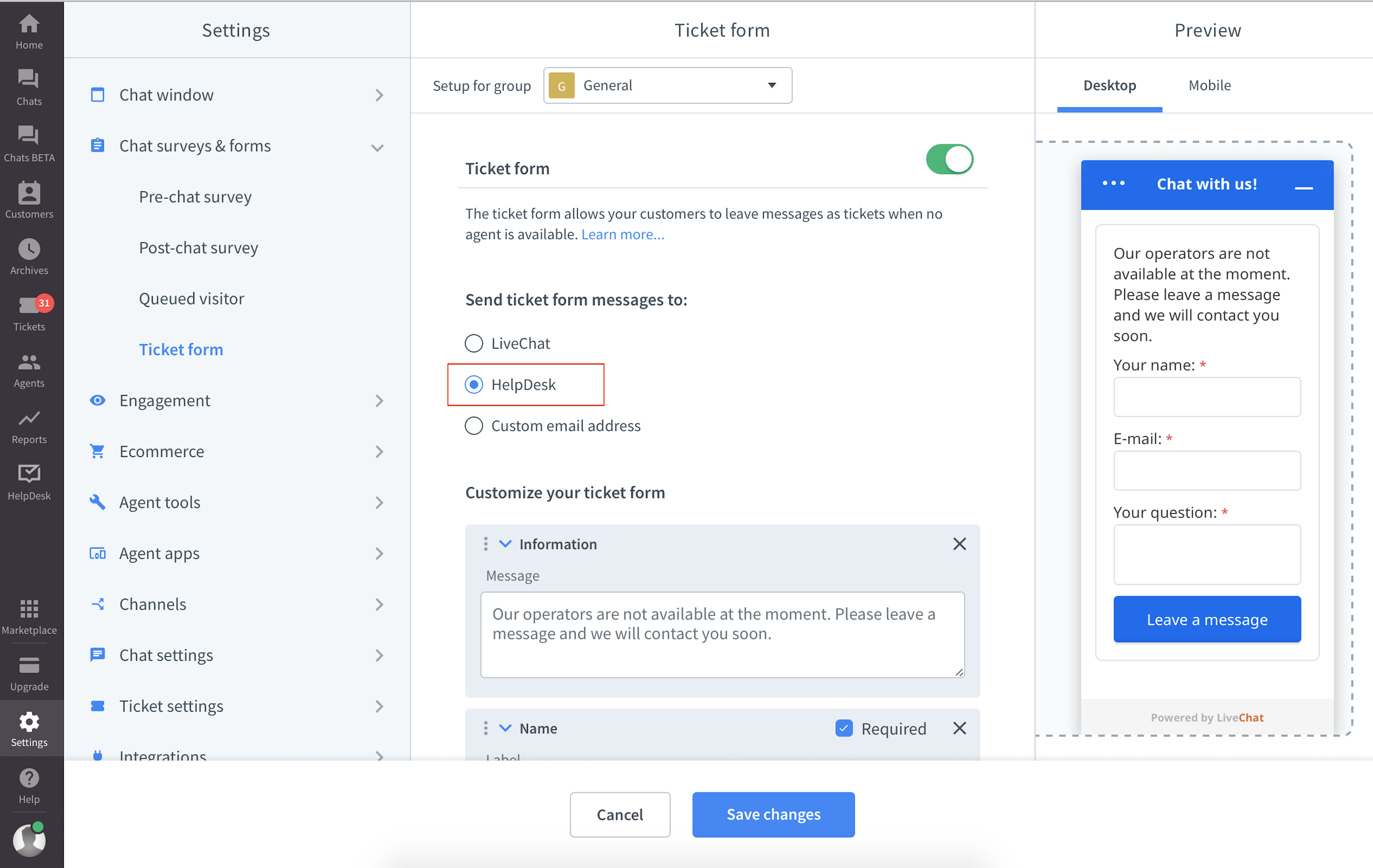 The setup is ready. Your ticket form messages will be sent directly to HelpDesk.
How to set up forwarding from your current email provider to HelpDesk
You can also forward emails from your current email address to HelpDesk.
Set up forwarding for the most popular email providers with these step-by-step guides. If you want to forward email directly from your server or you use a different email provider, contact our 24/7 support team on chat and let us help you with the setup.