Tags help you organize and categorize the messages in HelpDesk. Tags are labels attached to the tickets help you identify the contents of a message.
This article shows you how to create tags and add them to your tickets.
Adding tags allows you to organize your tickets according to the criteria of your choice, e.g. department in charge (sales, support, etc.) or the importance of a message (VIP, urgent).
You can create as many tags as you wish.
Creating tags
Go to Settings -> Tags
Enter the tag name and click the "Add a tag" button to save. Your new tag is ready to be used with your tickets.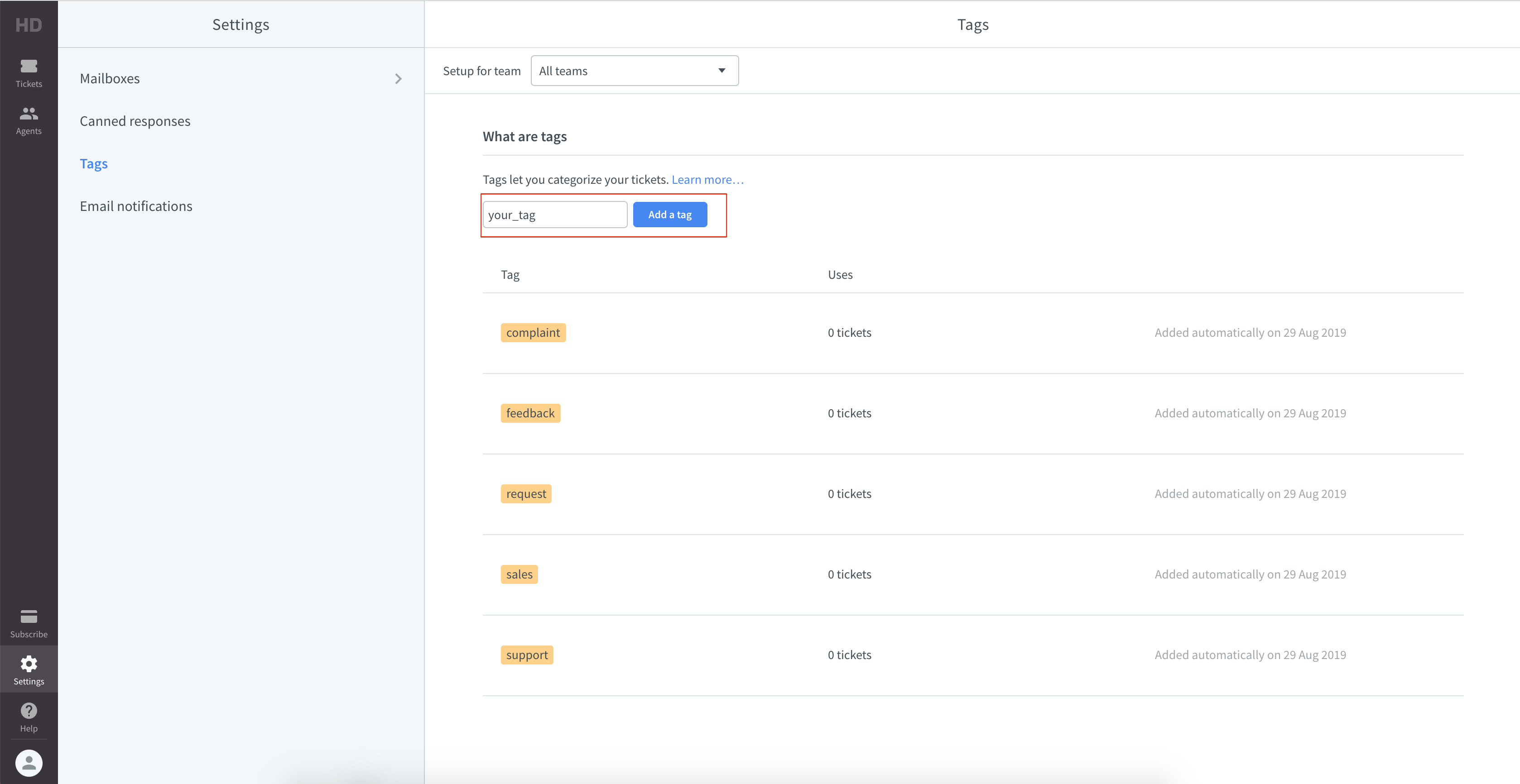 Adding tags to tickets
In HelpDesk, you can easily add or remove tags. When you open a ticket, you will see all the tags assigned to it in the Details section on the right.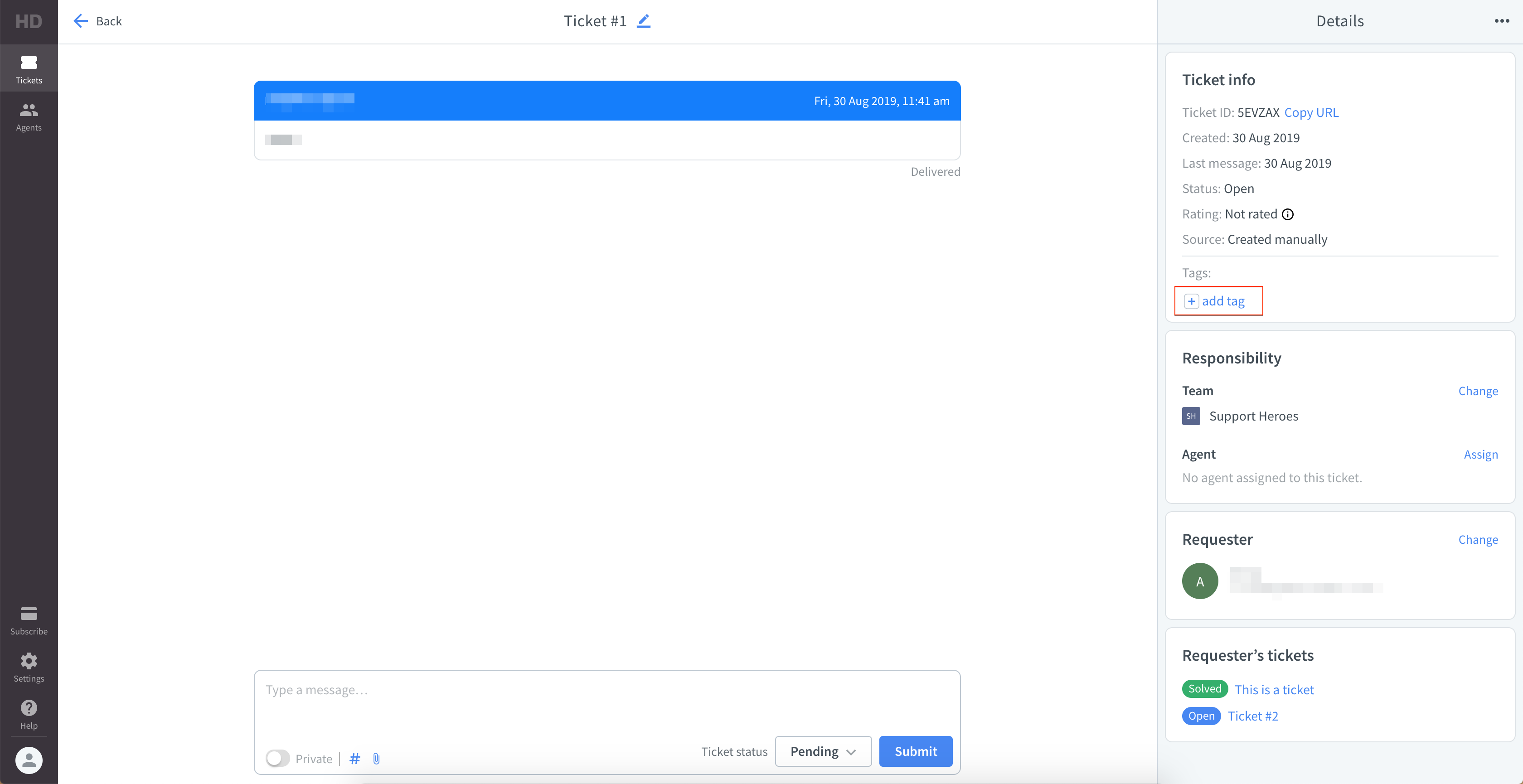 To add a new tag, click the "+ add tag" button and choose a tag. You can also type the tag name in the blank text field.
Deleting tags
To remove a tag, click the "X" button next to the tag name.
Video tutorial