To improve your customer service, you need your customers' feedback. That's where HelpDesk's ticket rating comes in handy.
How Ticket rating works
HelpDesk can gather feedback about your support team's performance for you.
One hour after solving a ticket, your customer will receive an email asking to rate their support experience.
The message looks like this:

Your customer can then choose their rating and send a comment:

You will see the status of your ticket rating in the HelpDesk app.
This status means that the feedback request hasn't been sent yet: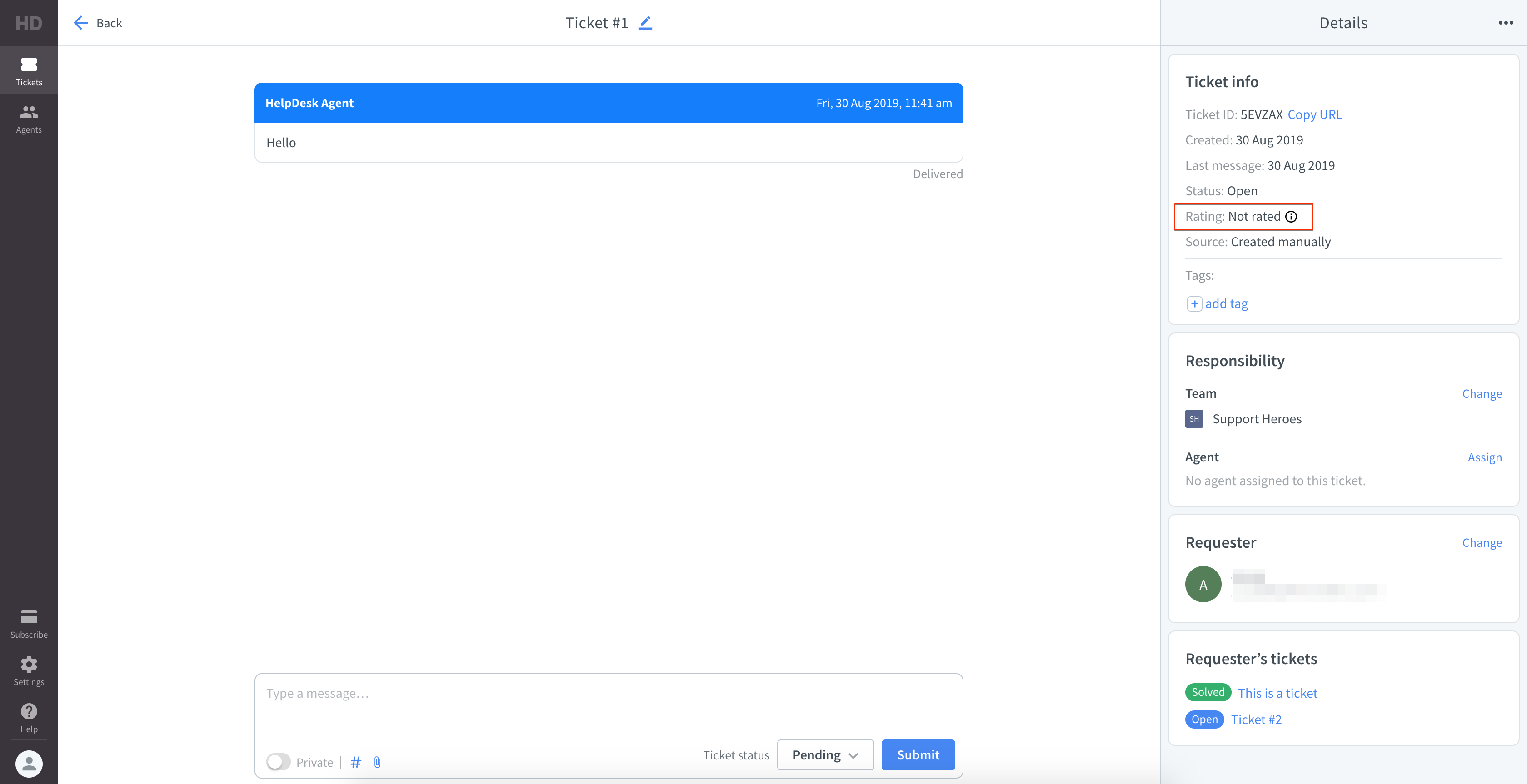 This status means that your customer hasn't given any feedback yet.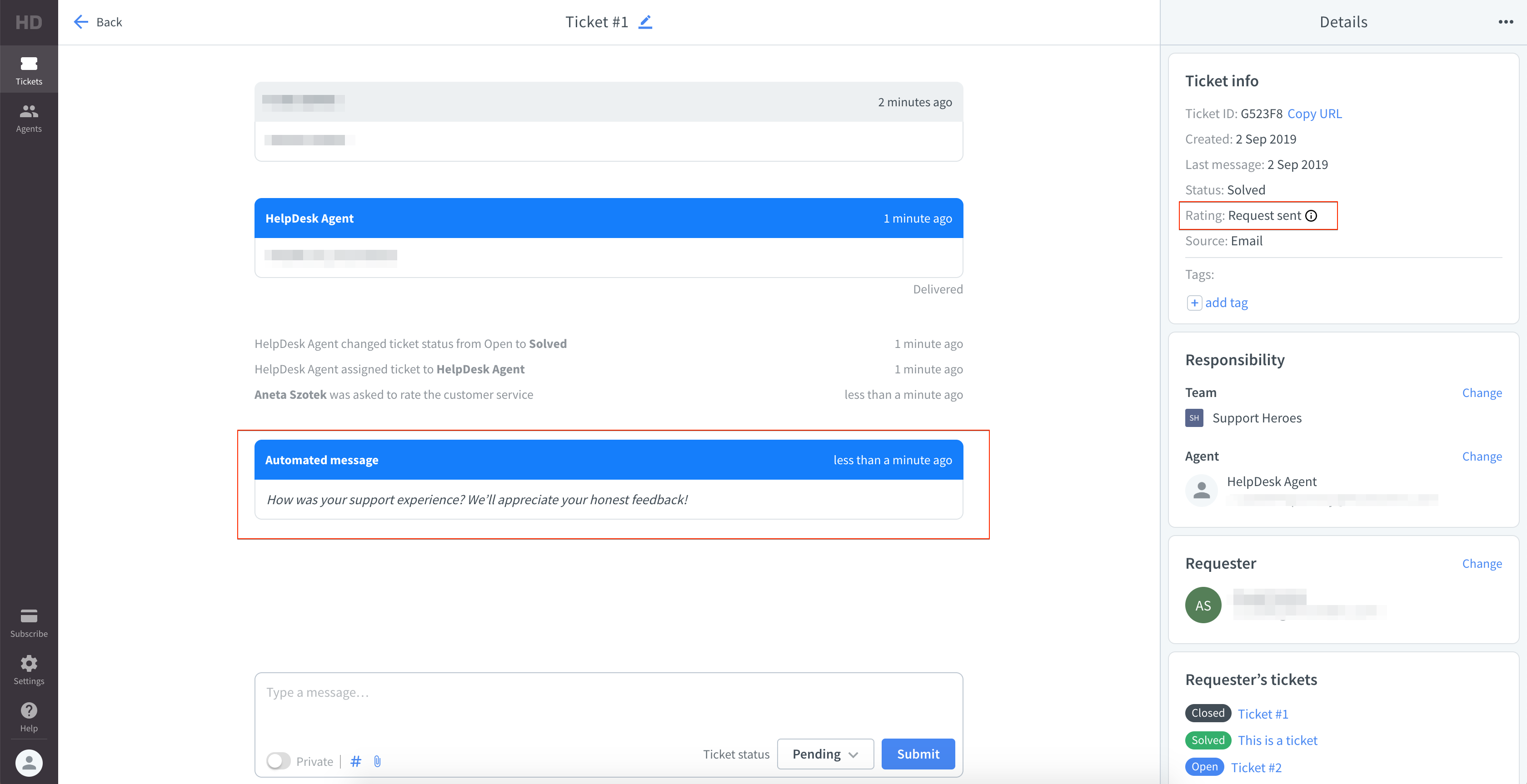 When you receive the rating, it'll look like this (Great, Okay, Not good):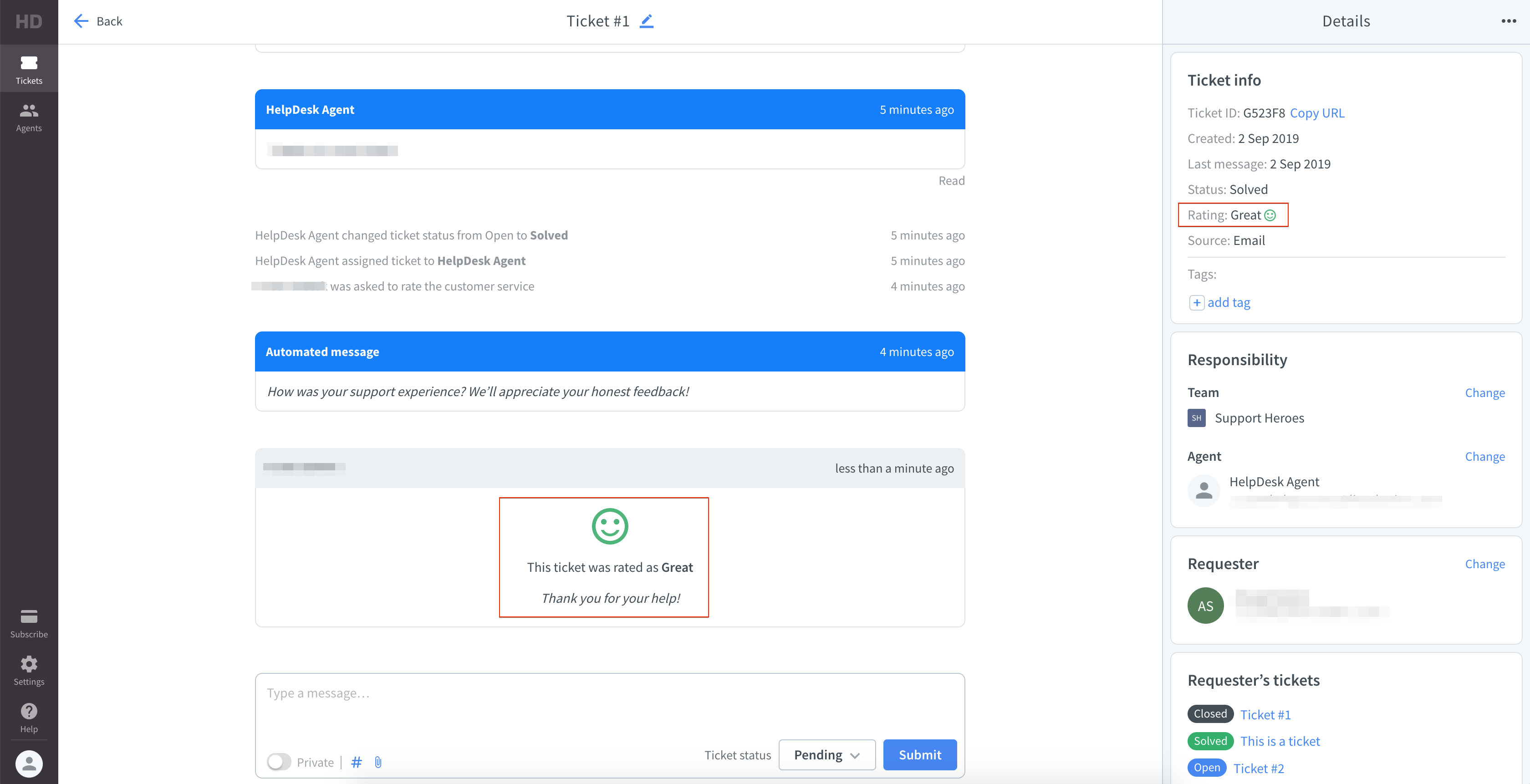 Your customers can rate your ticket only once. If they try to do so, they'll receive this message:

We've also included how a ticket rating works a short video:
How to manage your feedback requests
To change your feedback settings, go to Settings -> Automated rules
By default, the "Feedback request" rule is already active on each license and it is applied to all teams.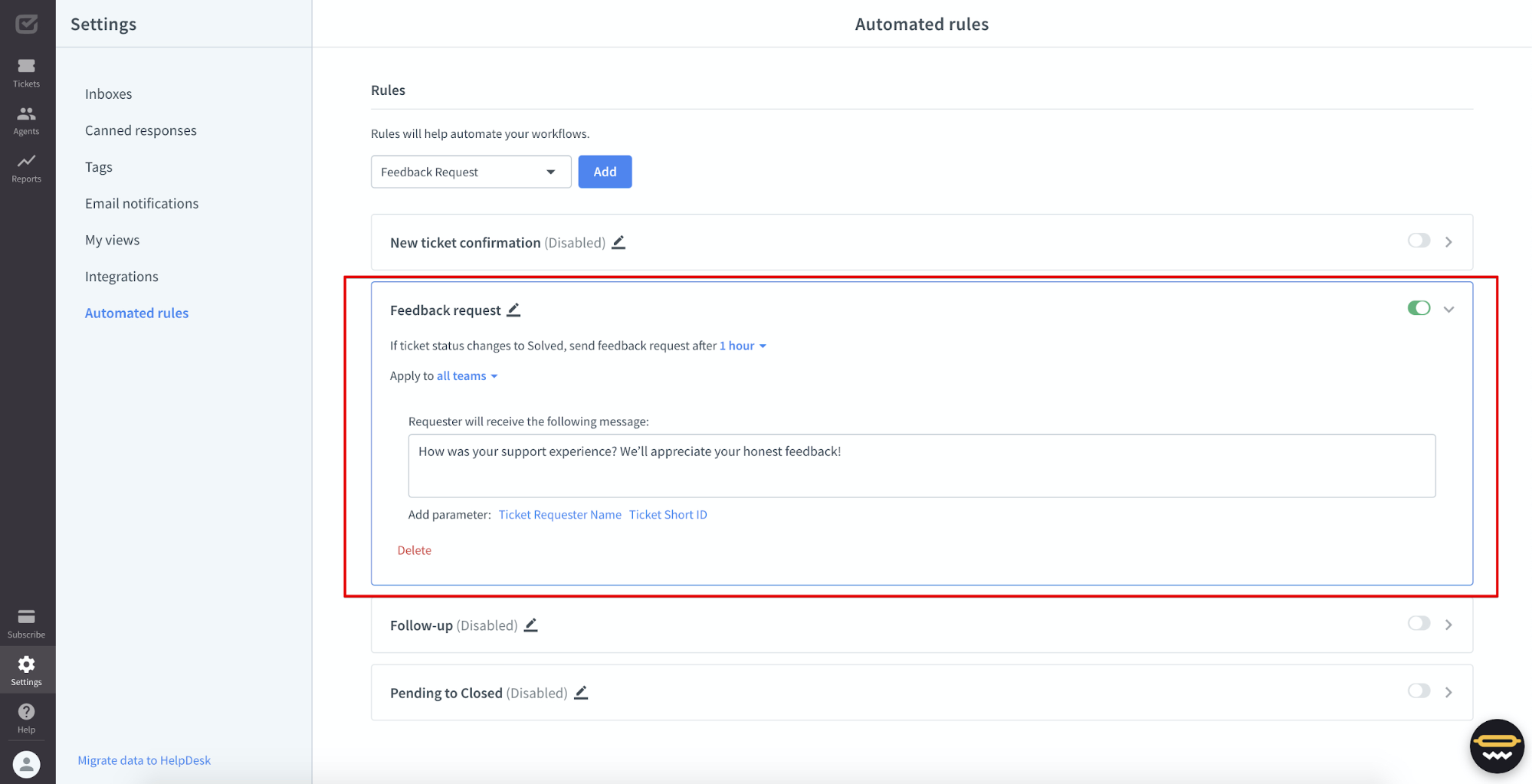 If you want to create a rule with different parameters for different teams, add a new rule by selecting "Feedback Request" in the list and clicking on the "Add" button.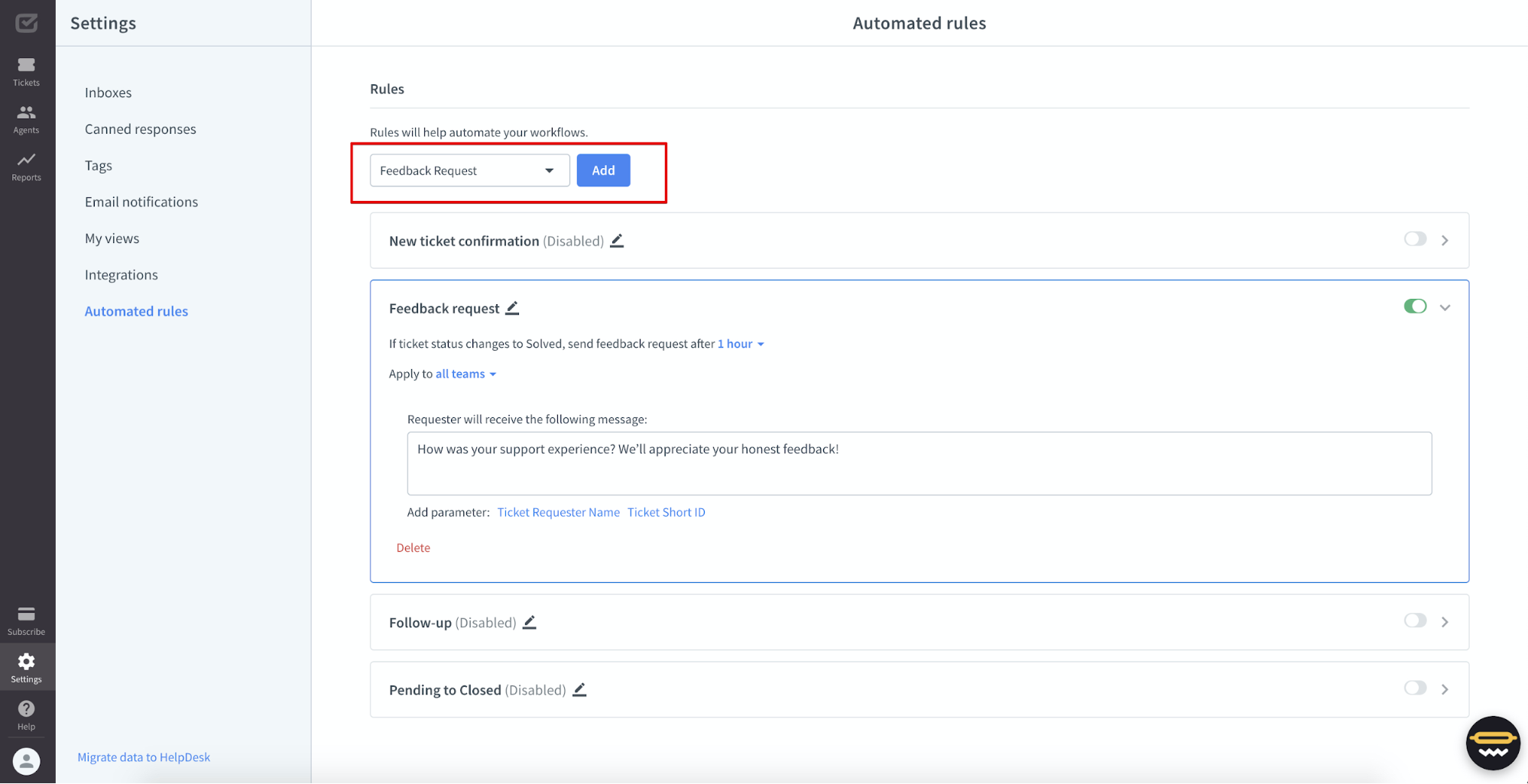 For each team, you can add separate rules and set individual message content and time after which the rating will be sent.
Don't forget to activate the rule after setting its parameters.