By default, HelpDesk stores all of your tickets, even the solved ones. If you want to delete a ticket, you can do it manually.
To delete a ticket, open the ticket, and click "Delete ticket" in the "Details" section.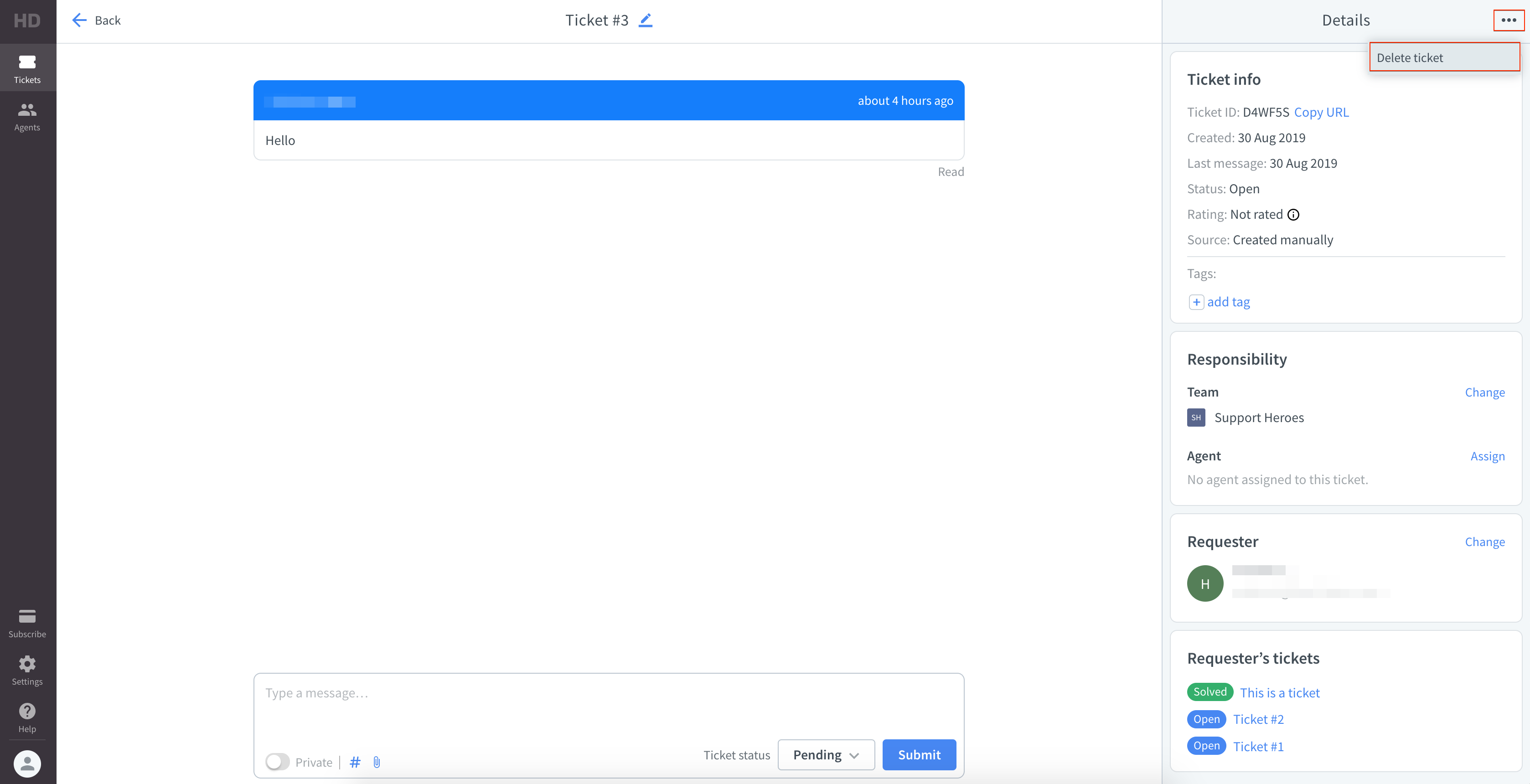 To confirm your decision, click "Delete permanently". Please note that deleting a ticket is a permanent action and can't be undone.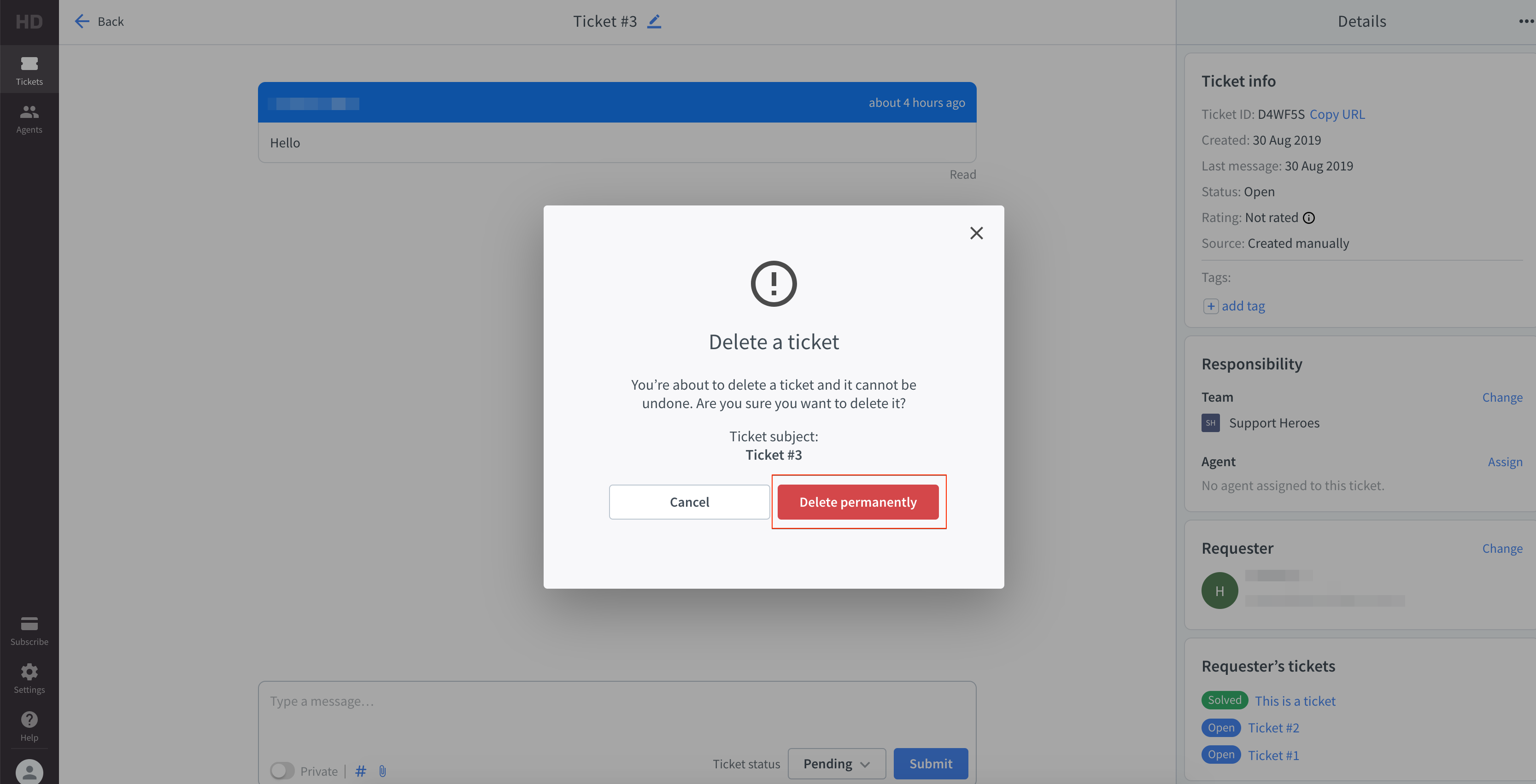 If you delete a ticket, you won't see it anywhere in HelpDesk. The ability to permanently delete a ticket is crucial because of the data protection regulations (e.g. GDPR).