When you open HelpDesk, you'll see the Ticket dashboard. In this article, we'll explain how to navigate your dashboard.
In this view, you can see 2 basic sections:
Folder list
Folders help you navigate through different ticket lists. They are sorted by ticket status or assignment. Here, you will also find a search bar and the "+ New ticket" button.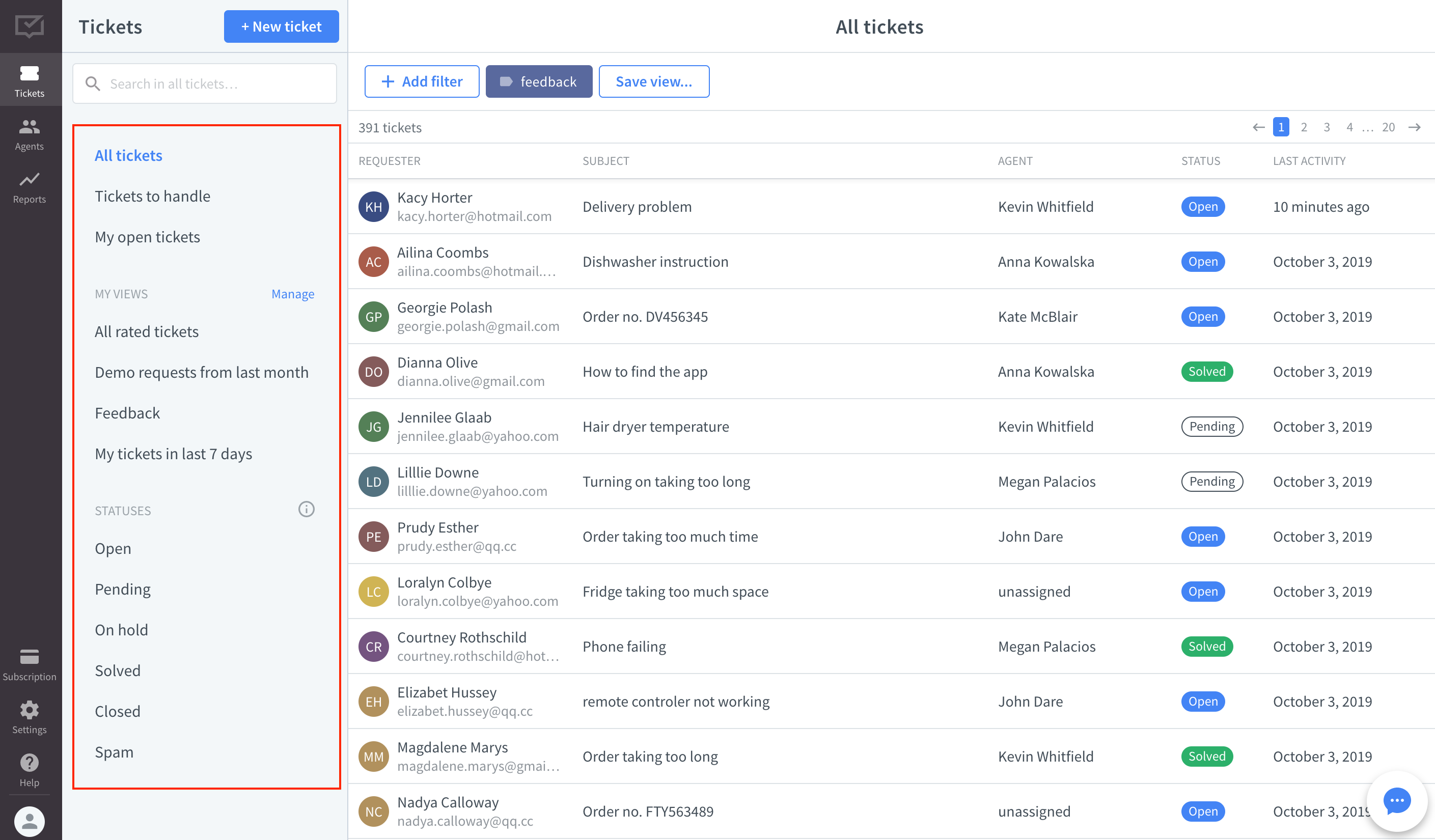 Ticket list
Here you can see all the tickets from a specific folder. The list includes following ticket details:
requester's details
subject
assignee
status of the ticket (only in the "All tickets"folder)
date of the last message that was sent in this ticket thread
You can choose filters that will help you find tickets according to specific parameters. Learn more about filters here.
Open a ticket to write a message, access the message history and the Details section.