Gathering customer feedback and using it to make improvements is a natural way to grow your business and generate more profits. Research shows that 67% of customers consider a bad experience as a reason to churn, but only 1 in 26 dissatisfied customers complain about it. Why is this the case? Is it because they're too shy to share their opinions or feel they're not being asked to do so? Learn how to collect, organize, and analyze customer feedback on their experience so you can use it to align your business with market realities and the needs of your most loyal customers.
What is customer feedback?
Customer feedback is verbal or written information provided by customers about their experiences with a product, service, company representatives, or other brand assets that make up the whole experience. Customer feedback can come in many shapes and sizes, depending on customer's preferences, habits, and dispositions. All kinds of reviews, complaints, compliments, insights, and other data reveal customer satisfaction and attitudes towards your company.
Customer feedback is a reliable source of knowledge about the condition of your business and offerings. It helps you and your team understand what needs improvement and what works. So, you can analyze customer feedback and, as a next step, create an excellent customer experience that will drive positive change in your business.
You could ask why you should care about customer feedback. The simple answer is that it's 5 to 25 times more expensive to acquire a new customer than it is to keep a current one. That's why you should keep your customers happy and well impressed after interacting with your brand.
Customer feedback process
Now you know that when asked if you want to collect customer feedback on your services or products, always answer "yes." But before you get down to collecting customer feedback, clarify your intentions and define your desired results and expectations. Outline the process of collecting customer reviews so that you have a ready groundwork for investing your time and efforts.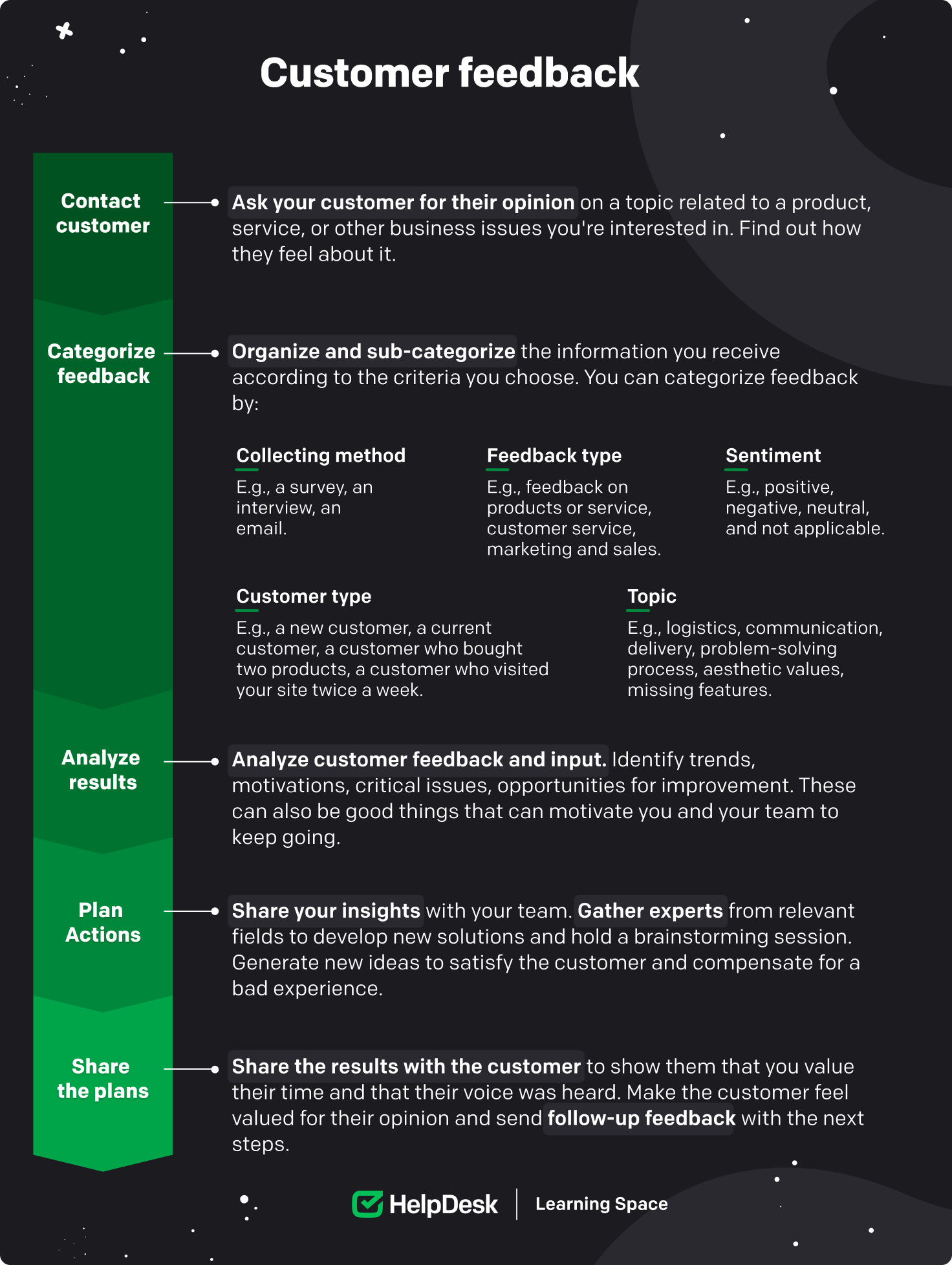 Importance of customer feedback
Customer feedback is essential because it serves as the main direction for your growth. After all, everything you do is done for the customer and to meet their needs. There's no better indicator that you're doing your job well than their honest feedback. Now, I'll give you four good reasons why customer feedback is important:
1. Indicates areas for improvement
Customer feedback indicates aspects that need to be changed. These can be related to the product, service, sales or support process, and other business areas.
For example, if you have an ecommerce store, you know that navigation, layout, usability, and responsiveness are crucial factors that affect user perception of the site. In addition, you want the purchase path to be as seamless as possible. So, if you notice a drop in conversion rate or abandoned cards, it could indicate poor user experience. There's nothing left to do but ask your visitors why they're doing this. Their answers will definitely help you streamline the checkout process, increase your conversion rate, and quickly boost your revenue.
I know you love your offerings and everything you do with all your heart, but this can cause you to overlook some shortcomings and imperfections. Customer feedback can reflect things you hadn't considered before, such as safe packaging, free shipping, free trials, a refined pricing strategy, faster customer service, or a user-friendly and accessible website.
By openly asking customers what they're missing from your business, you can show them that you really listen to them, learn from your mistakes, and are open to rethinking your offer.
2. Enables co-creation with the customer
If you run a business, customer satisfaction is your primary goal. Being customer-centric applies to all business types, starting from a local bakery, real estate agency, and ending with a SaaS tool. Here are some of the positive effects of involving your customer in your company's growth plans:
Your relationship with the customer is stronger. If you listen to them, you show them you care. If they have a positive association with you and your brand, they can direct their good experience back to you.

Understand what drives customers and what attracts them to your brand. Then, you can figure out what persuades them or keeps them from converting. Based on this, you can improve retention and increase customer engagement.

Find your perfect niche. Not every person you talk to will be your target audience, but over time you'll notice patterns that will help you understand where most of your happiest customers come from.

Involve customers in the process. Try to find a role for the customer in everything you do, especially in co-creating the offer. This will help you customize your deals, and all improvements will be based on actual needs. This kind of effort translates into more sales in the future.

Make the whole process more personal to build brand loyalty. Remember, you aren't just selling a product or service, but an experience. So, be empathetic and try to look at your business through your customer's eyes. With their help, it's effortless.
Try bonding activities to get closer to the customer because this can lead you to outstanding results.
3. Enhances your brand
As you know, the first thing your customers do when they're looking for a product or service is to read other people's opinions. Studies show that 90% of customers read online reviews before visiting a company's website, and 88% of customers trust these reviews almost like personal recommendations.
That means that collecting customer feedback isn't always for your team's internal use. Sometimes customers make their opinions public in the form of testimonials, reviews, or referrals. Public opinions are powerful and shouldn't be underestimated. Word-of-mouth works in every industry, and you can use it as one of the elements in your customer feedback process.
Be proactive in online and offline public spaces and show a positive attitude towards your customers. If someone spreads the good word about your company and becomes a brand advocate, thank and reward that effort if you can. However, if someone doesn't have a good opinion of you and constructively criticizes your actions, try to understand them and draw conclusions. Thank them and invite them to continue the conversation so that you can fully understand their point of view.
This behavior says a lot about your brand and the values you represent. Don't be afraid to engage with your customers. Instead, treat it as an opportunity to show your true colors, a chance to get attention, and maybe even a way to get new customers.
4. Enables cross and up-selling
By collecting customer feedback, you can pinpoint exactly what your customers are missing. Maybe it's a feature in your app or a product color? There are cases where you're able to offer something that the customer wasn't aware of. This is an opportunity for you to cross-sell or up-sell to ensure that the customer receives comprehensive care.
What's more, if a customer is confused and can't find the item they're looking for despite its availability, it's a signal to you that it's time to analyze your available resources and revamp them. You can invest in keyword research, better ad targeting, or new navigation for your online or offline store. Find the cause that makes it difficult to complete the transaction so that they can be self-sufficient at every stage of their customer journey.
Sign up for our mailing list
Get a Business Email Writing Guide now and helpful customer service tips every two weeks.
How to get customer feedback
Your choice of technique for gathering customer feedback depends not only on your primary objective but also on the customer's mindset. When asking customers for feedback, think about what kind of people they are. For example, consider how familiar they are with technology, which devices they use most often, how much time they have, how long they've been enjoying your offerings, and whether they've given you feedback before.
Also, consider your time and human resources. Keep in mind that depending on the quality and quantity of customer opinions, you'll need to spend a fair amount of time and work analyzing the feedback and drawing conclusions.
Below, you'll find only proven and popular methods for getting customer reviews that are easy to implement right away. The good news is that you don't need complicated devices or tools to collect customer reviews, and you can even write down their responses on a piece of paper.
Customer feedback survey
You can use long-form surveys with open-ended questions or short-form surveys with predefined one-choice answers. Both forms are beneficial to your business and are sure to bring exciting insights.
Creating a useful customer feedback survey can be more challenging than you think. There are tons of questions you want to ask your customer once you've captured their attention. Even so, you need to keep a few things in mind to create the perfect customer survey:
Always keep your main goal in the back of your mind when creating a survey. Then, with each new question in the survey, stop and ask yourself if it brings you closer to your objective. If not, you should skip it.

If you use open-ended questions, write them thoughtfully and clearly. Avoid asking multiple questions in one sentence because it's distracting.

Avoid leading or loaded questions. These can lead people to respond in a certain way. Leading or loaded questions show that you want confirmation of your thinking rather than a real answer.

If you create scale-based questions, make sure they're consistent. Creating consistent rating scales streamlines the response process and makes it easier to analyze later.
If you're running an ecommerce store, you can use embedded surveys on your website. Your visitors can easily interact with them while browsing your store. Implementing such a survey is easy, and you can do it using smart widgets or chatbots.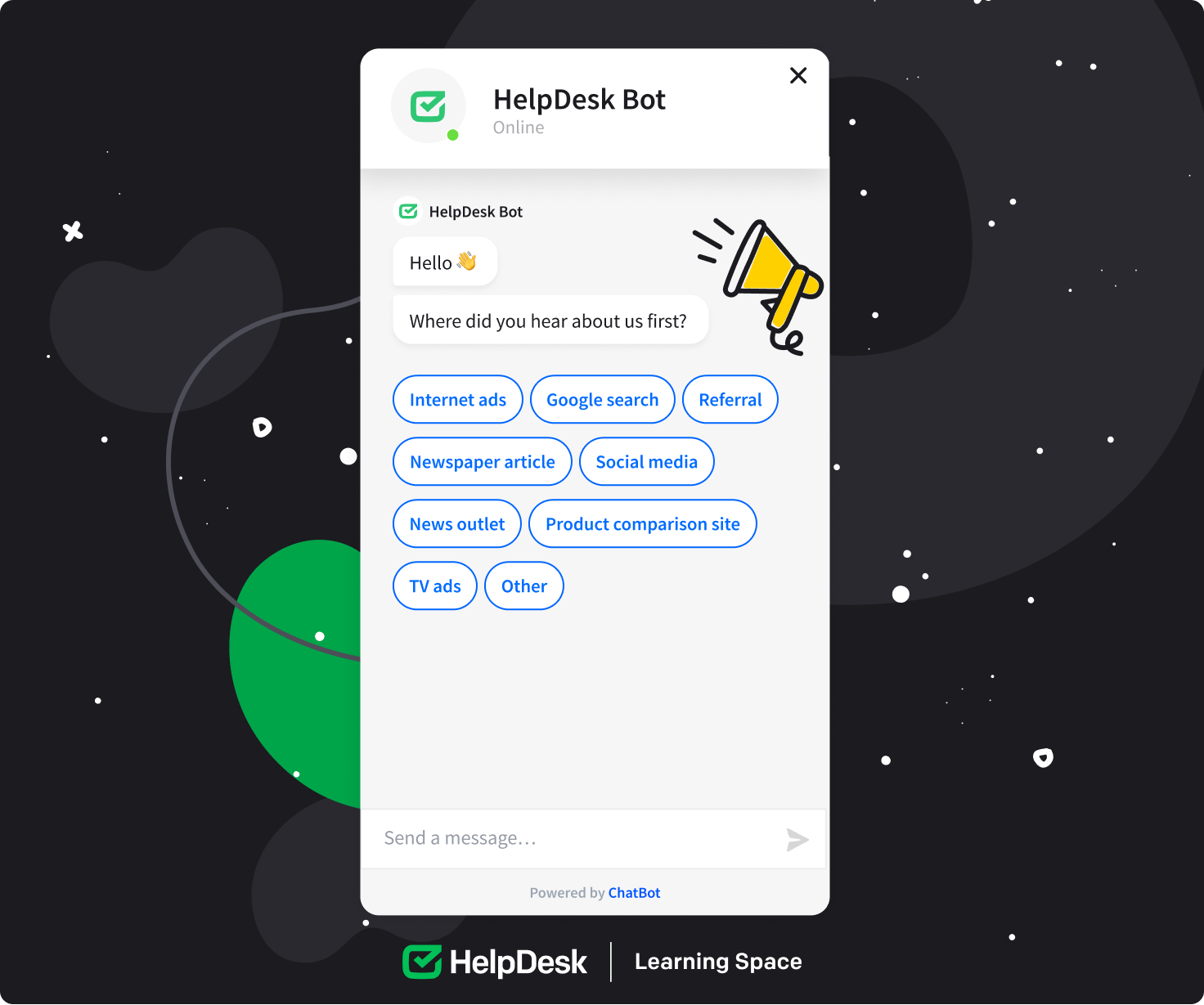 You can get results even faster with CSAT or Net Promoter Score surveys. Ask your customers how satisfied they are with your brand or how much they're willing to recommend you.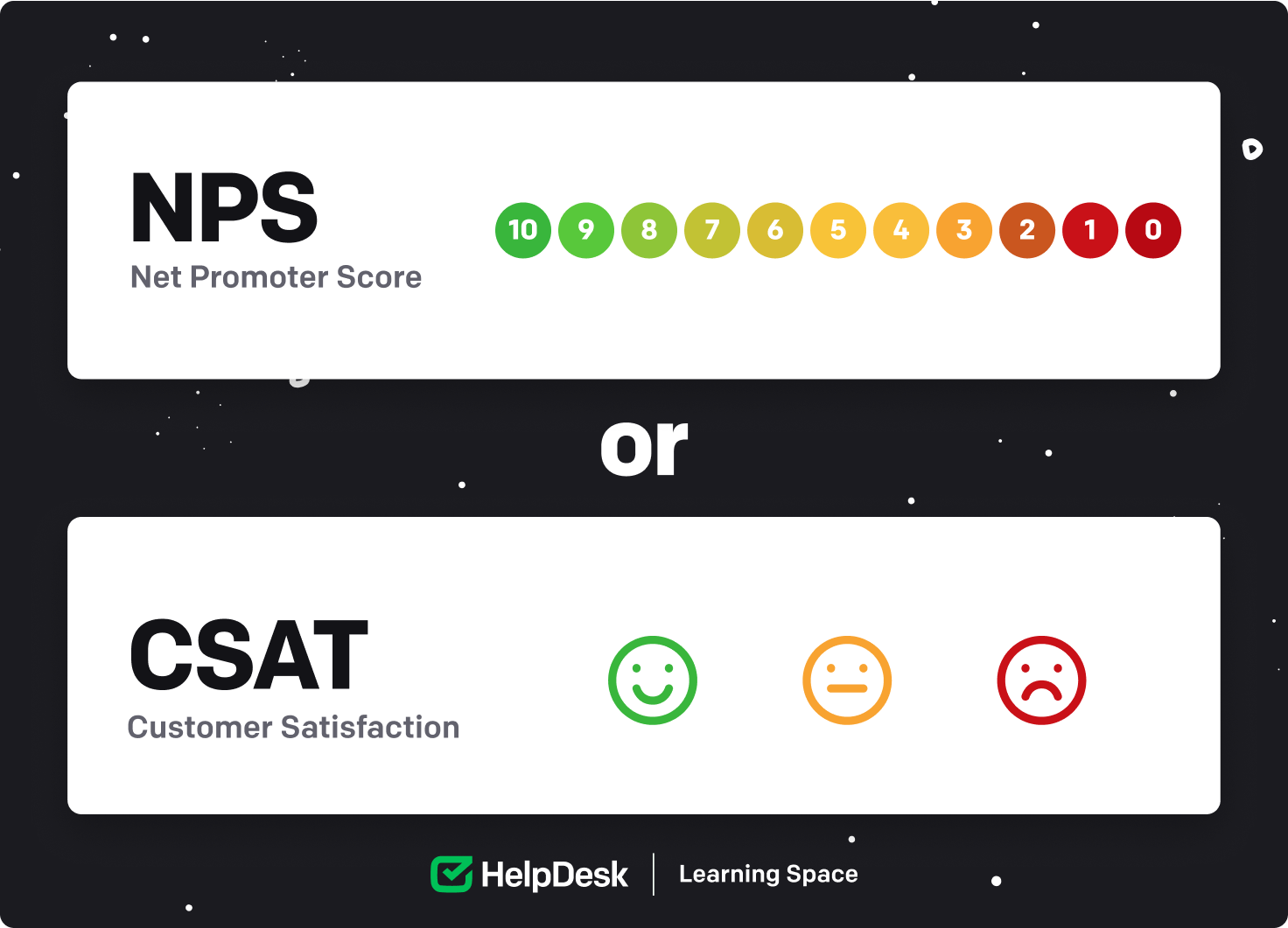 In these surveys, you can design an extra field that shows up when a customer selects a negative answer so that they can write out their reasons, and you gain in-depth knowledge. Sometimes even a few opinions can indicate what you need to improve to increase customer loyalty or what already works well and is worth highlighting in your pricing, product descriptions, or homepage.
Customer feedback interview
If you're in regular contact with your customers, then good for you. You can directly ask them to participate in a non-binding interview. Direct conversations with customers are valuable qualitative stories that will bring fresh insights into your brand strategy. Plus, they're a great complement to the quantitative feedback and data you've collected so far. Customers' personal experiences will help you understand their feelings and the motivations behind their choices.
Open-ended questions are most commonly used in interviews. If a customer has difficulty being on point or formulating thoughts, you can help them by paraphrasing their words and asking, "Is this what you meant?" Through interviews, you'll undoubtedly be able to understand the customer's reasoning better and ask additional in-depth questions. Stick to these few rules to make the process go smoothly:
The interview should be a dialogue, not a monologue. Use open-ended questions to give the interviewee as much room to respond as possible. Open-ended questions provide a great deal of flexibility and freedom, allowing you to pick out individual thoughts from sentences and dig deeper into the aspects that interest you. Open-ended questions are also less likely to be biased or become leading questions that can ruin your interview.

Actively listen to your interviewee and focus all your attention on them. It's easy to get distracted during an interview, especially when you're in a hurry and you're racking your brain for the next question related to the customer's last statement. Don't do that. Be an active listener, be receptive, maintain eye contact, and use body language to emphasize that you understand your customer's point.

Be as specific as you can while asking questions. Use a top-down approach. Start with general questions to give the interviewee as much leeway as possible, and over time you can narrow down the questions to more specific ones. Remember that everything the customer says is an opportunity for further discussion, so keep your goal in mind and stay on the path.
At HelpDesk Ticketing System, we use interviews to test the usability of our product. First, the product team starts working with the UX team to plan a clear strategy and then create the proper interview structure. As the company requires more planning ahead, usability testing allows us to bring actionable insights and interesting ideas for our product's long- and short-term strategy.
After interviewing our customers, we can discover the challenges and issues they have in their day-to-day operations and then turn them into improvements. In addition, we use usability testing to fine-tune design or add new features. Finally, interviews are a great way to stay on top of industry news and customer attitudes.
Customer feedback email
You can ask a customer for feedback on your support, product, or service through email. This is the best option because you're already talking to the customer and have their attention. So, after the conversation, you can ask them what they think about you and your brand. There are a few rules on how to ask for customer feedback by email:
Emphasize what you want to achieve. Set clear expectations and provide an understandable structure to your requests. Emphasize that you genuinely value the customer's opinion and that you're going to take further action based on it.

Use the power of follow-up. When a customer remains quiet, you can write a follow-up message to reassure them that you care and tell them that even the shortest response is highly appreciated.

Stay personal if you can. Because email is a conversation between two people, it allows you to send a direct request for more personal feedback than a survey. You can reap the benefits of your relationship and reduce the distraction of responsibility. Your customer is the person who can give you all the answers.

Give exact dates when you'll come back with the information. Add a paragraph to your emails that tells the customer how soon they can expect a response to the feedback they provided. You can choose to say "I'll get back to you in X hours/days" to build trust and stay true to your customer. Make sure the email communication process is set up or even automated so that the customer always gets a response back.
If you want to automate sending emails, you can use automated workflows or ready-made messages called canned responses. Sign up for a free 14-day trial at HelpDesk to automate your email communication process.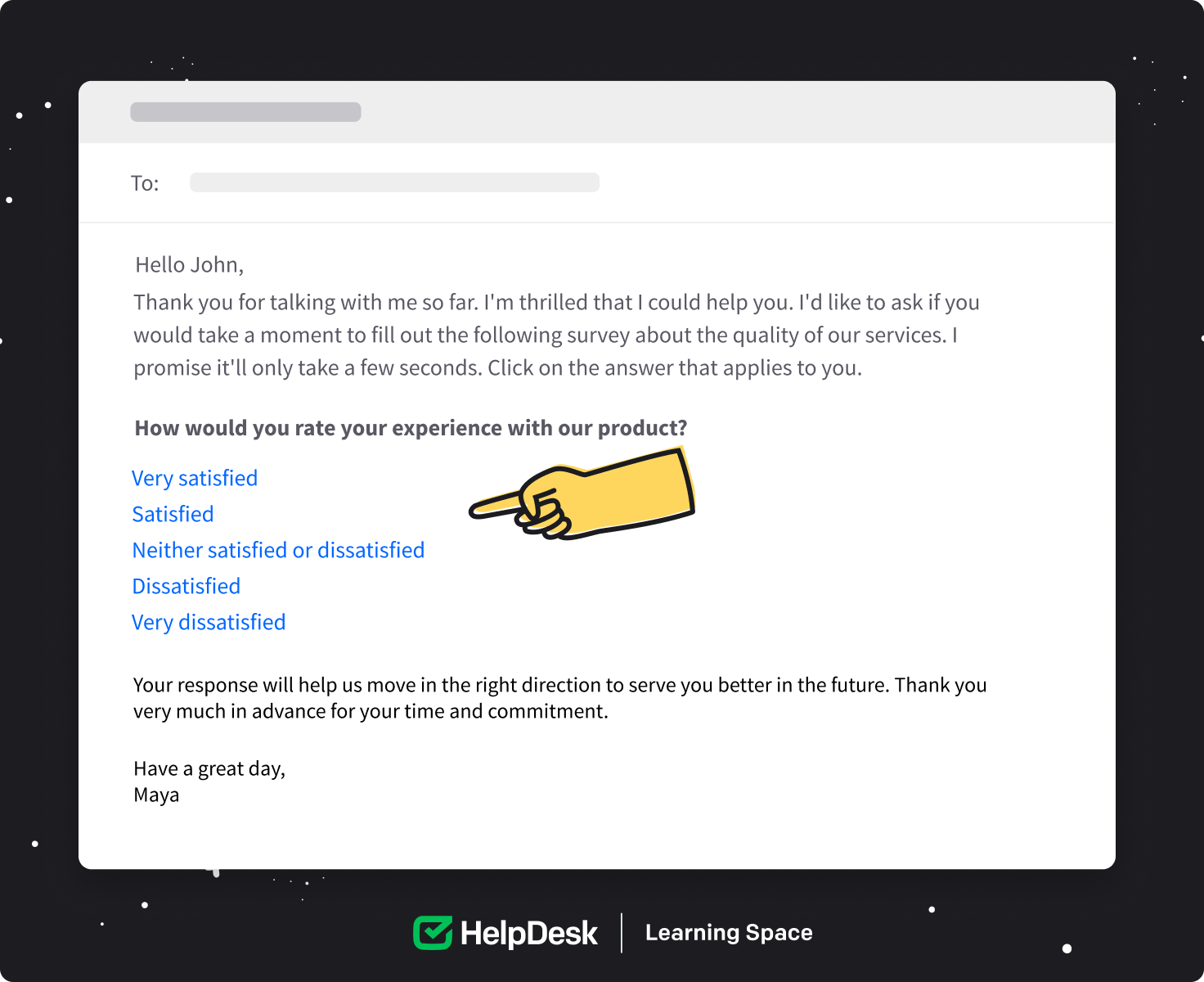 You can also use a help desk ticketing system to turn each email into an opportunity to fine-tune your business. Use the customer feedback attached to ticket ratings to do this. Also, when your customers use HelpDesk's ticket to rate your support, they can add additional comments to elaborate on their opinion.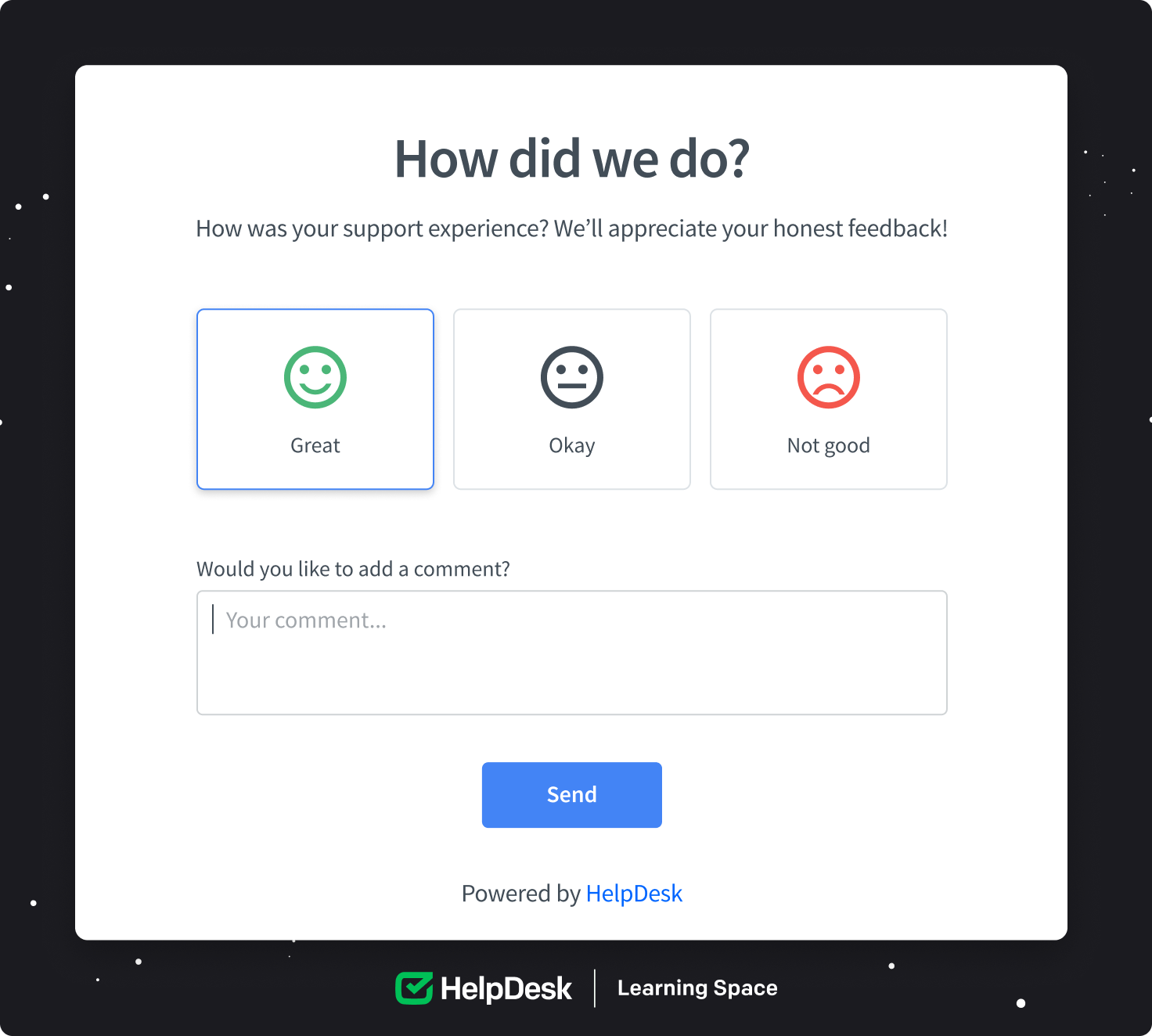 You need to have a social media presence. It doesn't matter if you're selling something online or offline. If you're not present there, you're missing out on social listening to customer feedback and valuable information that can help you improve your business.
When you have social media profiles, be aware that people will appreciate your proactivity and engagement, so be sure to plan your social media activities and create a consistent strategy. Research shows that nearly half of respondents reported moving away from a brand due to poor social media interaction. This means that 1 in 2 customers who left an angry Facebook post, tweet, Instagram comment, or LinkedIn post about your brand will stop supporting you. You probably don't want to experience such a loss because of an unanswered comment or question.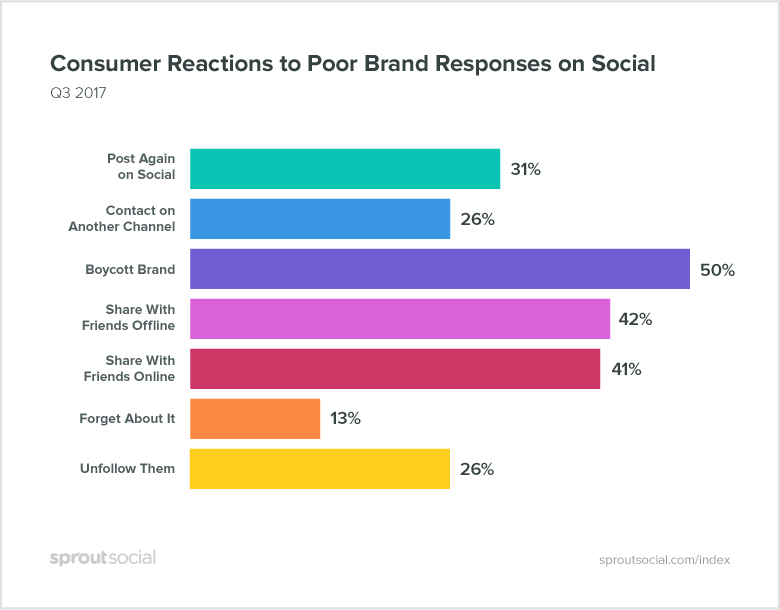 Image source
Customers engaged in the community can share positive news, but sometimes also pure frustration or anger. Social media monitoring can help you gather customer feedback and respond to their posts immediately.
Listen to your customers on your social media channels, as this will give you access to an untapped reservoir of honest feedback from them. You can use direct comments, mentions, or even built-in polling tools to gather customer feedback, such as a survey on Instagram stories, LinkedIn polls, or Facebook engagement posts using reactions. Again, build community because the results can be seen by anyone who follows your profile.
I can talk endlessly about methods and techniques for collecting customer feedback. So, I decided to compile a few of them to make you aware of the scale I'm talking about. Take a look, and you'll realize that you're only limited by your imagination when it comes to customer feedback research.
Face-to-face meetings

Paper feedback cards

Survey kiosk at the local store

Feedback surveys when connecting to WiFi network

Phone calls conducted by sales, marketing, or customer support

SMS surveys

Live chat with the support agent

ChatBot scenarios

Online community and forums

Net Promoter Score (NPS) surveys

Customer Effort Score (CES) surveys

Customer Satisfaction (CSAT) surveys

Comment and feedback areas on your website

Feedback area for cart abandonment

Heat maps and website visitor sessions

Post-purchase feedback forms

Canned responses asking for feedback

In-App feedback

Mobile beacon

On-page feedback widgets

On-page surveys

On-page pop-ups

On-page rich greetings provided by LiveChat

Online polls

Review platforms and websites
Expert advice on customer feedback
There's nothing like first-hand information on collecting and tracking customer feedback. So, I asked the experts how they handle customer feedback and how they capture customer experience opinions. Now you can use these insights and the knowledge gained to get inspired and make the necessary changes to your business processes.
GetResponse values customer feedback
Feedback plays a crucial role for all types of businesses, starting with ecommerce, retail, fashion, healthcare, and ending with SaaS like GetResponse. Listening to customers' voices helps to stand out and to make online marketing software even better.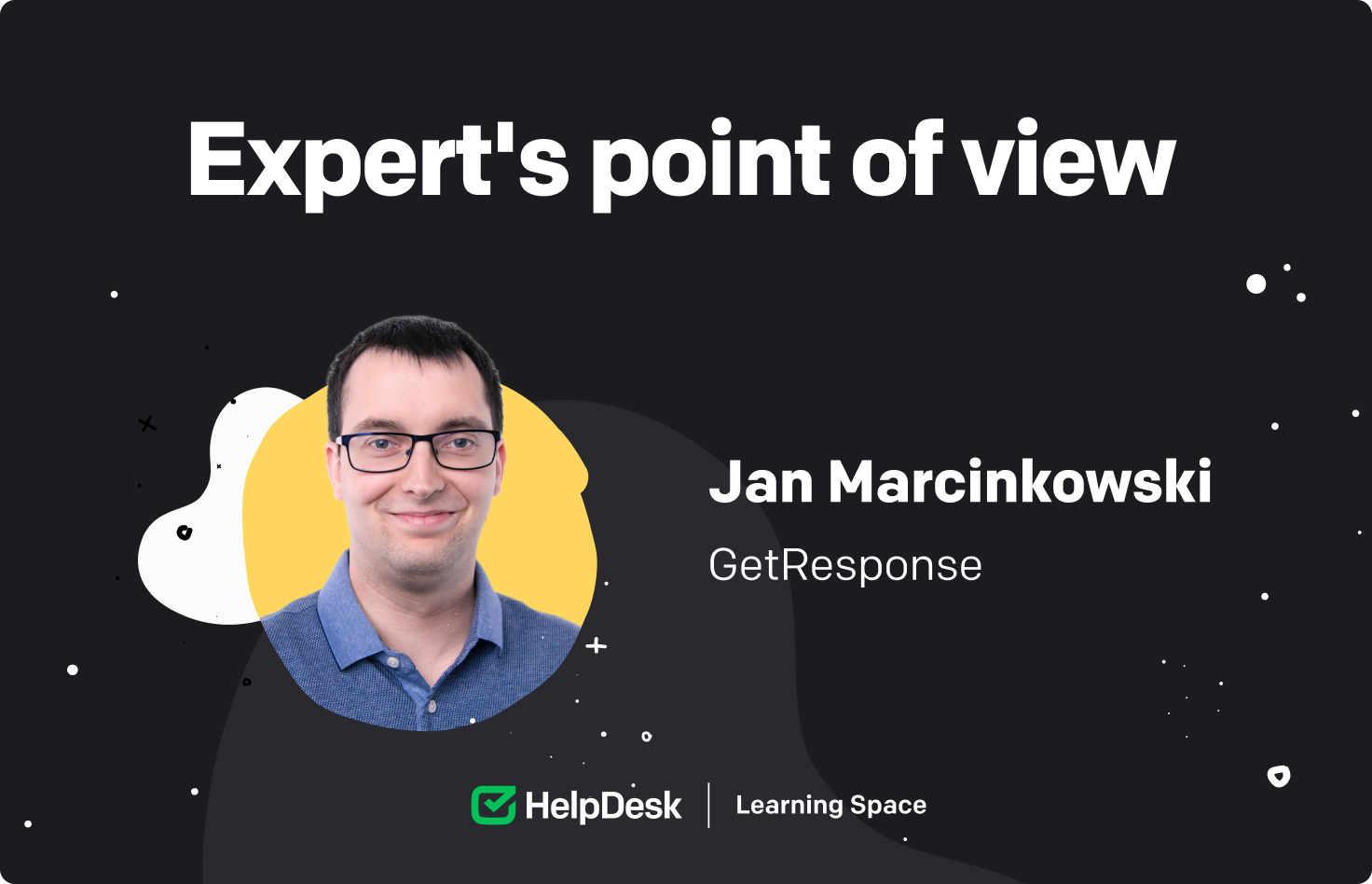 Many times, it leads to fantastic additions to the product feature or service performance process. When companies launch beta versions of their solutions, they can use customer feedback to see what improvements they can make or discover new areas for developing a given element.
It doesn't stop there, though. If you collect and investigate feedback from your customers, you can use customer data to:
Find out what information is missing in your help center.

What information your audience looks for.

What your customers struggle with most often.

What the potential areas of improvement are for your representatives.
You can use that information to improve, for example, the copy on your help pages to fill them out with even more valuable content, create better customer support scripts, or simplify and streamline internal customer service processes.
Positive feedback from customers can also be a powerful driving force for the team. Everyone enjoys reading nice things about themselves, so if customers praise you, you can share that with the rest of the team to keep support agents motivated and full of energy.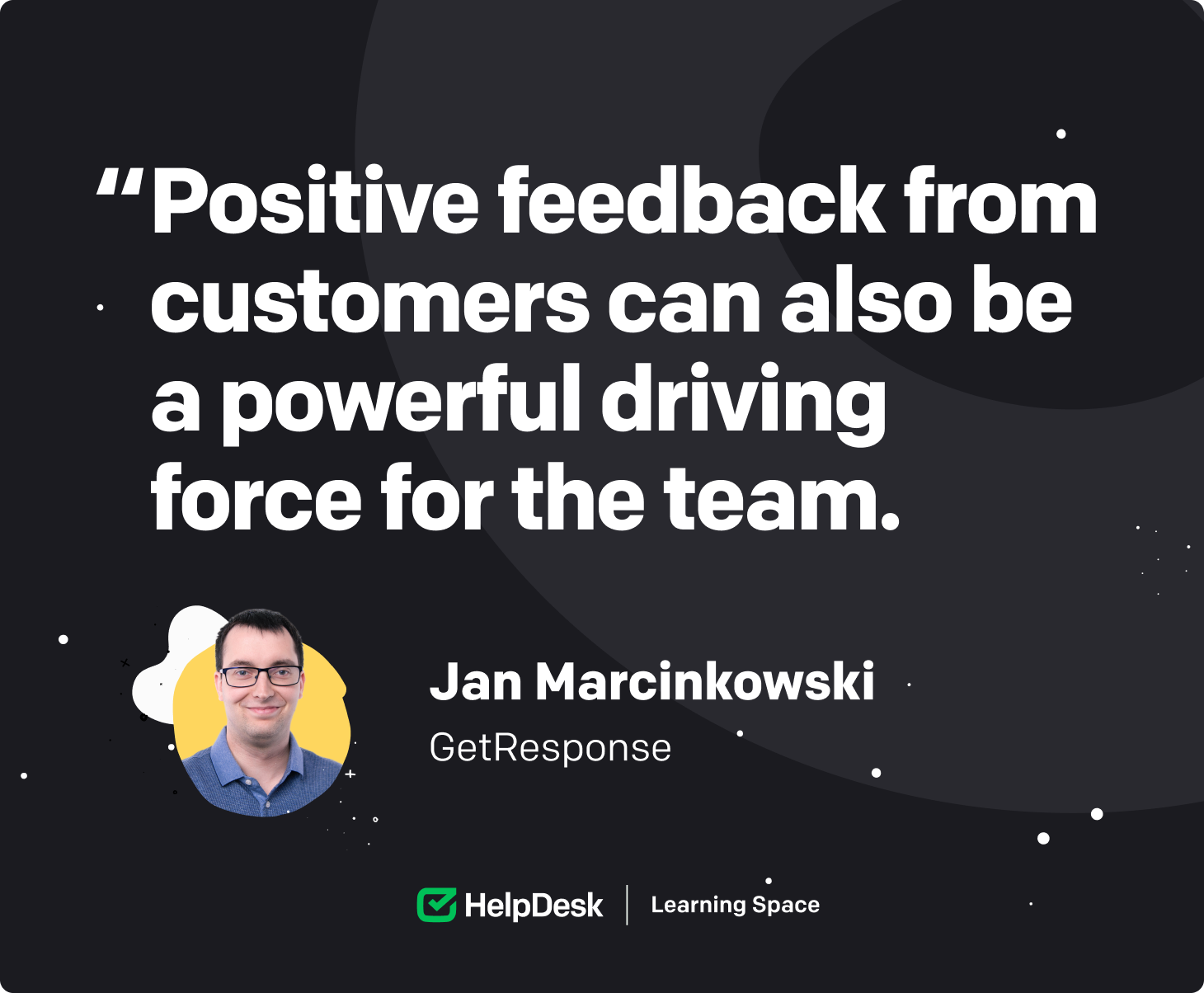 You can also use that valuable feedback as a starting point in a discussion about your solution's future. In addition, it can be beneficial in brainstorming and business-related sessions.
Collecting customer feedback and tracking progress
There are several things you can do to collect your customer opinions actively. At GetResponse, it's no secret that we use LiveChat software to conduct chats. The tools related to having live conversations with your customers allow you to collect feedback based on a real-time rating system.
You can also encourage customers directly on chat to share their feedback. An example would be when the customer finds out that a particular feature doesn't work the way they expected. In such cases, you can simply ask, "Okay, so what is it that you're looking for? Maybe I have something else that can help you." Even a simple thing like that can make a huge difference. This definitely shows initiative and a genuine interest in customer's needs.
Another way is to implement a satisfaction survey tool in your email correspondence. For example, at GetResponse, whenever a Customer Success Team member sends an email to the customer, the message contains a link for the customer to rate the conversation and the solution provided. It helps to maintain the best level of service and gives better control over the customer service performance.
Suppose you're a little more familiar with the GetResponse platform. In that case, you might know that we provide feedback icons here and there. For example, in our message editor, we collect all of our customers' feedback every day. Then, we use this information for internal discussion and further feature development.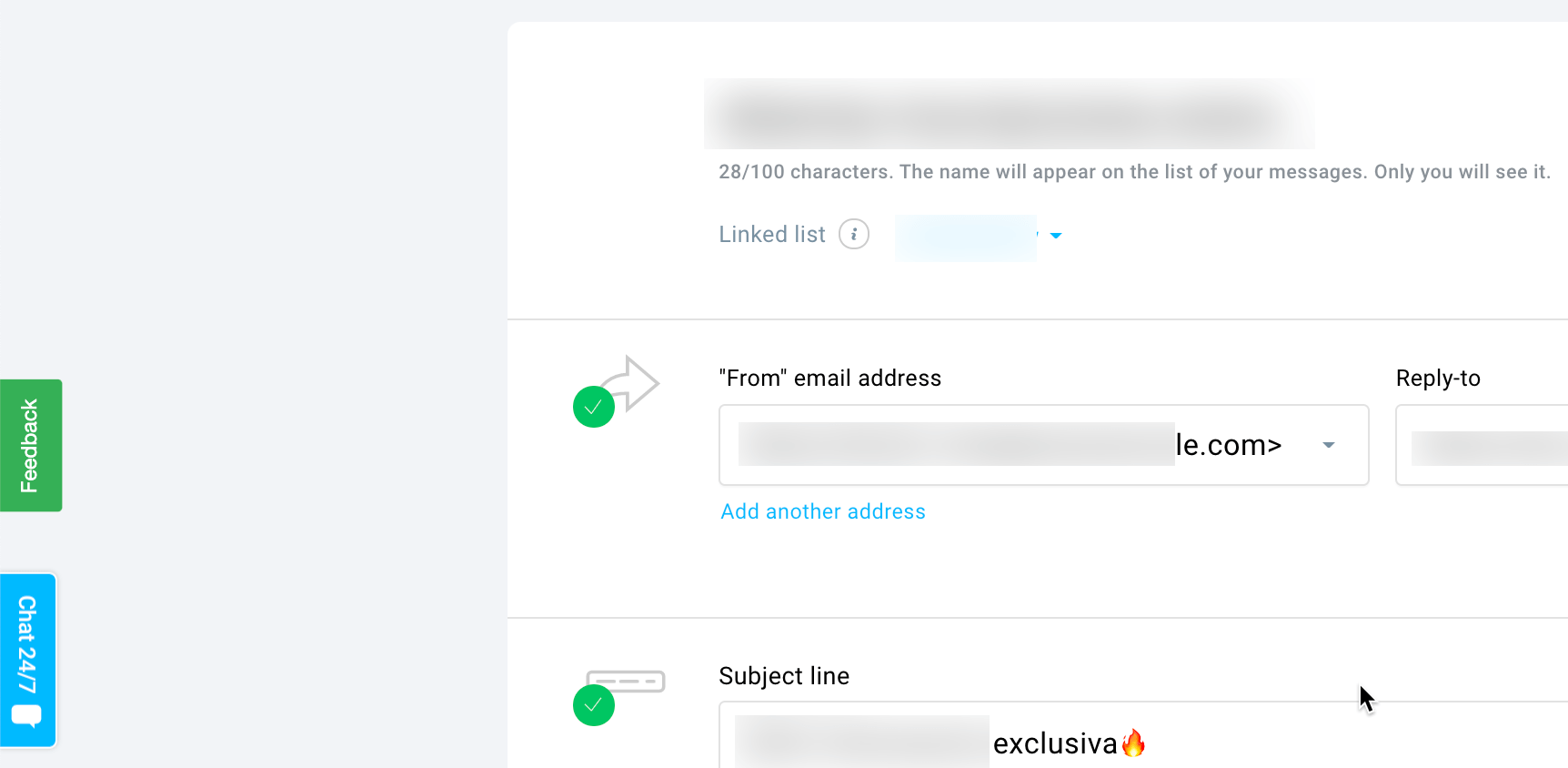 In other cases, we put up some feedback widgets on the website to collect feedback for the UX team to better design our features.
There's also another form of feedback I recommend, one where you can see which features or services customers ask about the most. You can analyze which pages are most popular with customers through Google Analytics reports, heat maps, or built-in search bars. This type of information is also valuable for product development, UX, sales, and support teams.
You can try all of these customer feedback solutions in your case. Test how they work for you. Then, adapt them to your needs and make them user-friendly to get the desired feedback.
How important customer feedback is for BigCommerce
Before understanding the best way to deliver tough news, it's important to understand how to receive it. Customer feedback, both good and bad, are vital to your business as it creates data points that will help drive your business decisions.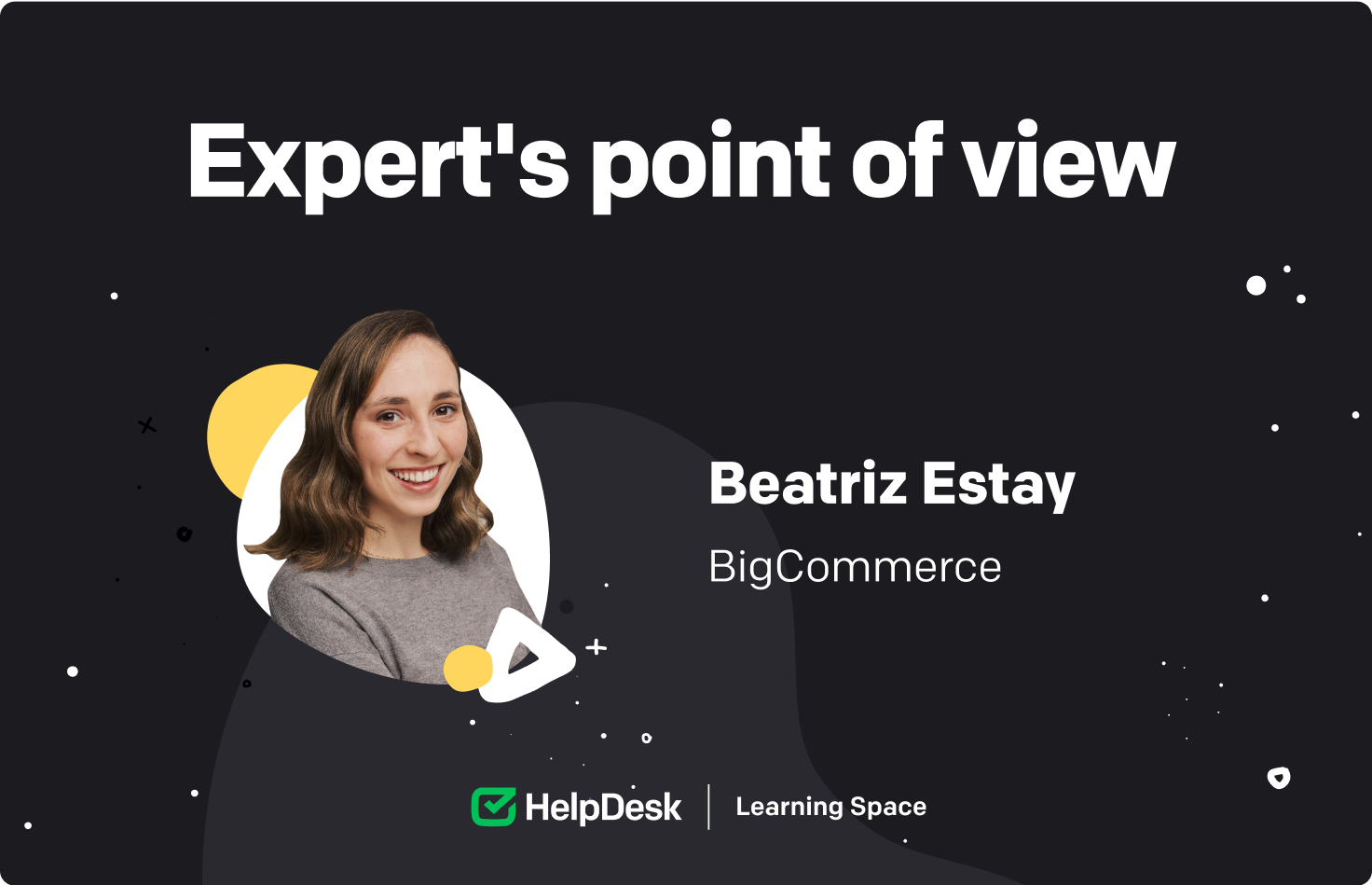 In my opinion, positive feedback can:
Provide confidence and direction for your business.

Boost loyalty amongst your customer base.

Create user-generated content to share through your marketing channels or on product pages.
While positive feedback will always have more public benefit when compared to critiques, the latter can still be even more valuable for your business.
This means that the negative feedback can:
Help you identify gaps or areas for improvement.

Provide your business the opportunity to win back a customer.

Create negative stigma around your product or brand.
Any opportunity to create a better customer experience isn't one to ignore. Change the narrative to create a positive, unforgettable experience.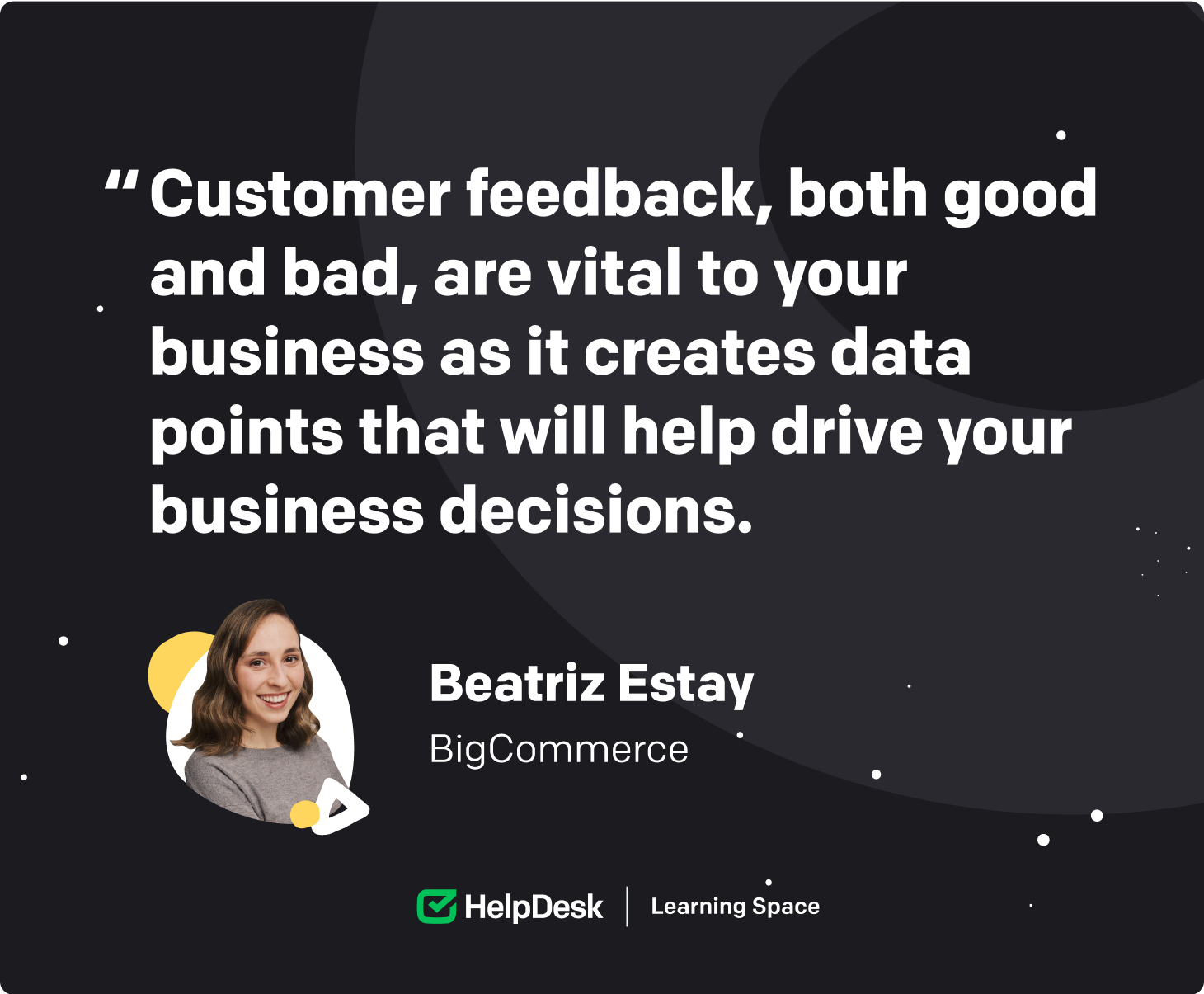 Collecting customer feedback and tracking progress
There are many ways to garner customer feedback. Here are a few:
Leverage order confirmation emails to ask for product reviews.

Engage with your customer base on social media.

Reach out to your customers directly.
When given the opportunity, most customers are happy to share their experience and, in turn, will feel more valued.
When tracking your progress, segment feedback into four areas:
Product reviews. What percentage of your customers provide product reviews? How many are positive vs. negative?

Social engagement. Track your social media engagement in addition to saving notable comments or direct messages.

Customer support. How many customer support calls, emails, or texts do you receive? What are the most common positive and negative remarks from customers?

Direct outreach. How often are you directly reaching out to customers? Consider creating a regular cadence or an exclusive customer focus group. Document positive and negative customer experiences.
In addition, measure progress over time. Incorporate feedback into actionable plans to improve the customer experience.
Join the list and get a guide!
Subscribe now and get your awesome Business Email Writing guide.
Summary
Effectively collecting customer feedback is an essential method for assessing the health of your business. Comments, suggestions, and even complaints are evidence that there are places to improve your offerings and brand experience. Let's recap the entire lesson on collecting customer feedback:
Now that you know how valuable customer feedback is, start building your customer feedback strategy. Then, gather your team together to discuss how you can approach this topic and divide up the tasks.

Set goals and decide why you want to collect customer feedback. Stick to your objectives when collecting feedback. Don't stray off course so that the quality of the survey remains high.

Choose customer feedback collection techniques that fit your customers and their preferences. If you choose the wrong tool, you can expect low engagement.

Benefit from the experience of other companies and competitors. Find out which tools they use to collect customer feedback.
In the next lesson
Customer Complaint Management Tips
Join our next lesson in which you'll learn how to track and reward your agents' performance. Learn about seasonal reviews, individual goals, reward policies, and other indicators of customer service performance. Finally, I'll give you some proven ways to keep your support team happy and motivated.
Go to lesson 7
Subscription with a gift!
Join the mailing list to get a special ebook on email communication.